Last Updated on 19th October 2021
Natalia Kolosok had to make a decision: to keep living off as the Chief Financial Officer of a billion-dollar company or to give up her position and build her dream business from scratch. Today she is the CEO of New York City Bride, having more than 1000 clients since she began 2 years ago.  
New York City Bride is an online wedding market that helps bring designers and brides together in a world of beauty. Designers provide unique European craftsmanship with brides being offered the highest affordable quality in the industry. Natalia envisioned her business to bring these two sides together in order to establish support and trust. We had the chance to sit down with her to find out more about her success.
What was the trigger that made you want to start New York City Bride?
Many brides who were looking for affordable wedding dresses, wound up finding ones that lacked any sort of quality and were demanding outrageous prices that didn't match with what was shown. With my prior experiences in businesses, I felt comfortable that the New York City Bride could become a business opportunity. I strived to have all brides be given the opportunity to wear a beautiful wedding dress, have it reasonably priced, and look amazing on one of the most important days of their lives.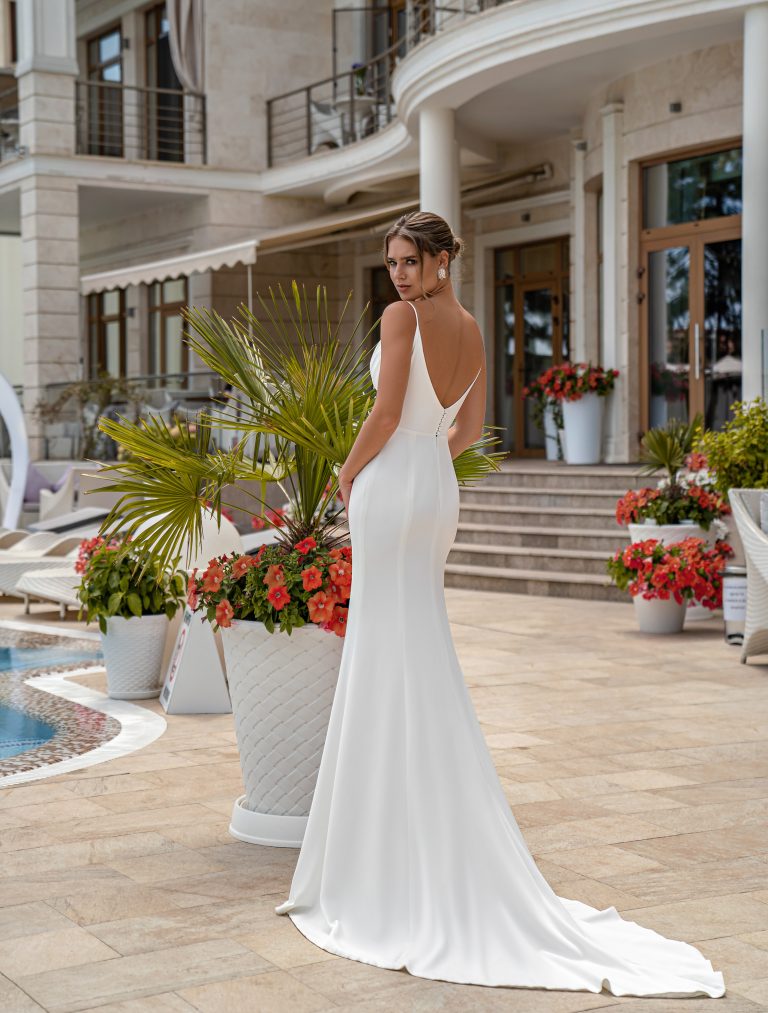 How confident were you with the path you were about to pursue?
It was a tough decision both before and after making it. I had been with my prior job since the beginning of the company. Having built up to the status of where it is now and to start it all over again on my own this time was a leap of faith. Putting more time into my project had come with financial issues from the start and the limitations on what I was able to do. I had picked up another job that would suit my new schedule and had financial support from my husband. I worked endlessly trying to find recognition for the company, talking to workers from where I was to the other side of the world, and looking back on the criteria on what else was needed. Eventually, we would finally make a sale, with the results and profit made from it coming as an accomplishment. From a single customer came many after and at that point found my way back to the familiar ground of being able to sustain all operations.
Was there a motivation you had that allowed you to succeed to where you are today?
When New York City Bride was able to find its first customer, there was a form of confidence that was built up. When they came back with a positive review, I knew that was proof of succeeding hope in the business. Seeing customers happy with the results is all it took to encourage me into expanding the business and never letting down no matter how many hard struggles I had to face. Even with bad reviews, I saw it as the opportunity to reflect on what went wrong and how we could change to make things better.
How has business been even with Covid-19 still around?
While it was a hard hit for all wedding shops back in 2020 since gathering is allowed once again the industry has been booming. Many who weren't able to hold their weddings are now able to after scheduling for this year. 2021 has been booked as a result and is moving into openings for 2022. As long as the recent delta variant doesn't cause any more shutdowns, the wedding industry will continue to be thriving.
How do you feel about the current working state for women?
The current industry is much better for women than it was years ago. Many women have higher positions now in this day in age and are going in the right direction. This is also reflected in New York City Bride as currently we only have 1 man working out the many who are women. I try to encourage, support, and help them as much as possible. It is important for us women to stick together and support one another.
Do you have a message for all upcoming female workers and entrepreneurs of the future?
When you begin your journey into the real world, you'll never know what to expect. You will feel proud of the accomplishments you make while being depressed over the failures you encounter. Take these in as life lessons that will one day help in seeking the very future you desire. I encourage all of you to break through the threshold that keeps your dreams from becoming reality, set forth in making a difference, and you will see the fruits of your labor pay off. Because in this world, anything is possible.