First, we need to understand what collagen is. Very simply, it is a protein that is the basis of connective tissue. Our body produces collagen naturally. However, it may not be sufficient, for various reasons. Its production is influenced by age, general health, hormonal changes, and other factors. If collagen is missing, the elasticity of skin and hair decreases.
Collagen hair restoration is a procedure that can be used to thicken the structure of hair and protect it from the negative effects of the environment. Since collagen has strong moisturizing properties, it fills hair with moisture and makes it healthier.
This protein has a special chemical composition that allows you to smooth the scales of each hair, closing them. The effect is already visible after the first treatment due to the effect of the protein. The strands are smooth, manageable, and silky smooth. For even more visible results, it is recommended to take collagen internally. The modern market offers a huge variety of supplements with this substance, which increases its level within the body.
Collagen mask: how does it work?
An intense collagen mask designed specifically to restore the vitality of weakened hair, as well as to protect hair from chemical or mechanical damage. The mask returns energy, elasticity, shine, and smoothness to the hair intensely moisturizes and nourishes thanks to the shea butter included in the mask. Covering the entire surface of the hair with a weightless collagen film, the mask makes the hair stronger and provides excellent protection against damage from external factors. As a result of using the mask, the hair is easy to comb, becomes obedient, and is full of shine.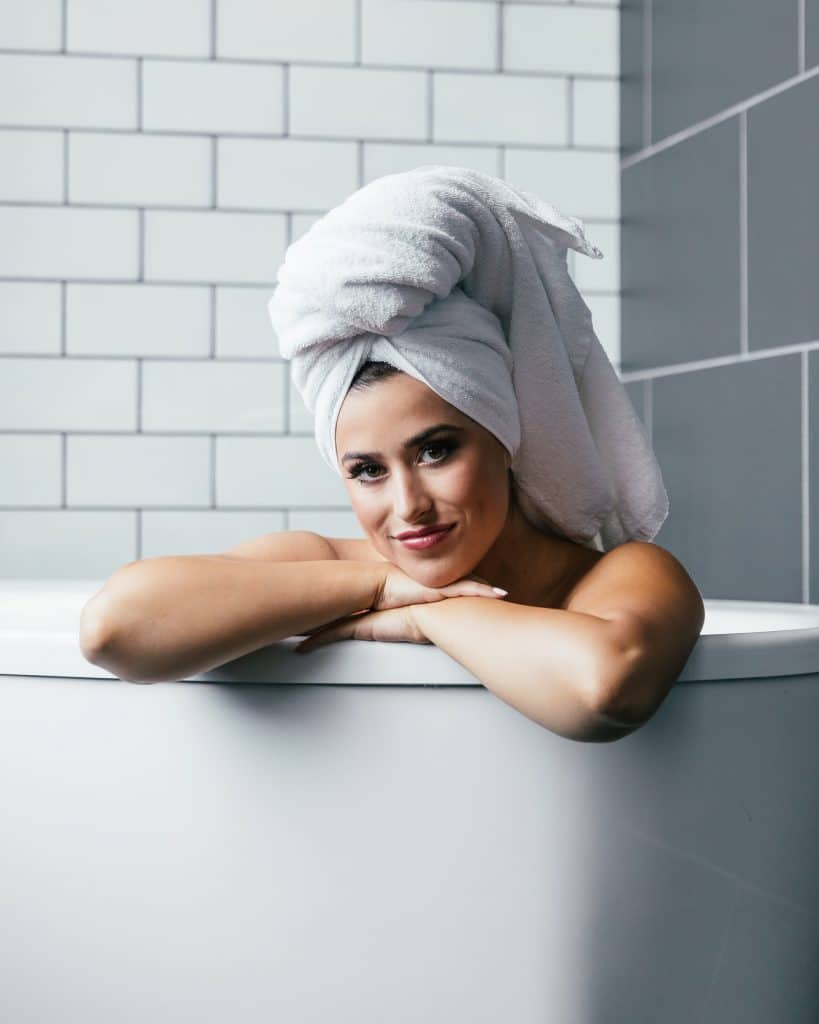 Collagen hair shampoo
Before you buy a biotin and collagen shampoo, read the composition of the product. In addition to beneficial protein, the product should contain vegetable oils for complete care. Olive, coconut, or peach oils – any oily ingredient is excellent for moisturizing hair and improving scalp health. The best collagen shampoos are also packed with hyaluronic acid, biotin, or marine collagen. Choose a product with your hair type and initial condition in mind.
Collagen shampoo is intended both for home hair care and for procedures in salons. This product is ideal for any type of hair, and can also be used to prevent problems and restore damaged strands by coloring, perming or improper care. It can be used on a daily basis as it does not grease or deplete hair with regular use. It has an immediate effect: you will notice an effective visible result immediately after the first shampooing. Your curls and roots will be well cleaned of sebum, dust, and styling products, and will also become more elastic, smoother, and shinier. In addition, it will create an invisible barrier on every hair and protect against heat, seawater, and conditioned air.
The product restores damaged strands from the inside and has an effect primarily at the cellular level, due to which the effect will not only be external, as the curls will really become healthier and stronger. The main active ingredient in the composition is collagen, which returns elasticity, shine, and a healthy appearance to dull and brittle hair removes structural defects of the hair shaft and cuticle and gives the volume of the curls.
Live collagen for hair
The concept of using collagen as a dietary supplement has been popular for a long time. To choose the right live collagen for hair, you need to know its basic characteristics. Collagen is usually produced from animal tissue from cows or pigs. Marine collagen derived from fish is also suitable for vegetarians.
In addition, there are several types of collagen on the market – 1, 2, and 3. The reality is that any type is suitable for hair revitalization, and the classification of collagen is simply a marketing ploy. The really important point is that collagen must be hydrolyzed. In other words, the protein is broken down for easy absorption by the body.
Collagen for hair: reviews and results
Shampoos, conditioners, and serums containing collagen are more expensive but much better than alternative products. Collagen is quickly absorbed both as a dietary supplement and as a grooming product. Biotin and collagen shampoo with a deep conditioning effect, designed to combat excessive hair loss, dryness, dull color, and breakage. It contains a special therapeutic formula based on Biotin and Collagen. Thanks to -vitamin H (biotin), the shampoo gently cleanses and restores hair structure, strengthens hair follicles, gives hair density and density, adds volume, and promotes active growth and healthy shine.
Collagen improves hair quality by increasing protein levels. Collagen is composed of three amino acids: glycine, proline, and hydroxyproline. These amino acids are required by hair follicle cells to create keratin. In other words, collagen stimulates the production of keratin, which has a positive effect on bloomy hair health.
The beauty of curls begins with choosing the right shampoo – this truth should be at the heart of hair care. If the remedy is chosen incorrectly or not at all selected, but simply used what came to hand or attracted by the price, packaging, or whatever, then there can be no talk of any luxurious head of hair. Our hair requires the same care as your facial skin, so it is worth paying special attention to the composition of the products you prefer. Products have two indisputable advantages in this regard – the use of natural ingredients and careful selection of the composition for a particular hair type. So do not forget to pay attention to which category the product you like belongs to. And remember that by saving on shampoo, you will spend a much larger fortune on extra care to restore your curls and give them a vital look.