Last Updated on 4th January 2022
Purple is said to be one of the top color choices to add to your wardrobe in 2022. With so many vibrant hues to choose from, it may just brighten up any outfit.
If you're not ready to embrace wearing a full-on purple outfit, you may want to add some purple accessories to your wardrobe first. Adding charoite may just be the perfect solution to that.
Charoite is a mineral gem found only in Siberia. It's a gorgeous gem with different purple, black, and white hues mixed into it. Because of the various mineral combinations, such stones may seem to glitter when polished, adding an extra bit of mystery to them. 
It's also been said that charoite has healing properties, and may assist with turning negative feelings into more positive experiences. Also, the grounding effect of the stone makes for excellent protection of your mental energy, as believed by healers around the world.
Here are some ways to incorporate charoite into your wardrobe: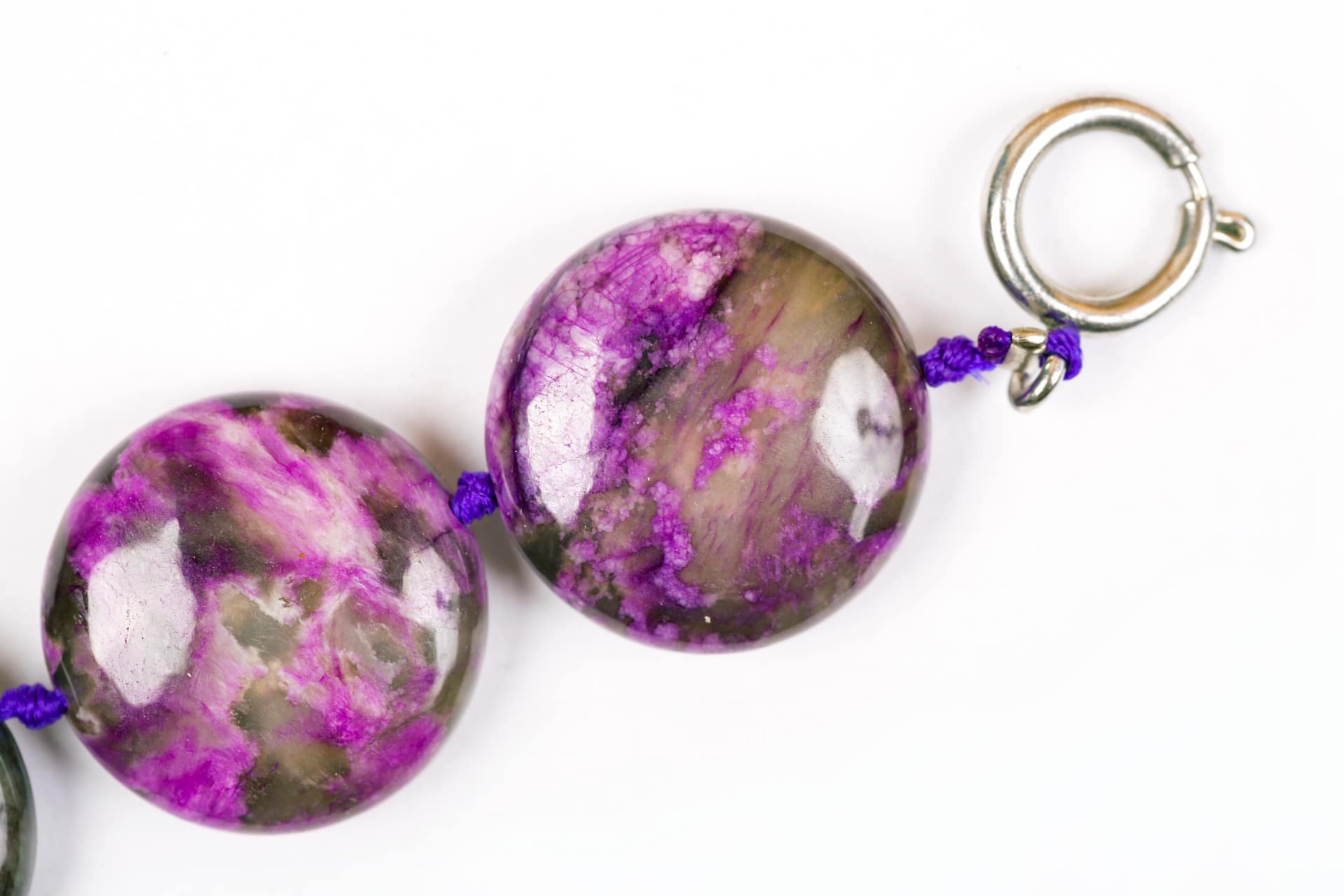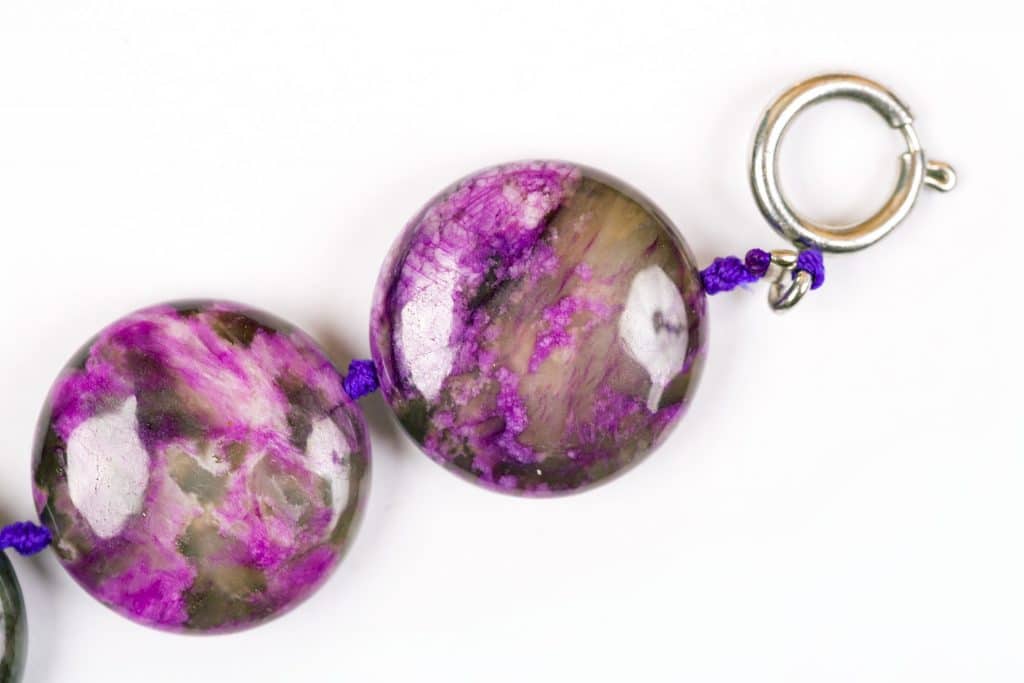 Add Bright Colors
People have always been afraid of using bold, bright colors in their wardrobes. Standing out in a crowd isn't everyone's cup of tea.
If the outfit seems bland, adding just a pop of color in the form of a charoite accessory may be the solution. Charoite is such a bold and majestic stone that it could instantly change an outfit's whole look and feel.
With purple making a huge fashion statement this year, you're sure to be in style with this beautiful gem. Furthermore, charoite comes in many different hues and can, thus, easily be paired with other purple accessories.  
Makeup with purple tones has made a comeback, too, and will look stunning partnered with a charoite accessory. Finding the right shade and tone has never been easier, as there are many manufacturers now focusing on this extravagant color. 
Royal Resemblance
Purple has been known as royalty's color. Thus, give your outfits a royal touch by adding this rare gem to your dresser.
Charoite is such a rare gem that it can almost be considered the royalty of gemstones, making the color and reputation almost seem like a heavenly combination. Wearing charoite could transfer some of its royal properties to a person by making them feel gorgeous and one of a kind.
With the rarity of the dye used to create purple clothing, it was truly the color of the wealthy and famous. It was even banned from the wardrobes of laypeople as only royal figures were thought to be privileged enough to use it.
By adding charoite to an outfit, it may give a sense of status to the wearer. Not only will the purple hues remind all the onlookers of royalty, but they'll also make the person wearing the item feel like a member of a royal family.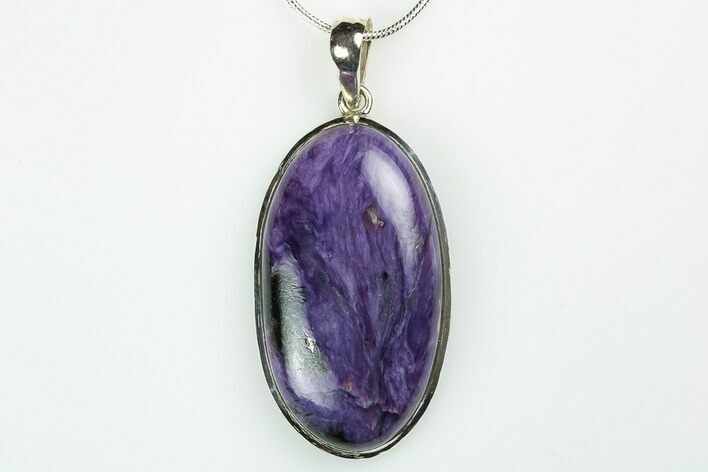 Bedazzling Jewels
Charoite's properties make it the perfect gem to use in jewelry. There are so many options to choose from that you can have many different pieces to add to your wardrobe.  
From bangles to necklaces to earrings, one may find the perfect piece for any occasion. Charoite has been seen in many settings, including formal and informal jewelry creation.
Big, bulky bangles to dainty, dangling earrings, charoite can be added to numerous styles, from casual wear to formal attire. When searching for your Charoite items, look for reputable jewelry stores so you are sure that the jewelry is of the highest quality.
Because of the beautiful shimmer that seems to come from the polished stone, charoite could make for one of the most gorgeous pieces of jewelry you'll ever own. The perfect blend of purple, black, and white could be just what your wardrobe needs.
Stylish Accents
This gemstone is so versatile that you can use it to complement items such as handbags or hair accessories. Of course, a skilled jeweler would have to set the stones for you, but you can be creative in the design. Custom jewelry design is a good option to consider when wanting that unique piece for your collection.
Charoite could even be added to clothing pieces like denim or evening dresses. Skilled dressmakers with knowledge about adding these stones to clothing could create stunning masterpieces for you to wear to various occasions.
Buying the gem from a reputable seller and seeking the help of a skilled custom jeweler could help you make those outfits sparkle with pops of purple in different shades.
Pulling It All Together
Charoite as a style partner can transform outfits from royal messes to those that warrant a royal entourage. This rare gem, with its exquisite color combinations, could be the best accessory for 2022. Purple stones like charoite add mystery and status to any outfit if the combinations are on point.