Last Updated on 28th February 2022
We all know that earrings are an iconic piece of jewellery. They come in many different colours and styles to suit any type of person. But, what about the type of earrings? There are plenty of options for you.
From hoops to studs to chandeliers, you're going to find something for everyone. However, stainless steel is a popular option that has never gone out of style. Stainless steel is an alloy of iron and various other metals, such as chromium, nickel and carbon. It's a hard metal that does not rust easily and is resistant to corrosion from water and air. When it comes to earrings, the best stainless steels are hypoallergenic and hold shape well.
The material is flexible and sturdy, making it perfect for any occasion. It also doesn't tarnish or rust over time, so your earrings will last longer. If you're looking for the best stainless steel earrings around, these types of earrings below are a great place to start!
What are the best types of stainless steel earrings?
Companies such as Nomination create earrings that are traditionally made of either gold, silver, or modern stainless steel. Each style is created in a variety of sizes to meet the needs of any woman, from the most romantic to the fiercest. Stainless steel earrings are a great option for many different occasions. Some of the best types of stainless steel earrings for men and women include:
– Studs: Studs are small barbells that slide straight through your piercing. They're available in plastic, metal, and acrylic.
– Hoops: Hoops are either silver or gold and slide around your piercing to create a hoop design.
– Chandeliers: A chandelier is a round shape with dangling gems. They can be made from stainless steel or other materials such as gold, silver, and brass.
– Clip Ons: An excellent option if you're looking for something to wear every day but don't want to spend the time getting pierced ears. A clip on is attached via a hinge that can be clipped onto your earlobe or other part of your body.
– Ear Climbers: Similar to hoops but they go over your piercing rather than through it. These earrings are also available in plastic, metal, and acrylic designs.
– Dangle Earrings: These hang from the bottom of the lobe without creating a hole in the lobe itself so there's no need for piercings.
Studs
Stainless Steel Studs are a popular choice for many reasons! They can be simple, or they can be more ornate depending on your personal preference. Studs are typically small and don't have any other design than the earring itself. But, it doesn't mean that people who wear studs don't get plenty of compliments. In fact, many people prefer to wear stud earrings because they are easier to put in and take out than other types of earrings. They also don't have as much weight as some other types of earrings, making them more comfortable for long periods of time.
Hoops
One of the most popular earrings for women is hoops. The best part about this type of stainless steel earring is that it comes in a variety of different designs and colours. For example, some hoops are circular while others are square, or they can be diamond-shaped for a more modern look.  The hoop can range from being small to large, depending on your preference. Hoops are perfect for any occasion, and they look great with any outfit.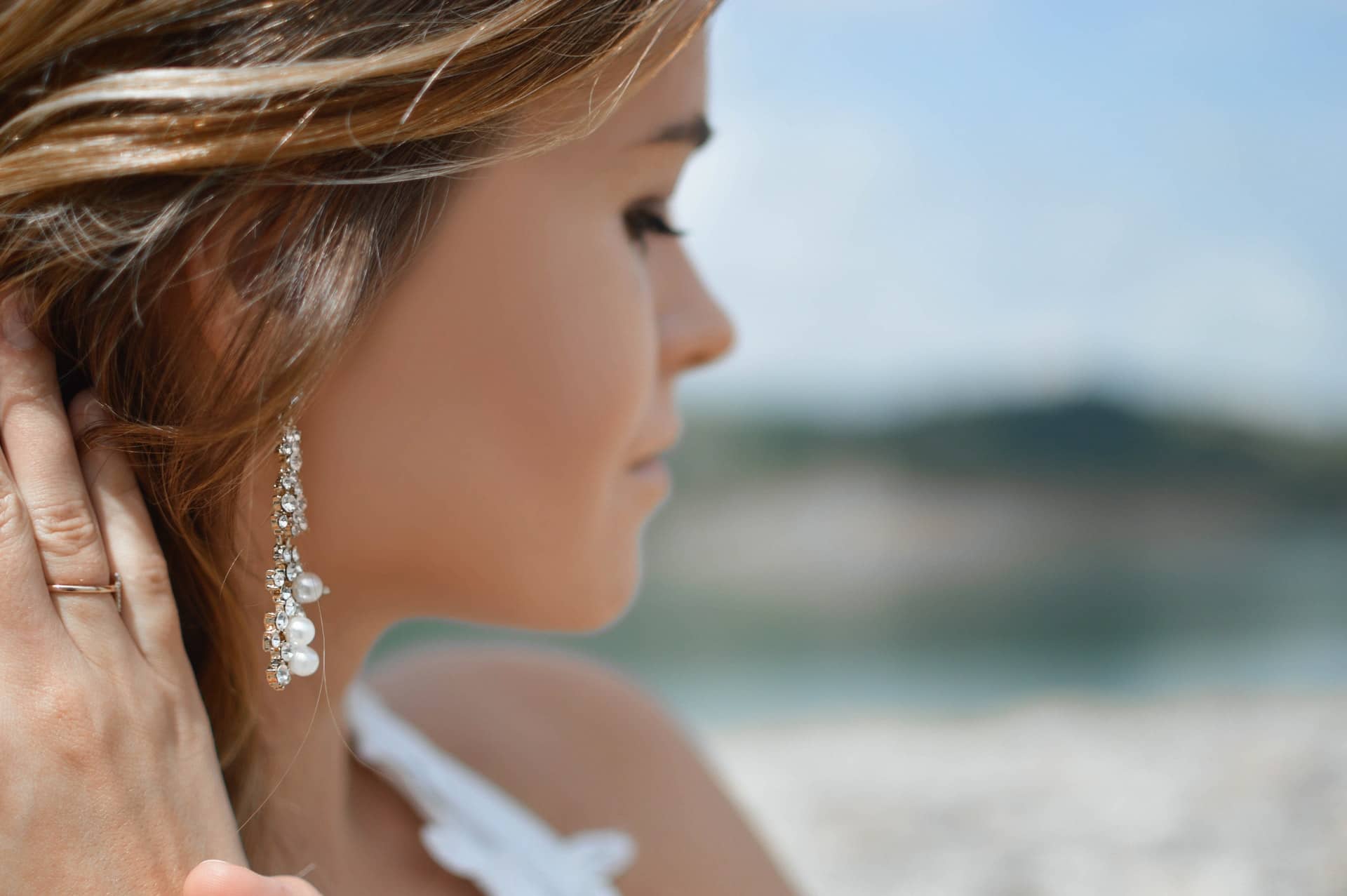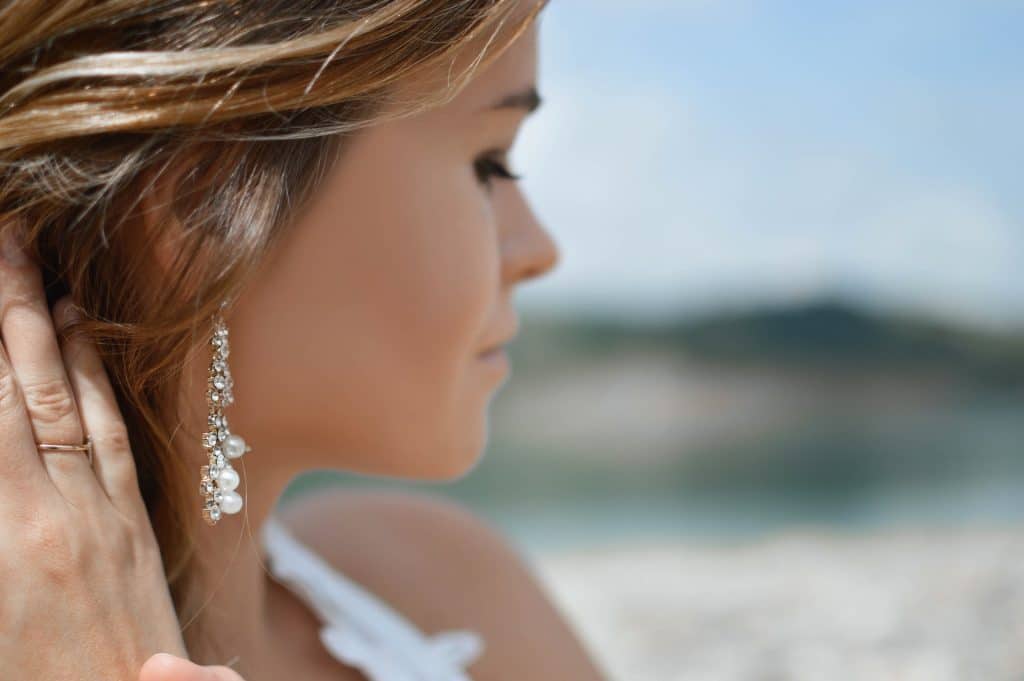 Chandeliers
If you are looking for something that is a little extra, then chandeliers may be the perfect option. These earrings have many arms and dangle from the earlobe. They usually have dangling balls and sometimes beads that make them sparkle. Chandeliers are one of the most popular options, especially for those who love to wear different types of earrings during the seasons.
Wrap-Around Earrings
Wrap-around earrings are a great choice for anyone who likes to wear their hair up. These earrings wrap around the back of your ear and then loop over to secure in front. They're a little more modern than other types of earrings, so they're perfect for someone looking to stand out. This is also a good choice for those who have sensitive ears or who dislike heavy earrings.
Ear Cuffs
Earrings are a great way to spice up any outfit. They come in many different colours and sizes, but ear cuffs have been making their way into the fashion world lately. As their name suggests, ear cuffs are worn around the top of your earlobe rather than inside them. This type of earring is also called a "half-hoop" or "horseshoe." They're typically larger than traditional hoop earrings and they come in a variety of colours.
Drop Earrings
Drop earrings are a classic style of earrings and you can find them in many different styles. They are long, dangling pieces that usually have a hook on the back so they can be worn to dangle or be placed in the ear. Drop earrings are great for any occasion – from a wedding or formal event to everyday wear. They are typically made from silver, gold or stainless steel and they come in a range of lengths and colours, so you're sure to find something that suits your style. They're also easy to wear with any outfit!
Conclusion
Stainless steel earrings are one of the most popular types of earrings, and they come in a variety of styles. From stud earrings to chandeliers, ear cuffs to drop earrings, stainless steel earrings are the perfect accessory to wear with any outfit.
And while they come in many different styles, there are several factors you'll want to consider before purchasing your stainless steel earrings. For instance, some people prefer a more polished look while others go for a more casual vibe. The type of metal you're wearing can also play a huge role in your overall look. So before you buy your next pair of earrings, make sure to take the time to find the perfect pair for you.