While a wardrobe full of designer pieces is every fashionista's dream, not all of us have the budget to make it a reality.
And while you can pick up some great designer brands over at online outlets. The more affordable option is to choose a combination of high-end staple items and cheaper, well-made basics, particularly if you're in the process of building a capsule wardrobe. 

There's a number of benefits to luxury items, including quality. Rather than fast-fashion items that look bedraggled after a one or two washes, high-quality pieces tend to be well constructed and designed, holding up through multiple wears and washes.
Here's how to integrate staple pieces from luxury fashion brands into your existing collection so you can mix and match to your heart's content.
Tops
Starting from the top, a cotton button-down is one of the most versatile items you can purchase. Cheaper polyester blends tend to become uncomfortably hot come summertime, so choose a 100% cotton version, and opt for a slightly larger size than you would normally buy.
Another investment piece is the silk shirt, ideally in a neutral shade such as ivory. Finally, quality wool sweaters in cashmere, merino or lambswool will keep you cozy through the winter. Choose from a range of neutral shades, or pick from one of your accent colors to help brighten those cold, dark days.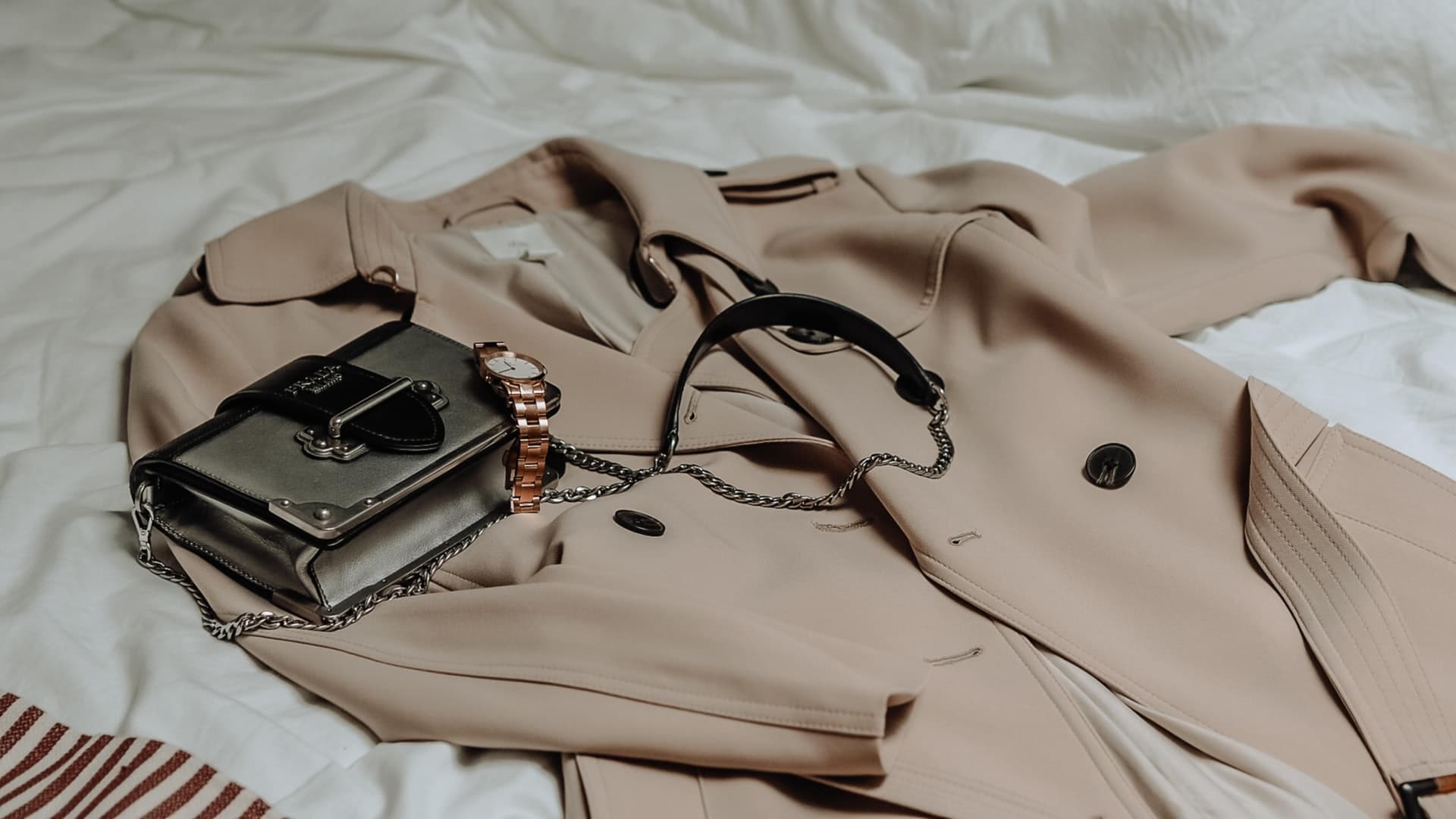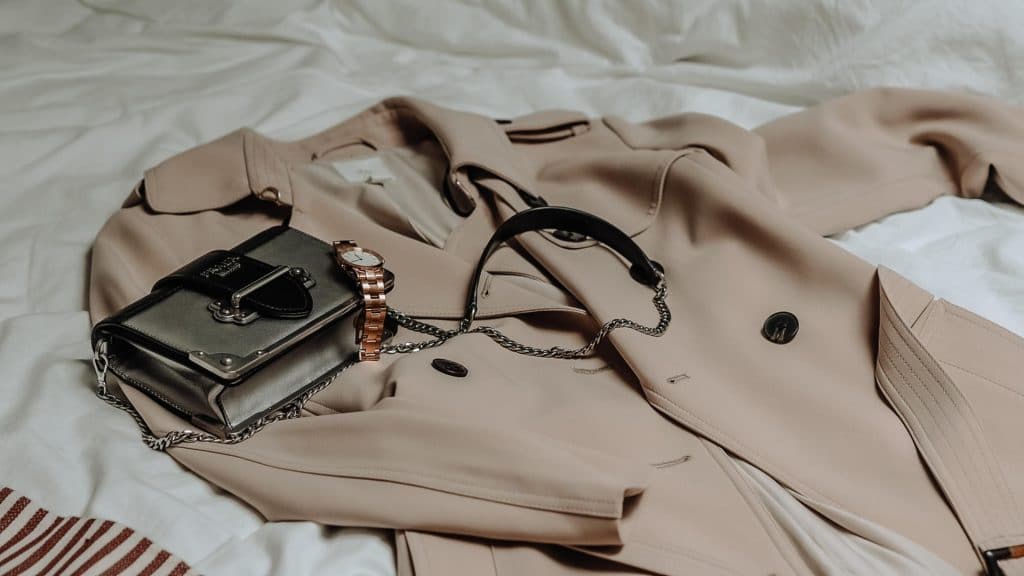 Pants
Denim is one of the most hardworking fabrics in our closets, with the ability to dress up or down for the occasion as required. Cheap jeans in thinner materials tend to fit awkwardly and develop holes faster than quality brands, necessitating the need for repeat purchases (and in the process, wasted materials).
Instead, avoid these and go for a premium pair fitted to your waist and leg length (high-waisted women may find men's jeans fit even better than those from the ladies department). For more formal wear, two pairs of black pants, one in wool and and one in a lighter summer fabric such as linen, are a good choice.
Outerwear
Jackets and coats come in a variety of shapes and sizes, but when it comes down to it you only need a few depending on the weather. For median temperature spring and autumn days, a light jacket or duster coat is the ideal choice, in denim, leather or a thinner fabric such as Tencel.
During the winter, a high-quality parka will keep you toasty. If you prefer a more structured option, a quality wool coat in a neutral shade can elevate any outfit, even on the coldest of days.
Shoes
Whether heeled, flat or somewhere in between, a good shoe should cup your heel comfortably without slippage and provide decent arch support while providing ample wiggle-room in the toe box.
Look out for shoes that have been made using a Goodyear welt: the gold standard for sturdily constructed shoes that can be readily fixed at the cobblers.
With greater focus than ever on ethical clothing purchases, buying quality items such as these offer a way to help slow contributions to landfill while ensuring your clothes last longer while looking good.