Sometimes a guy needs a little self-assurance to get excited about going out. If you've been struggling with self-esteem, there are plenty of ways to get it back.
With the help of these simple and effective strategies for men, you'll feel more stylish and confident. 
1. Wear a Fresh Outfit  
A new outfit can make you feel like a completely different person, so shop at a store that matches your personal style. Then consult their size guide to make sure you get the ideal fit for your special occasion. Everyone has their own favorites when it comes to clothing, but guys can never go wrong with a white crew neck shirt. After all, they look super clean when they're fresh out of the package. Pair it with a new pair of jeans and chukka boots or white dress sneakers for a simple and attractive look. 
Other choices for a fresh evening look include a grey crew neck shirt with chinos or denim jeans and a couple of subtle accessories like a black leather belt and a matching watch. A modal t-shirt is good for socializing because it's soft to the touch. Comfortable and eco-friendly, these well-fitting shirts come in many colors. Match them with a pair of khakis or light-colored denim for a look that is sure to impress. A pair of canvas slip-on shoes or suede high-top dress sneakers is the perfect finish to this outfit.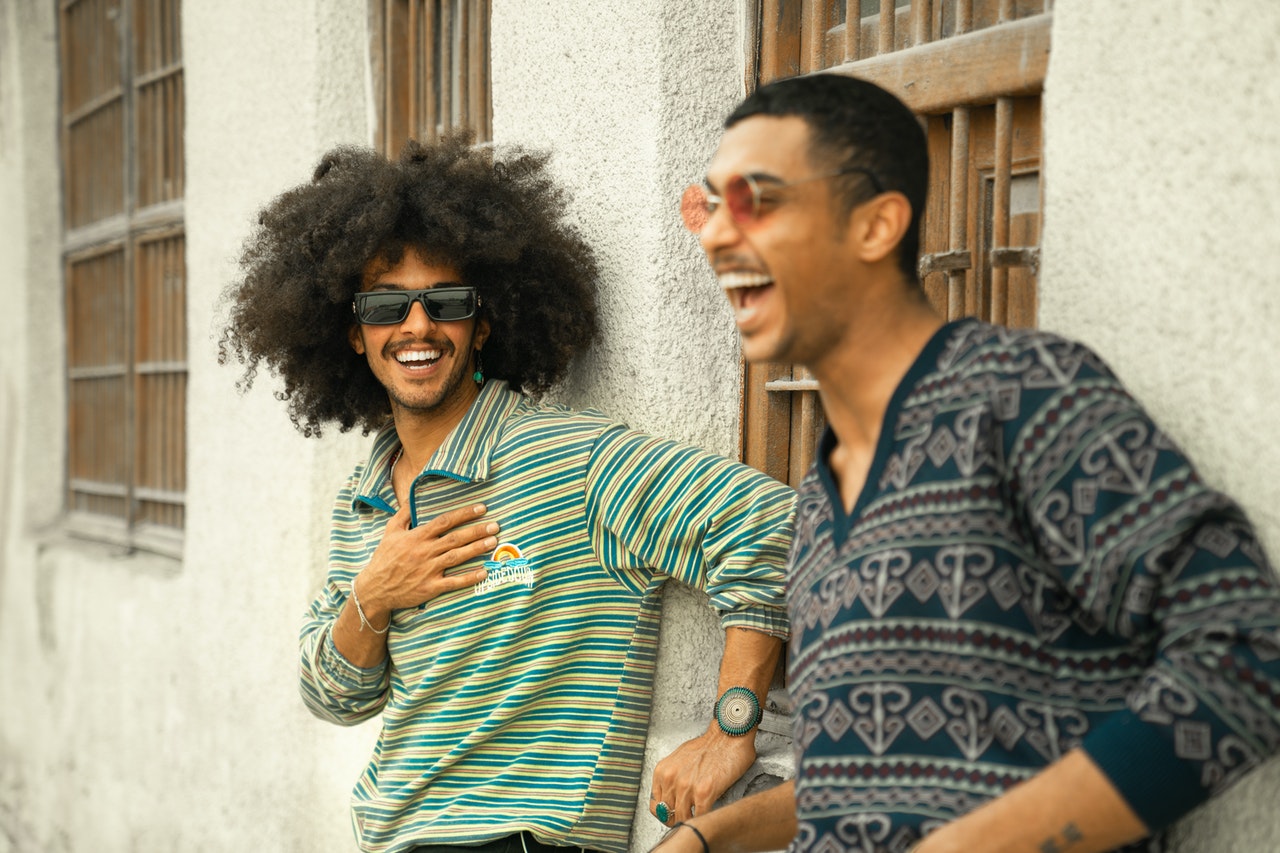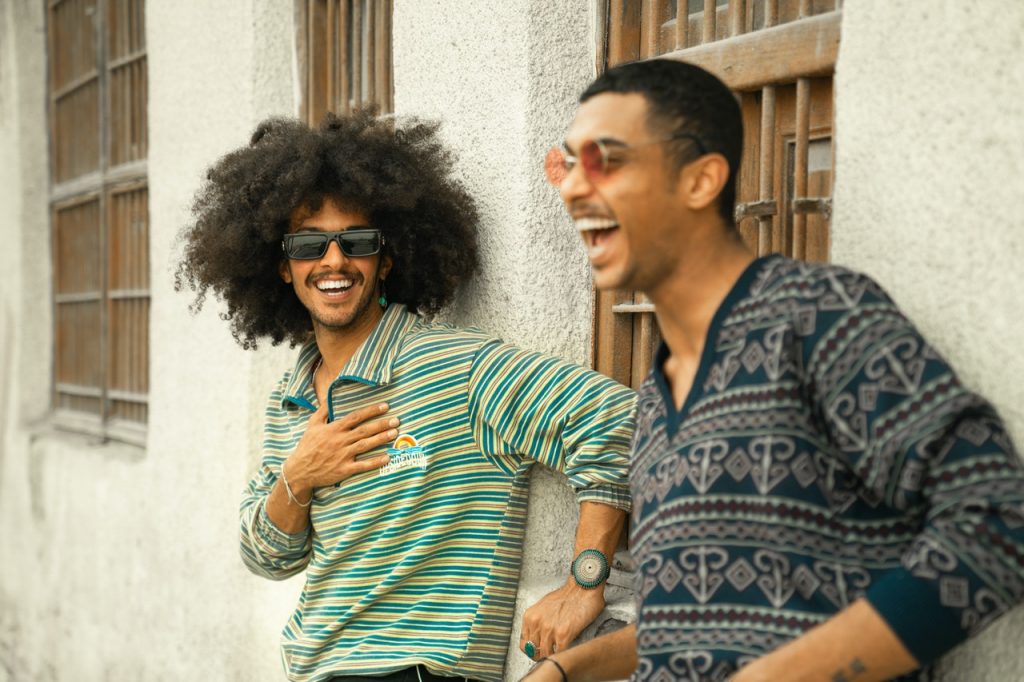 2. Try a New Men's Fragrance 
An inviting men's fragrance will make you feel more confident in any outfit. While the scent is sure to boost your mood, it can also be an excellent conversation starter. Uplift your spirits by choosing a fresh scent with hints of clary sage or vetiver. Bergamot and lavender add depth to men's cologne while keeping it lightweight and attractive.
When you're going out with the guys, try an invigorating cologne with tonka bean or cypress. Patchouli is an excellent foundation for almost any casual men's scent. For a more romantic feel, choose a men's cologne with a hint of versatile florals such as rose or geranium. Lavender smells clean and fresh when layered with oakmoss or ginger. You can even find inspiring men's colognes with lemon or coriander.
A light spritz behind the temples can act as aromatherapy while you're out. Choose a calming fragrance or something that gives you more energy. A dab of cologne near this spot will also help to keep your scent subtle as you socialize. 
3. Experiment with Teeth Whitening 
Safe and effective teeth whitening is widely available, so it's easy to find a method that gets results fast and works for your schedule. To get started, look for clean products that are clinically shown to whiten teeth without causing sensitivity to teeth or gums. You can find products that you use in the comfort of your home or while you travel.
Whether you prefer a whitening tray or a whitening pen, there are many ways to brighten your teeth and remove stains before your next event. For example, you can use a whitening toothpaste or gel while you brush to help remove dark spots as you wash away plaque. Stain-eraser products help to freshen breath and make teeth instantly look whiter. Try using them before you head out the door to get your best smile yet.
If you're going on a date and need a dramatic boost of whitening, try using a tool with blue light technology. Blue light accelerates the power of teeth whitening gel while helping to remove bacteria from your mouth. Keep your gums healthy by ensuring you get your enamel as bright as possible. Some of the best products can make your smile whiter in minutes, but it's an excellent idea to start your regimen a couple of weeks before you want results.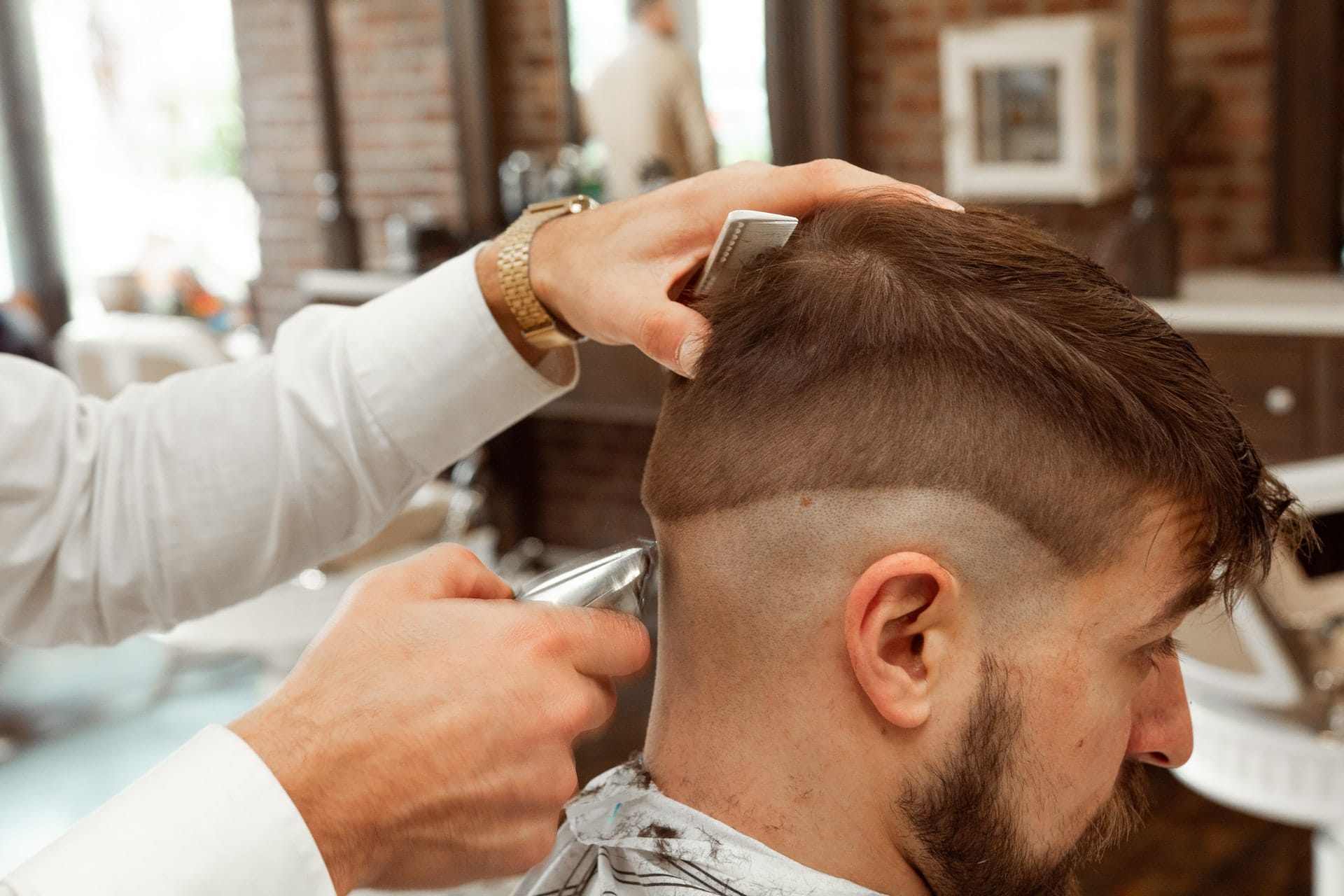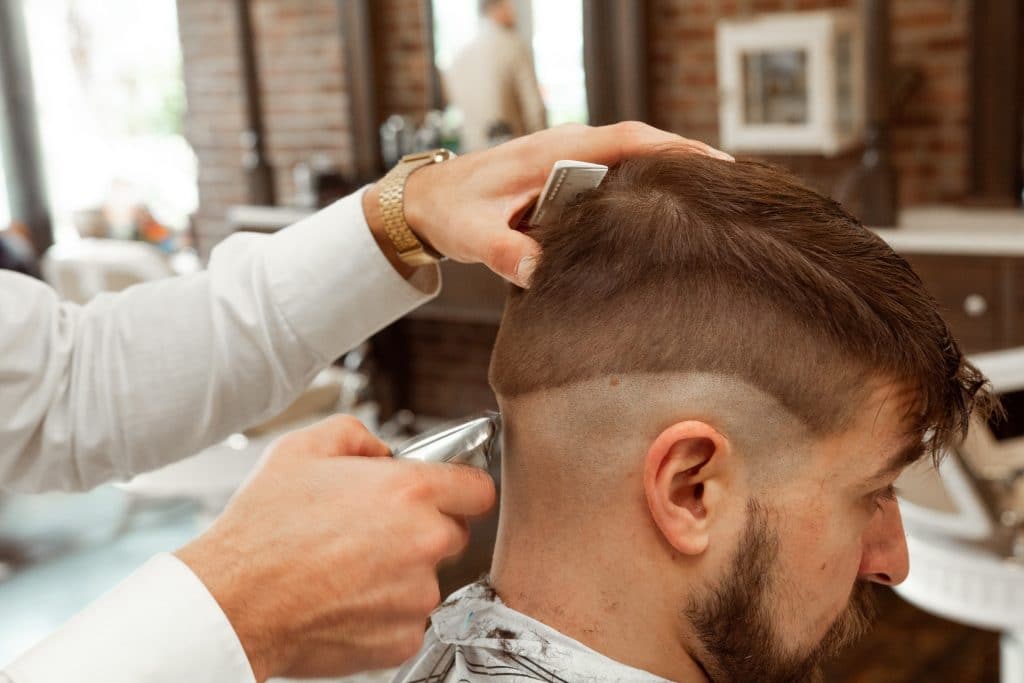 4. Get a Classic Haircut 
Much like a new outfit, a fresh haircut will make you feel like a completely different person. There are many ways to accentuate your face shape and enhance your self-confidence through a haircut, and you'll gain a new sense of confidence without wasting any time or effort. Visit a barber for one of the most popular men's cuts, including the clean side part or the dynamic undercut that works with any type of hair texture. 
The faded or tapered pompadour can give you a new look to help instill self-esteem and confidence. If you have longer hair, get a nice trim and then wear it up. The man bun is an easy way to dress up your look for drinks or dinner. Or you can cut them back and brush the longer front to the side for some fashionable asymmetry. For a super short and stylish look, try the crew cut or the Caesar. 
While you're getting a new haircut, be sure to freshen up your facial hair too. Groom your beard and mustache or slim down with a little scruff or a simple goatee. Some guys like to try something dramatic to shake up their routine, while others will need a more traditional cut to help boost their confidence. Go with a haircut and style that works best for you and your comfort level.
5. Say a Few Affirmations 
Now that you've worked on your appearance, it's time to take a closer look at your self-talk. Speaking negatively to yourself can make it difficult to raise your confidence. A few positive affirmations can shake things up and help to give you a different outlook. The right affirmations are different for every guy, so feel free to browse books or the internet to find ones that resonate with you. 
Affirmations can be positive quotes from athletes or entrepreneurs.. Once you find some statements or phrases that make you feel more positive, print them out or write them on a sticky note. Read them when you wake up and repeat them throughout the day when you need a pick-me-up.
Increasing positive thoughts about yourself and your daily life can help to enhance your self-esteem and overall confidence. It's an excellent idea to review a few affirmations before you go out. Replay them in your mind when you need some motivation, and you'll realize how much more confident you feel while you socialize. 
Enhancing Your Style and Self-Confidence
Guys need self-care too. If you're in need of a boost, making some adjustments to your style and investing in your inner confidence can give you the self-esteem you're looking for. While you're updating your wardrobe or getting a new haircut, remind yourself of your achievements and goals. With consistency and an upbeat attitude, you'll gain a new sense of energy and inner strength.