Last Updated on 18th May 2022
A fashion-savvy woman's wardrobe is very similar to a toddler's toy basket. The toddler plays with all their toys but slowly gets bored with some of them and thus discards them. But they have some 'favorites' which stay in the basket forever.
Similarly, the wardrobes of women that are fashion conscious are full of attires that align with ongoing fashion trends. However, some garments pieces are pure classics and never go out of style. These are the holy grail of your wardrobe!
If you love to keep up with fashion trends, then you need to know what is in trend and what is out of trend. Moreover, you need to know what stays evergreen and never leaves the fashion ramp. Such clothing items can be worn at any time of the year without the fashion police following you!
What are those fashion items that never go out of style, you ask? Well, there are many and here we are going to talk about the top 10 items.
Leather jacket
Women's leather jackets are timeless classics which have stood the test of time. It has the knack of making any outfit look sexy and attractive. It is perfect for winter night-outs where it helps you look fashionable as well as keeps you warm.
The most simple and smart ensemble calls for a black fitted jeans and a white tee. Top it with your black leather jacket and see the wonders it does.
You may carry it as a weekend style as mentioned above or even with a cocktail dress. Wear a pretty knee-length dress with floral print. Top it with the black leather jacket and you are ready for the evening!
Wrap dress
If there is any other timeless clothing item that can give the leather jacket competition, it is the wrap dress! It is suitable for women of all shapes and sizes because it accentuates the waist with its distinctive wrapping style.
This most flattering dress is bound to look good on everyone. You can wear it in different ways and on different occasions. For a casual gathering, you can wear your wrap dress with sneakers. And for any dressy event, you can pair it with heels or pumps.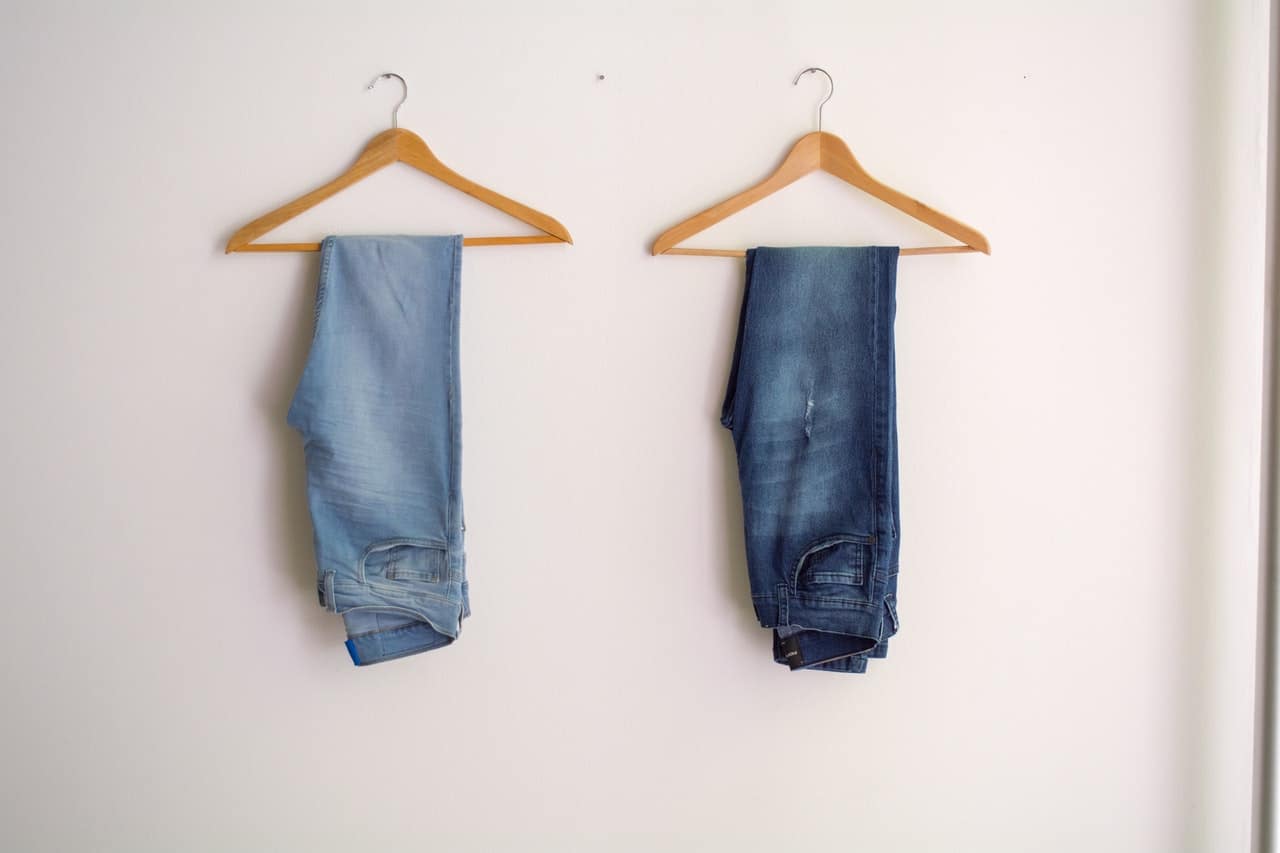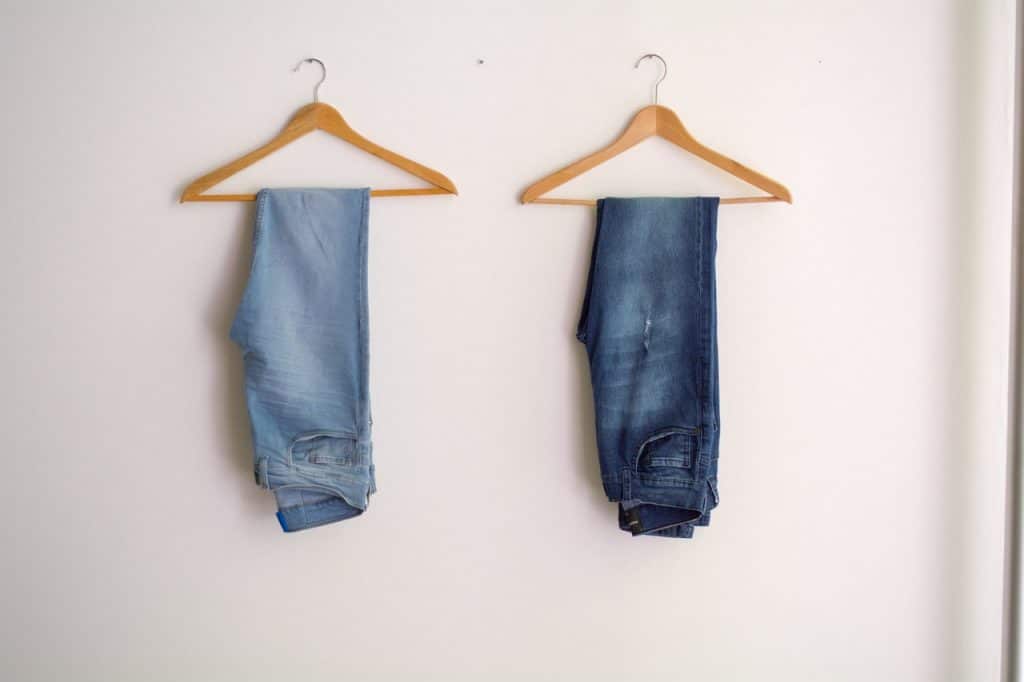 Fitted jeans
How can we forget a woman's second skin? It is a well-fitted pair of jeans, of course! It is the most classy wardrobe staple item. Classic denim is always in trend throughout the year.
Jeans are most comfortable and versatile. They can be paired with anything and result in an appealing outfit. A skinny fit jean is the most flattering cut.
A well-fitted pair of jeans can be dressed up or down. You can wear jeans with a sexy silky blouse with stilettos and you are ready for a date night. On the contrary, you may even just pair skinny-fit jeans with a simple t-shirt or a sweater in any bold color. Slip into flat sandals to complete the casual look.
Blazer
A blazer is the perfect game changer and you should definitely have one in your wardrobe. Any casual outfit can be uplifted into office wear by simply adding a chic blazer on top.
So whether it is a formal lunch or any casual friends' get-together, a blazer can add spark into your outfit. For formal occasions, you can wear pants and a nice blouse and top it with a blazer. And for casual events, just top it over your jeans and t-shirt combo.
We recommend you to invest in a blazer if you already don't have one. Choose a black blazer and wear it with different blouses.
Black bomber
Leather bomber jacket for women has a sporty impression and makes you look attractive. Nonetheless, it all depends on how you style it. You may style it in a casual way or also in a glamorous way.
For casual styling, you can team up a grey hoodie with blue jeans and top it with a black bomber jacket. And for a glamorous version, you can pair a white crop top with ripped denims and wear your bomber jacket on top. Don't forget your stilettos to spice up the glamor.
Tank top
A tank top is a woman's lifesaver. It is a wardrobe staple that stays in rotation throughout the year. It basically helps in layering during winters and in summers it can be your go-to top!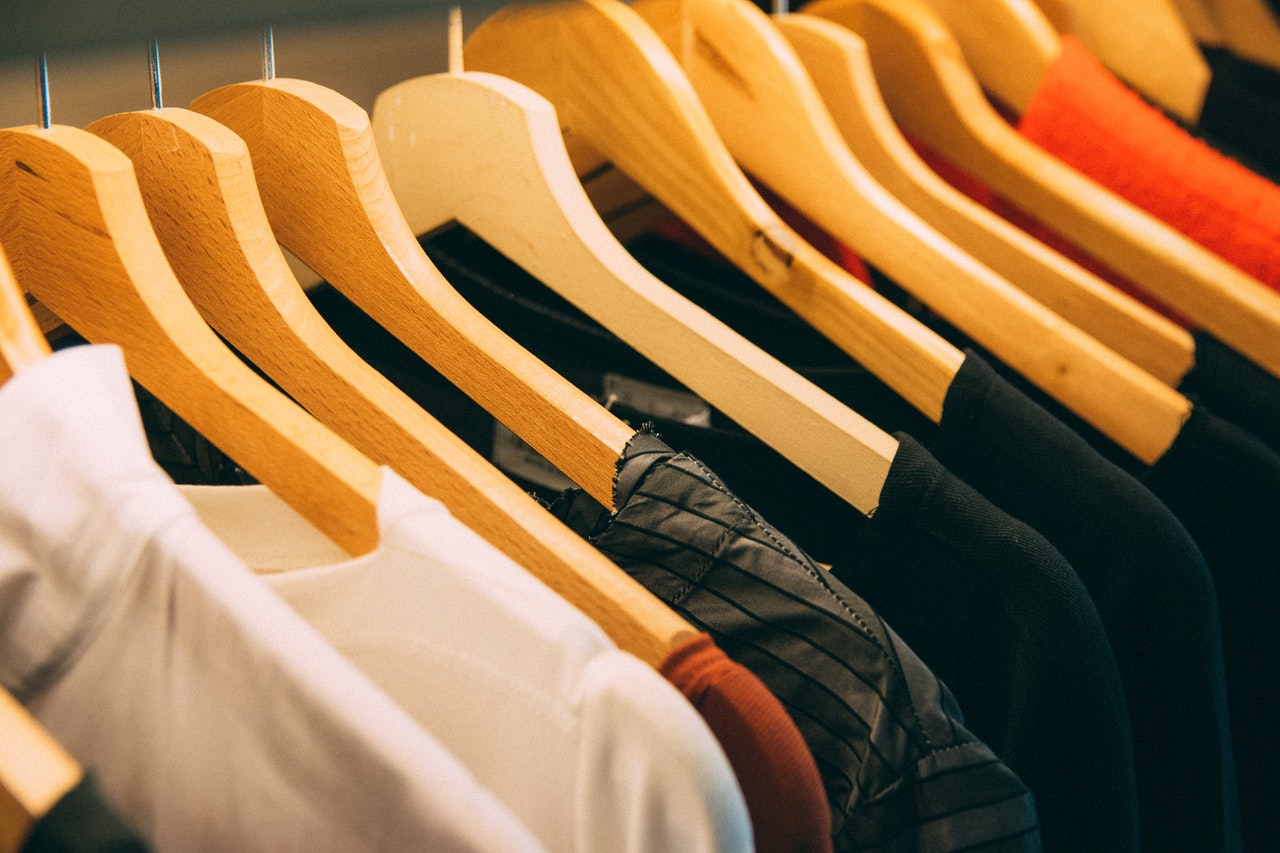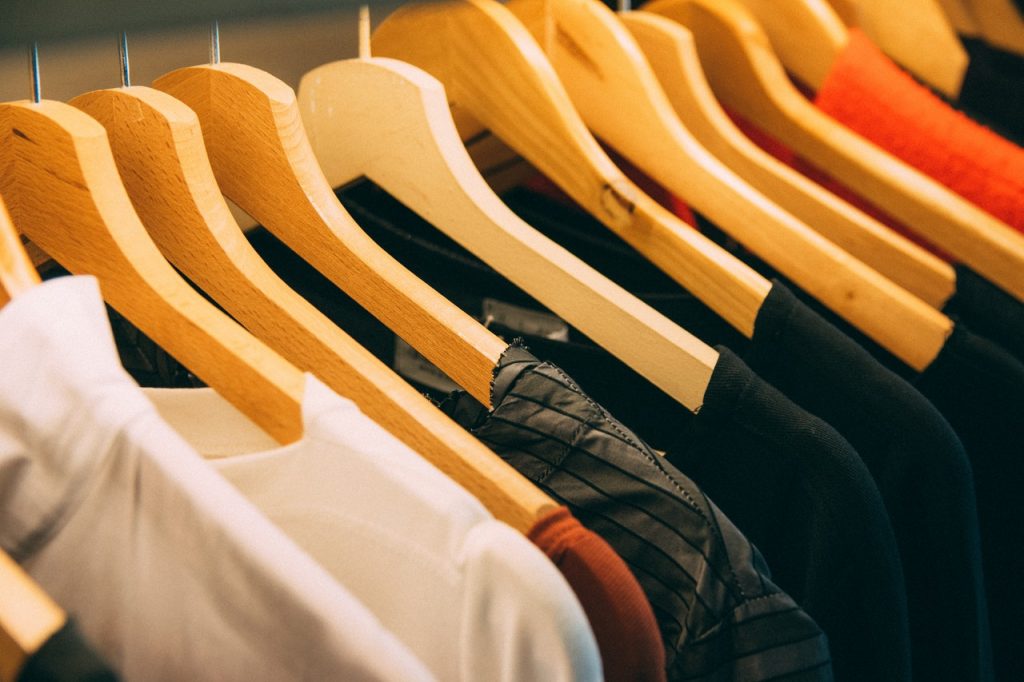 Jean jacket
No woman can ignore this versatile attire –the jean jacket. It is the most popular clothing item that can be worn throughout the year. This timeless piece can be used to create a whole host of charming outfits.
A jean jacket keeps you warm and at the same time makes you look cool. You can pair it with jeans and a shirt and wear high heels and enter the world of chic styles. However, a jean jacket, when worn over a skirt or dress looks very charming and lovely.
If you are a woman who loves attractive styles, then you must invest in a good jean jacket.
White t-shirt or button-down
White is the color that screams 'fresh'. Nevertheless, a white t-shirt or a white button-down shirt makes the wearer look bright and ready for the day.
We can confidently say that this clothing item should be a must-have in any woman's wardrobe. It can be literally worn anywhere with anything! It can be made of any fabric such as cotton or silk and is available in many variations such as long-sleeve, short-sleeve, round neck or collared neck etc.
A white t-shirt can simply be worn with jeans or skirts. It has the ability to make the wearer look simple and trendy. It works best for casual gatherings or when running your daily errands.
On the other hand, a crisp white button-down shirt has a more formal aura to it. When you can wear it with jeans and top it with a well-structured blazer, it gives the perfect lady-boss vibes.
For an informal look, you can also wear it unbuttoned over a dress. And if you love to make a wild entrance, then pair it with jeans and fasten a statement belt. Voila, all eyes are on you!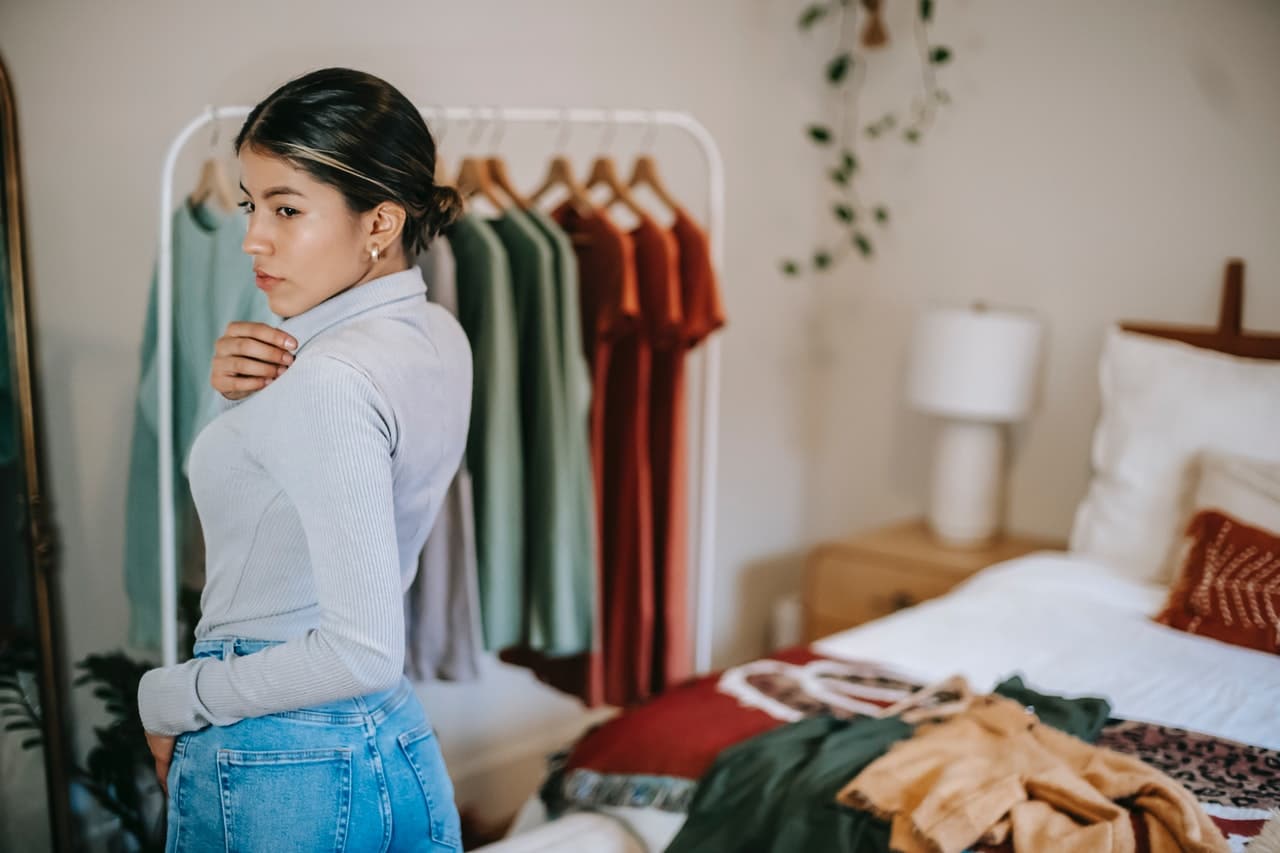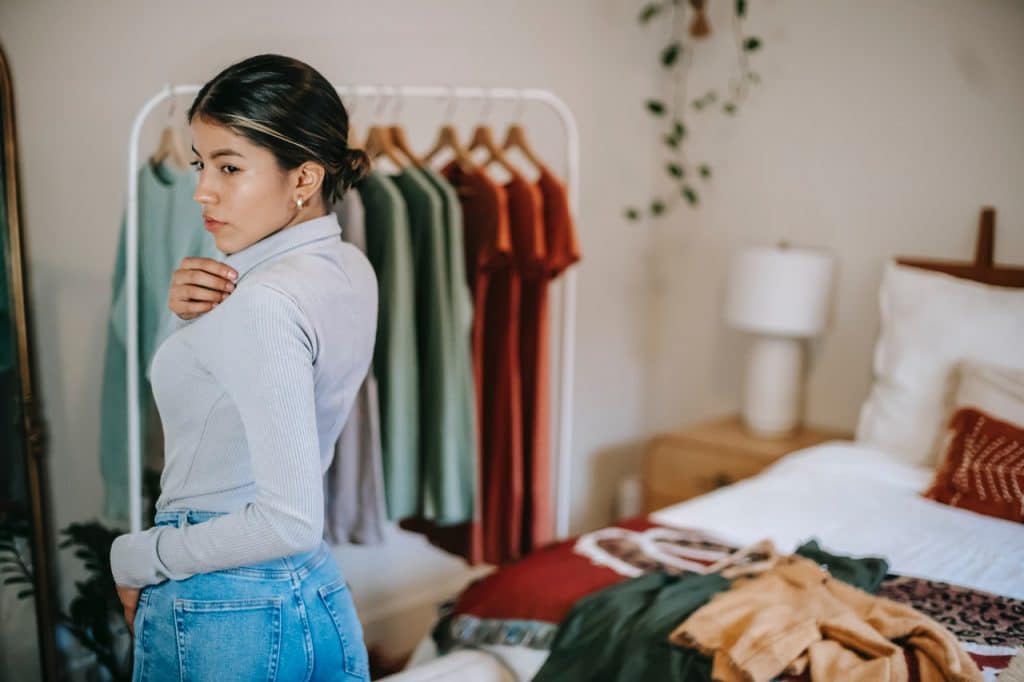 Turtlenecks
A turtleneck sweater is a very smart piece of clothing. It works best when layering in the chilly weather. Wear it over a skirt or underneath a long coat and see the magic it creates. Many people regard it as classic attire.
Skirts
Skirts are versatile such that they can be entertained as casual wear, evening wear and also formal wear. It depends what you pair it with. In either case it has a stunning outcome.
To Conclude
A good investment goes a long way. Same is the case with fashion attires. If you invest in classics and items that are always on the fashion radar, your wardrobe is on-point!