Finding the right outfit to wear to a casual event can be a major challenge, especially if you don't want to spend a fortune on finding something you might not even wear again. This is why it could be a great idea to come up with an attire that you can wear to any event while being casual enough to wear on a normal day out in the park or to the mall.
Below we suggest some simple tips on how to choose the right outfit for a casual event.
T-Shirts
In addition to never going out of style, t-shirts are the perfect clothing piece that anyone, regardless of age and size, can wear at any event. The ideal t-shirt makes people look and feel relaxed, but also elegant.
For the sizzling summer days, you can pair the t-shirt in endless ways, especially if it's an eye-catching graphic tee. Tees come in many styles and designs, all of which can speak volumes about your personality and interests.
For instance, if you're into gothic clothing and want to find an edgy graphic tee, look for one that has gothic elements and pair it with your favorite pair of jeans and complete the look with a white pair of sneakers and a small over-the-shoulder bag for a comfortable yet stylish look. You can also add some bold accessories like a big buckle belt or a trendy ring.
Attention-Grabbing Socks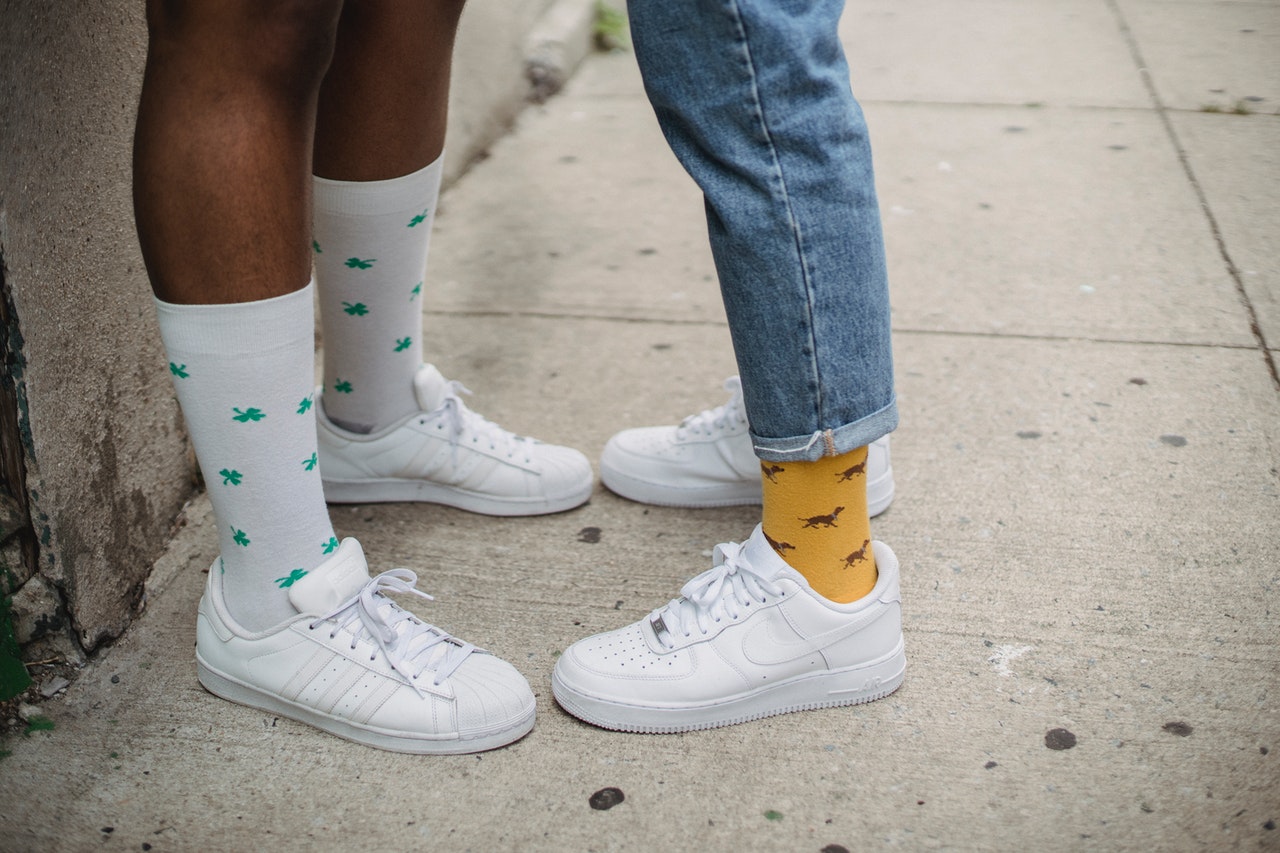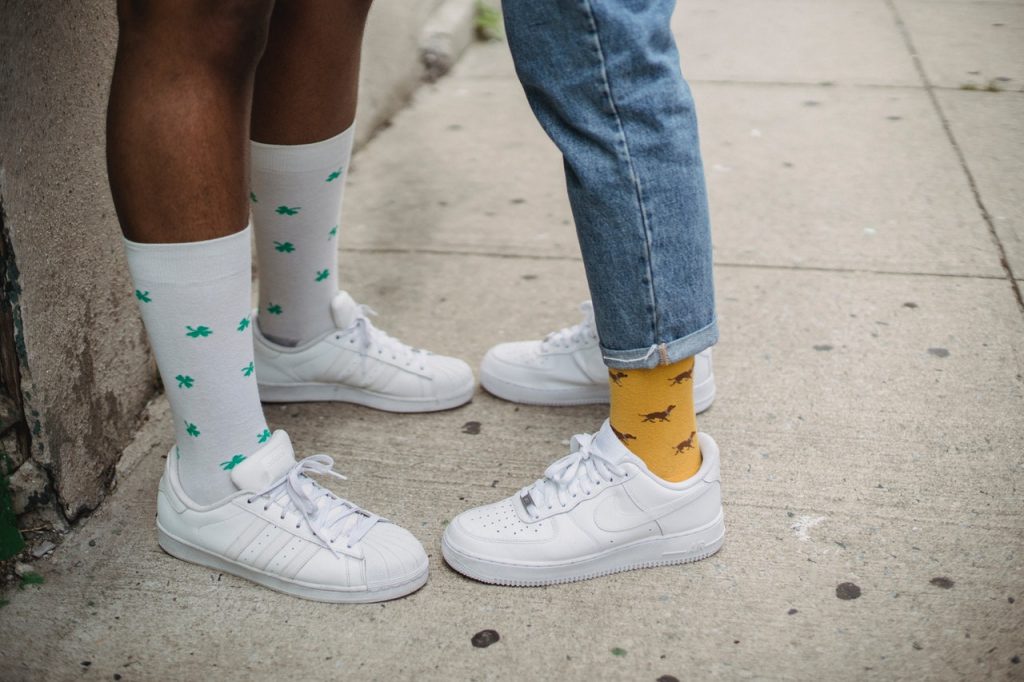 When you think of accessories that might give your outfit a lift, rarely does anyone think of a pair of socks. Usually, our drawers are full of plain white or black socks that we wear for just about any event. So why not leave the plain socks at home and instead experiment with colors and patterns. It's easy to stick to the safe choice but allow your personality to shine and choose stylish socks to help bring out your flair.
If you're keen on this idea, we encourage you to get a sock subscription and enjoy the various designs delivered to you monthly. Whether you want an attention-grabbing and fun pair of socks or simple one-colored no-show socks, this is an excellent way to get your feet covered and display a striking yet casual outfit for any event.
Maxi Dress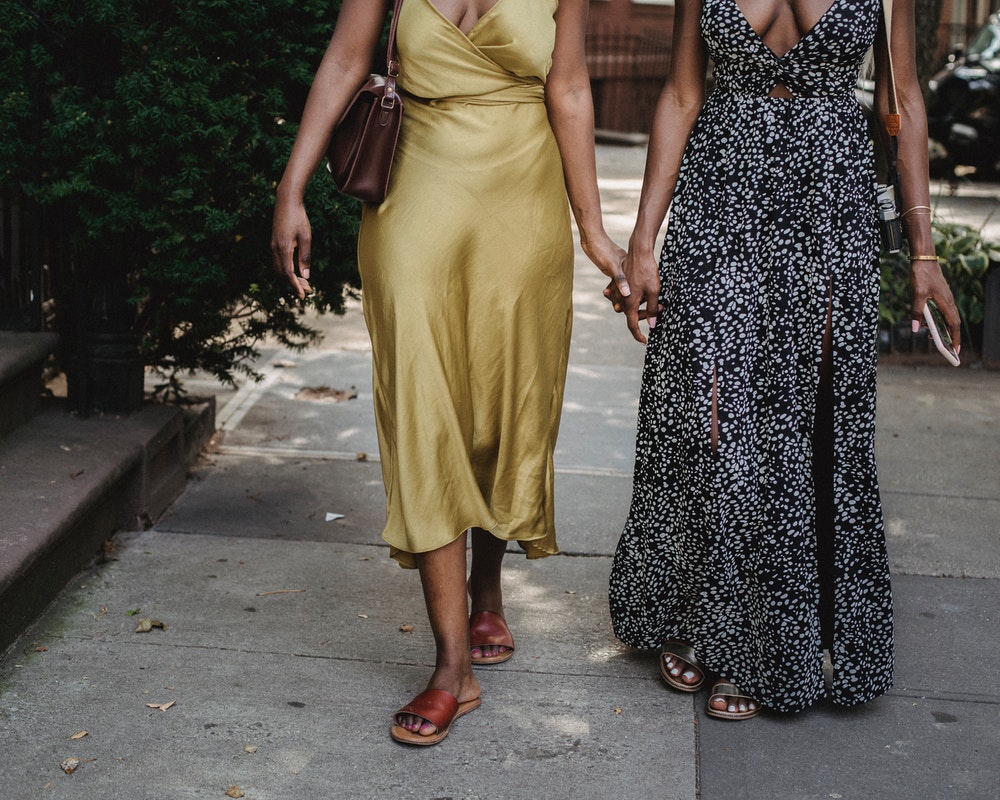 Maxi dresses are simple yet very fashionable clothing pieces that you can wear at any event. Floor-length dresses come in numerous styles that suit every woman's age, body shape, and height.
It's one of the most versatile garments that exists and should be a wardrobe staple. You can set the style by dressing it up or down as desired. With updo hair, sandals in precious metals, and matching jewelry, you'll look your best at a casual summer party. Or by letting your hair down, and wearing natural-colored sandals – or sneakers for a bolder look – and simple or no jewelry, you can show off a comfortable and stylish everyday look at a summer barbecue.
Choose a finer material, preferably in a color perhaps with a few details, for an exclusive yet casual feel. Together with comfortable sandals and an elegant clutch bag, which you can find in different accessories stores, you will get a lovely relaxed look. The seductive maxi dress can be worn all day during summer, from Sunday mimosa brunch with your girlfriends to a casual cocktail get-together later in the evening.
Leather Jacket
A stylish leather jacket is a perfect piece that belongs in every woman's and man's wardrobe as it makes it easy for people to create a chic yet casual outfit suitable for any event. Today there are many styles you can choose from, both in faux and genuine leather so that everyone can find something that matches their personality.
Wherever you plan on going, whether it is a concert or an office party, a leather jacket is an excellent choice to tie together an effortless outfit. For a concert, you can combine it with ripped denim jeans, a graphic tee, and a pair of sneakers, and if you're going to an office party, just put it over a turtleneck sweater dress with a pair of sleek leather ankle boots and you're good to go.
To avoid a rough look, make the entire outfit more feminine by putting on accessories like a pair of hoops or huggie earrings.
The Chic Blazer
The blazer is one of the most underrated garments in the wardrobe. It gives each outfit a sophisticated yet casual and chic look, making it possible to wear it at any event you want. Whether you choose a classic cut in black or navy blue or a trendy oversize jacket in cozy tweed or checkered, it is very easy to match with other clothing pieces.
Whether you want to look good at work or wear it with jeans during the weekend, a blazer is perfect for all occasions and will guarantee that you will look and feel like your best self.
To Conclude
As we all know, fashion trends come and go, and style is forever. However, being comfortable with your style and what you're wearing is crucial. By having the abovementioned clothing pieces in your closet, you'll always be ready to put together the perfect outfit for any casual event, and end up looking fashionable and chic.