Last Updated on 12th July 2022
Patio doors are a fantastic way to enjoy the scenic outdoor views and feel connected to nature without leaving your home. Moreover, modern patio doors also elevate the look of your home and boost its market value.
But did you know that it won't take burglars more than a minute to break into your house if you do not have the proper security measures in place? Saskatoon window & door replacement experts say that patio doors, equipped with modern security features, can drastically improve the safety of your home, bringing comfort and peace of mind. Interested? Keep reading to learn more.
Why should I get a patio door?
A patio door not only adds to the aesthetics of your house but also increases its value. Statistics show that well-designed and properly installed patio doors can add up to 20% value to your home.
Furthermore, according to some studies, a patio can reclaim 85% of its installation costs as opposed to a new bathroom, which can only recover 78% of its cost. Keeping in view the materials used, the labour costs, and the amount of energy saved, installing new patio doors will significantly boost the aesthetics and price of your home.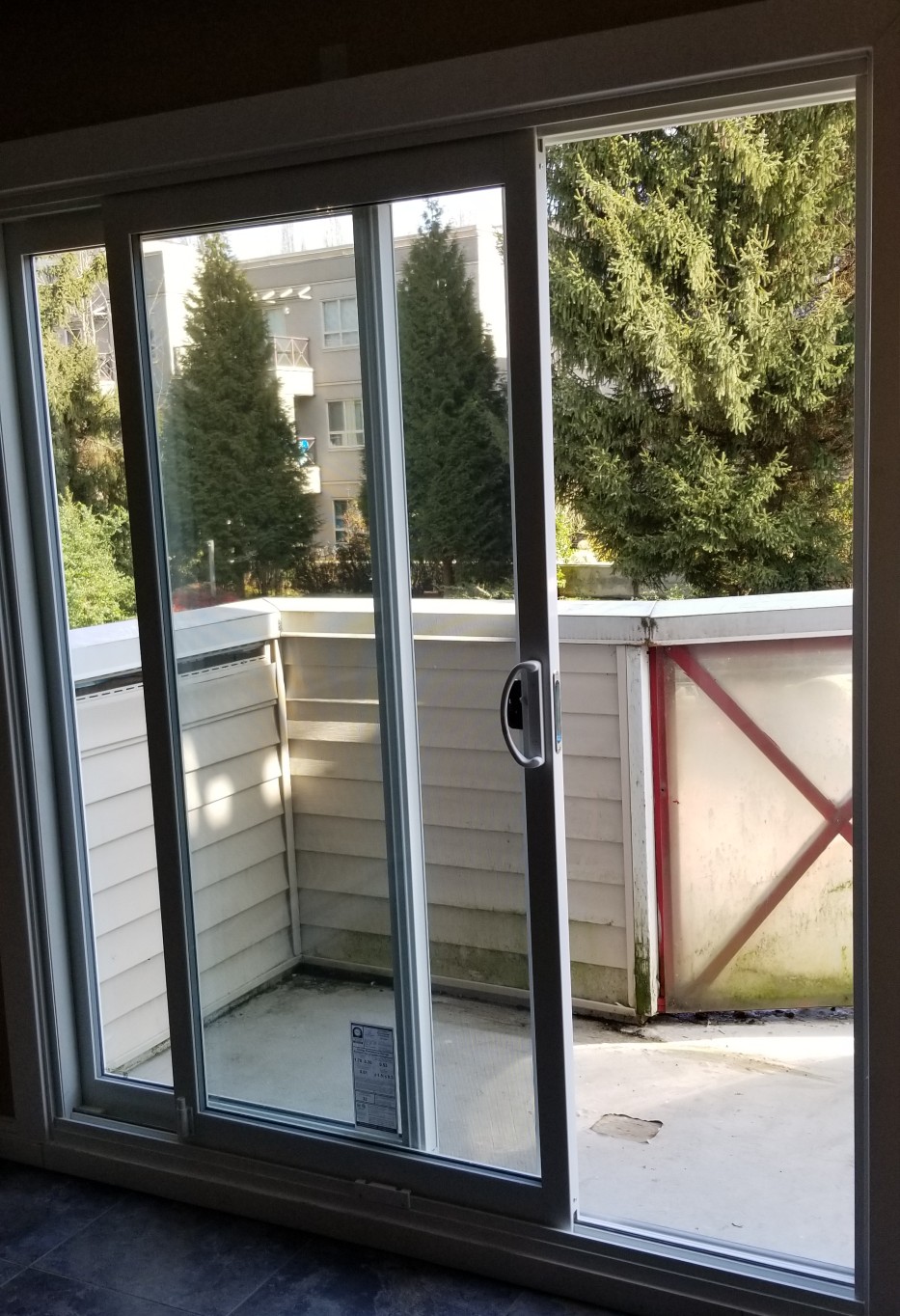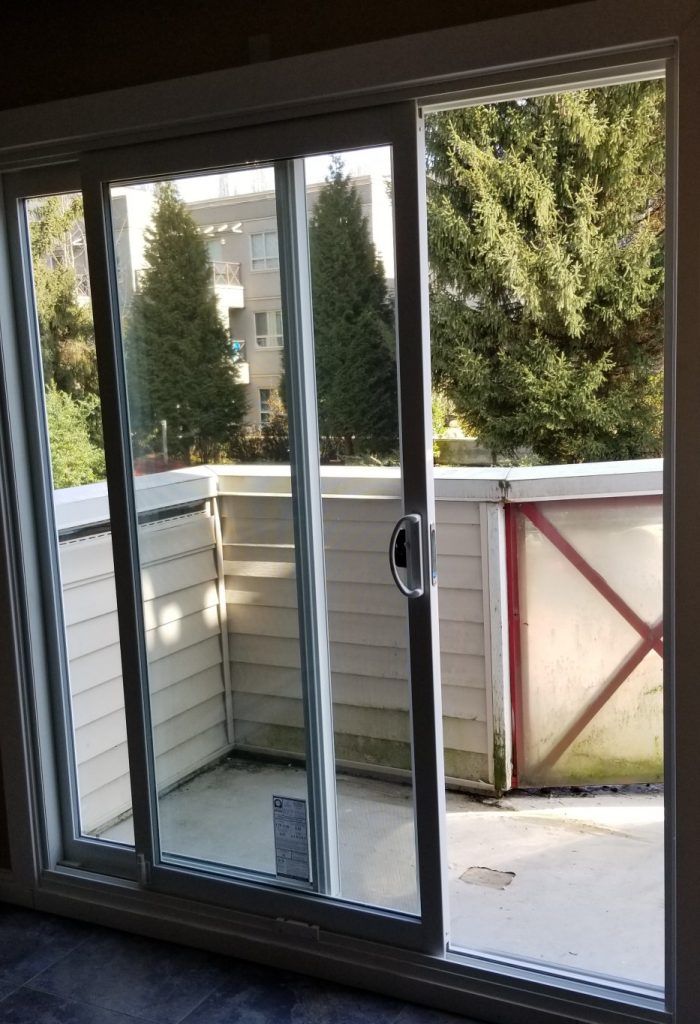 How to increase the safety of patio doors for your house in Saskatoon?
Many homeowners tend to buy stock units to ensure fast delivery and installation. However, the common pitfall here is poor quality. The stock model can work well for rental properties where you want some quick renovations to enhance the house look. Still, if you are about to replace your old patio door with a new one for your residence, it is always better to go with quality doors equipped with the latest security features for improved safety. So what features do you want to consider when buying new patio units? Read on to learn more.
Upgrade to a three-point locking system
You can still have large, gorgeous patio doors while maintaining security thanks to a multipoint locking mechanism. It is the best way to ensure the security of your new patio doors.
A multi-locking system locks the door at various points, usually the top, middle, and bottom. It features three deadbolts instead of one. The additional deadbolts increase security because it takes more force to open a door that is locked at three points.
Additionally, the lock can be customized to secure the door even after it closes, so you don't have to worry about locking up when you leave in a hurry.
Install alarms and sensors
Nothing deters robbers more than an alarm shrieking as loud as possible. This feature is still the most effective way to prevent unwanted intruders.
Installing alarm sensors connected to a home security system is a great way to detect when the door is forced open. The alarm will instantly start blaring, alerting you to call for help.
Some alarms also feature glass break sensors. These sensors pick up the sound when someone tries to smash the door and break into your house.
For additional security, you can also place surveillance cameras to keep an eye on any trespassers.
Consider security bars
A sliding patio door can get added safety when used with a security bar. Even if the lock is damaged, a simple mechanism (identical to a dowel but easier to operate) keeps the sliding door from opening.
The adjustable bar tucks away against the door frame when not in use. When set horizontally, it stops your door from being completely opened. With this bar, it is impossible to kick the door open.
The security bar pushes the door against the adjacent wall, preventing intruders from entering your house without breaking the glass.
Add a security film
A sliding patio door is made of large sheets of glass, making it easily smashable. Adding an extra security film to the inside of the glass can improve the door's strength.
The polyethylene coating adds to the sturdiness of the glass, making it really difficult for the burglars to break-in. Furthermore, it also protects the glass door from being broken by kids playing ball games near it.
Additionally, if damaged, the film coating prevents the glass from breaking and flying into the room, where it could hurt you or your belongings.
Install an outer security door
Adding security doors for additional security is becoming an increasingly popular trend in Canada. If you do not want to add extra locks to your patio door, these doors are a great option as they come with their built-in locking system.
The doors glide over your patio door and lock in front of it. They improve door security by requiring more locks to be opened before entering the home through the patio doors. The pricing for such patio door upgrades might vary, depending on the model, so make sure to reach out to your local Saskatoon door replacement experts to get a precise quote.
Moreover, do not worry about these doors messing with the aesthetics of your home. They come in various designs and colours, so you can choose the one that best fits your style.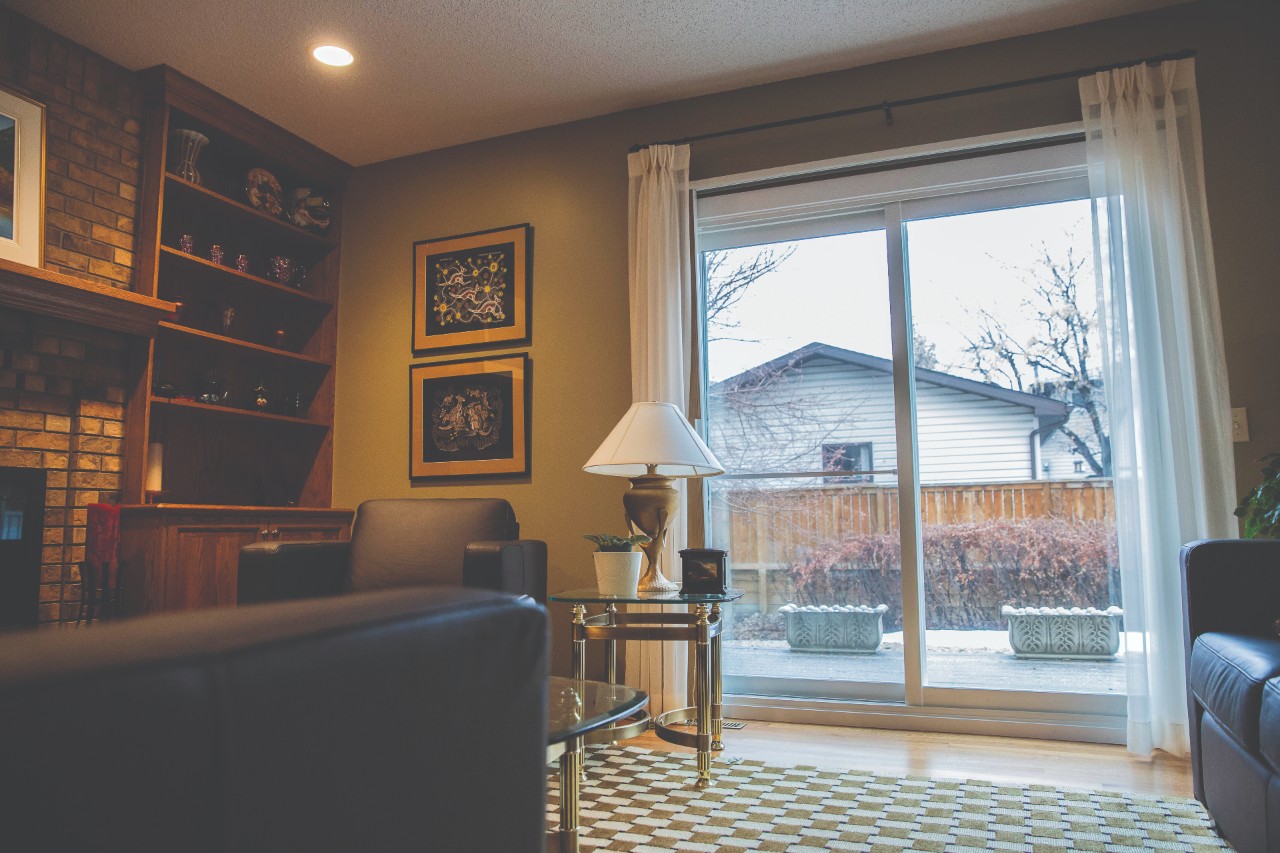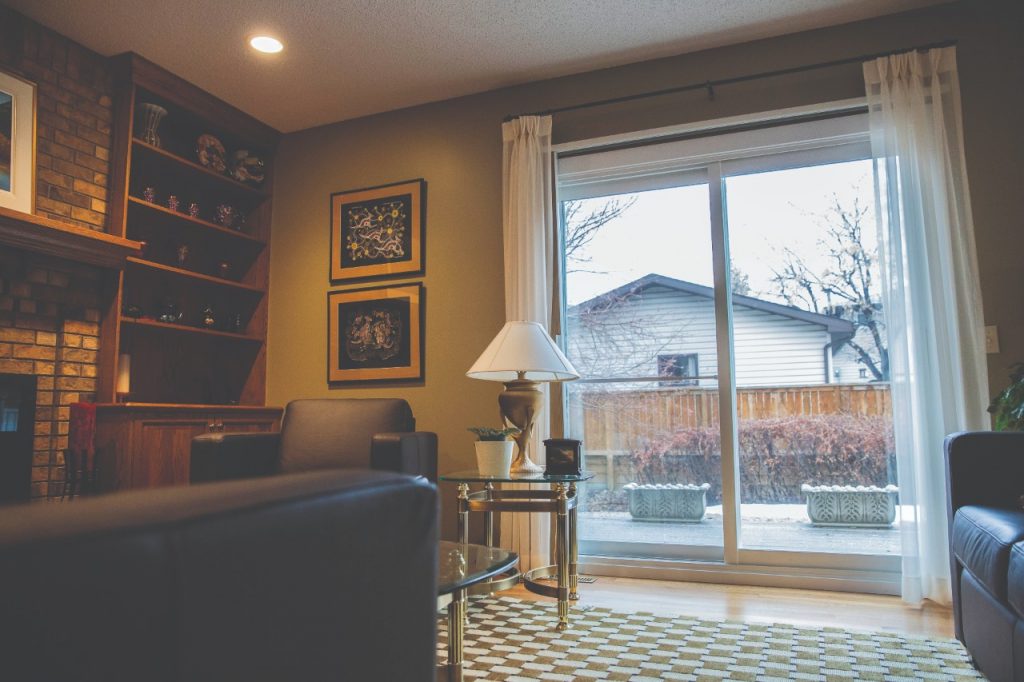 Final thoughts
Patio doors bring beauty, emphasize your house style and improve energy efficiency. However, these doors are quite vulnerable to burglaries, so it's essential to put additional security measures in place.
You can make your patio door secure by using one of our above mentioned tips, such as upgrading to a multi-locking system, installing alarms and sensors, adding a security bar, installing a security door, or adding a security film. All these ideas will definitely help to increase the safety of your house and family members.