Sunglasses come in many lens colors. Vivid tints and bright hues make frames more attractive, but they also have features to enhance your time outside. This guide will reveal more about different sunglasses lens colors and their unique advantages. You'll also learn how to choose tints and which ones may be right for you.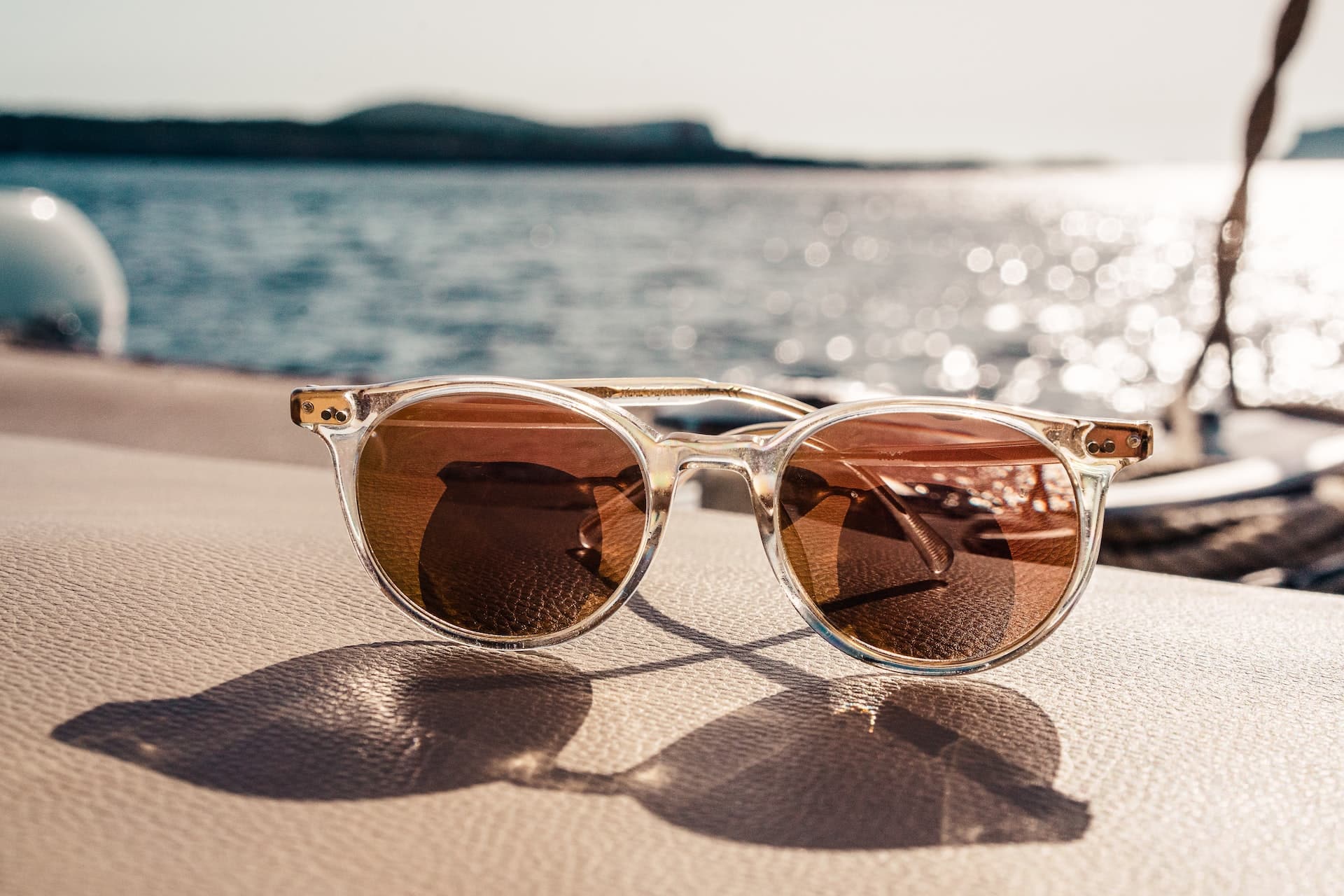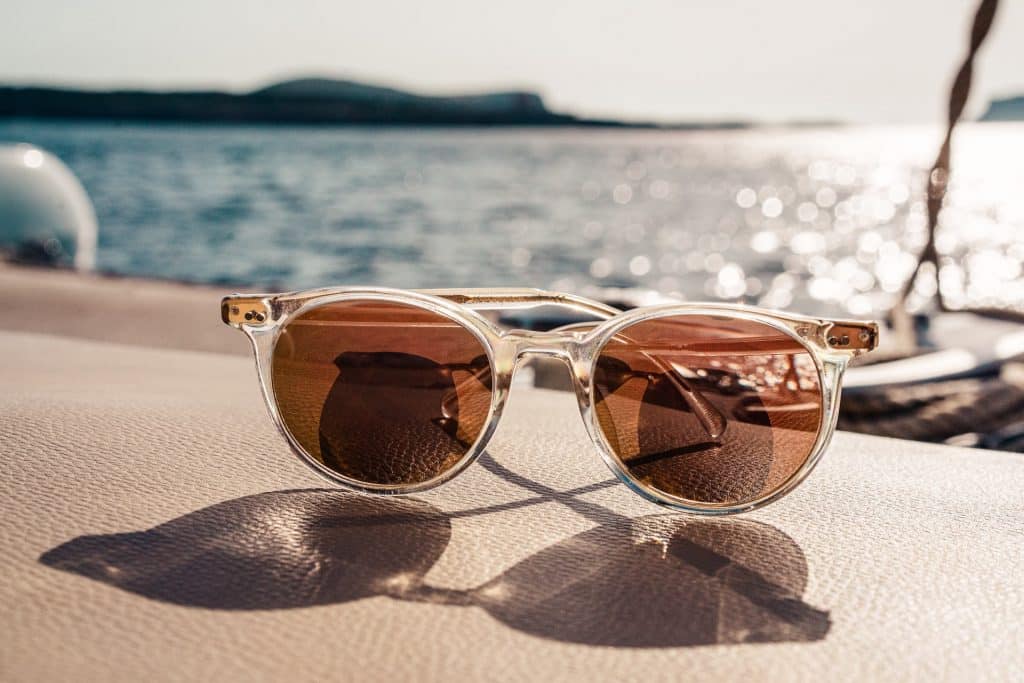 Learn About Different Tints
According to The Vision Council, there are a variety of sunglasses tints and lens treatments. Some glasses are designed to elevate your experience in different lighting conditions. With the right lens, you can choose your specs to be reading glasses or help protect your eyes from the outdoor elements. 
An eye doctor can help you answer specific questions about glasses and your eyes, but this list is an excellent place to start exploring different lens colors. Discover more about various tints and their advantages:
Gray
Gray lenses are traditional and classic. They're a must-have lens for sunglasses because they work in most outdoor light conditions. This tint will help you see colors naturally. Gray also helps reduce the effects of outdoor light pollution and glare while enhancing contrast. 
Green
Green lens tints complement outdoor colors. They maintain color contrast and enhance color perception. You can also consider green sunglasses lenses for cloudy weather or low-light conditions. 
Brown
Brown sunglasses lenses are designed to make objects appear sharper and clearer outdoors. They're on-trend for avid readers because they can filter blue light. In addition, brown lenses with a red element are designed to enhance depth perception while reducing glare.
Yellow
Yellow lenses are known to neutralize blue light and sharpen contrast. With yellow lenses, you can help prevent eye fatigue. Objects look sharper even if it's cloudy or foggy outside.
Red or Pink
Red or pink lenses are designed for exceptional color contrast and visual depth. They can also help sharpen your sight in cloudy conditions. Some say their red lenses help with eye fatigue.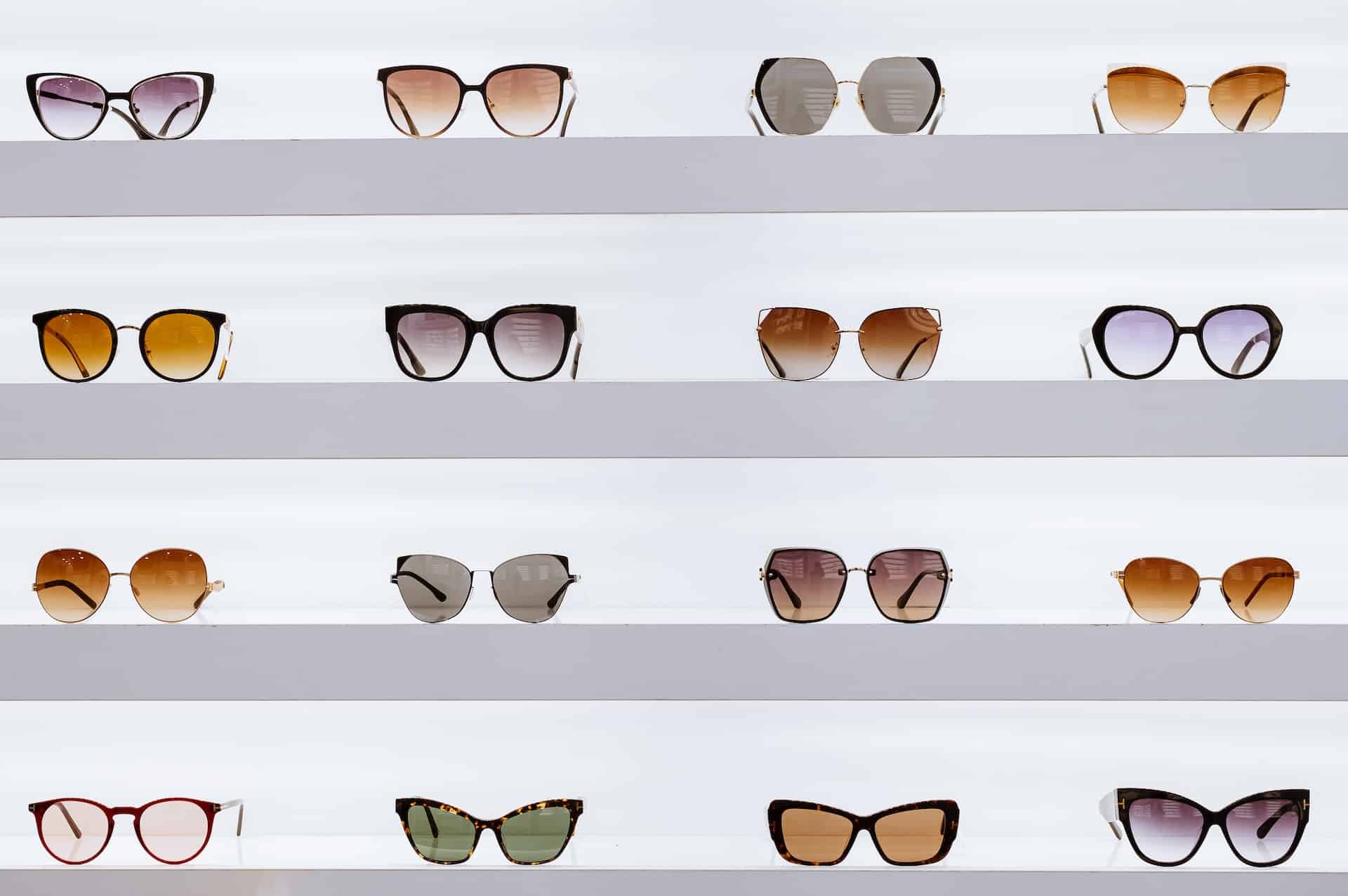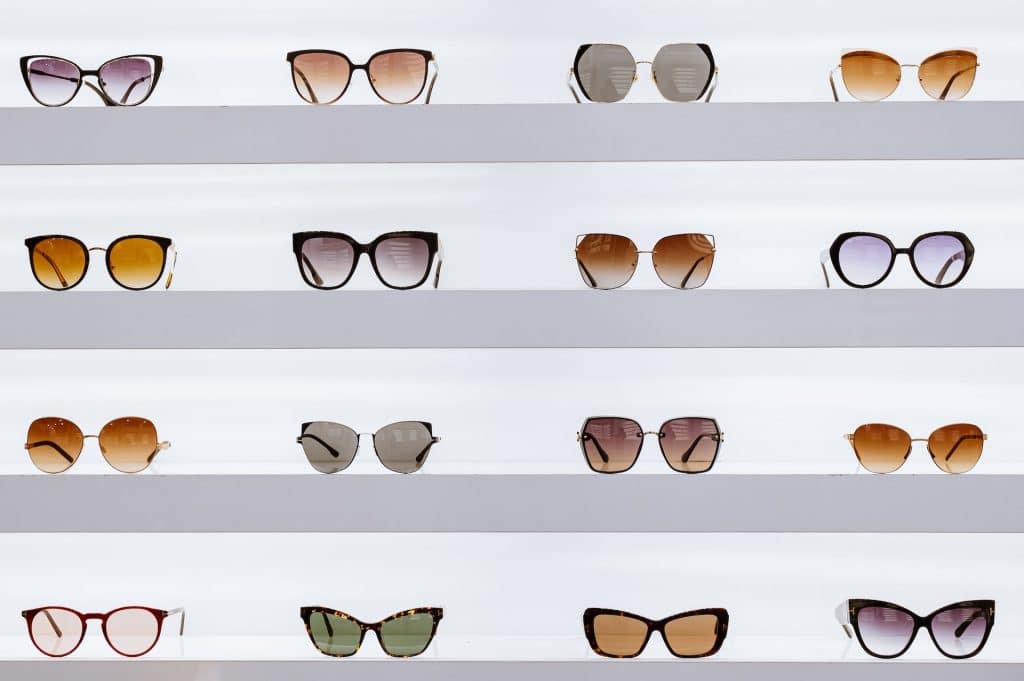 Decide Why You Need Sunglasses
Now you know more about different lens colors. Next, decide why you need your sunglasses. Some tints are an excellent match for outdoor activities like driving or reading. You can also find the right lens color for team sports or water sports like fishing. Here's a suggestion for sunglasses lenses to enhance your outdoor experience:
Relaxing or Reading Outdoors
Try gray lenses for lounging or reading. They match well with various eyewear styles — and you may feel more comfortable when it's bright outside. Reading books and magazines with improved contrast and less glare is more enjoyable.
For sunglasses that make a statement, try green lenses. Since they improve natural color perception, you'll love gazing at nature. Better contrast means you can read your pages even in lower light conditions. 
Driving
Brown lenses are excellent for a road trip or professional driving. Sunglasses with anti-glare properties and enhanced color contrast can help enhance your road visibility. Red or magenta lenses are also good for driving because of their elevated color contrast.
Fishing or Boating
Gray lenses can make you feel more comfortable while fishing or boating. Dark tint helps to reduce visible light and glare so you can grab your next catch. You'll see better in sunny conditions and while on the water. Brown sunglasses lenses are also an excellent choice since they help to enhance contrast while neutralizing glare.
Outdoor Sports
Admire the soccer pitch with green lenses. They'll improve the look of the field and make it easier to see the ball. You'll also benefit from wearing sporty green sunglasses lenses while playing baseball or lacrosse. Find relief from glare as you enjoy a round of golf.
If you're playing tennis, try brown or yellow lenses. They'll sharpen what you see when you're on the court. Brown lenses are also suitable for golf and soccer since they can reduce the impact of glare as you look upward.
Biking or Cycling
Enjoy the ride with green or brown lenses that make your surroundings look even more beautiful. Less glare and sharper contrast can enhance your comfort no matter how long you cycle. Green lenses help you see in low light, so you're prepared for a longer ride. Red tints help reduce fatigue and enhance your depth perception even on a challenging trek.
Discover the Perfect Style
It's time to find functional, stylish sunglasses to inspire the outdoors. There are polarized sunglasses and reading sunglasses for every viewing experience, so it's easy to discover the men's glasses or women's sunglasses that are right for you. If you're looking for style inspiration, dark lenses with gray tints will pair well with many styles, including chic cat-eye sunglasses and stylish aviators. 
Green lenses will make a colorful statement and look classic when paired with a sporty frame shape. Brown tints in hues like copper or amber make for an ideal choice for oversized specs or retro-inspired frames. Yellow tints can give you a vintage look while enhancing your viewing experience. Discover a unique design or discover a pair of sunglasses to go with everything you wear.
Shopping for Stylish Sunglasses
When you find the right mix of style and function, you will surely be happy with your sunglasses. Go with a tried-and-true frame to complement your face shape or experiment with cat-eye styles or sleek half frame glasses. There are endless combinations to help you elevate your everyday look. Of course, you'll also love spending time outdoors!