Most women love wearing lingerie since it makes them feel empowered, confident, and beautiful. This is likely why more people are investing in intimate apparel, and the global lingerie market is projected to reach $78.66 billion, or about £70 billion in 2027. Today's lingerie comes in a wealth of styles, sizes, colours, and fabrics, and though they're obviously designed to be worn in the bedroom, people have also taken to wearing them to have drinks with friends and even to work.
The thought of wearing your underthings out in public may seem daunting, but don't fret. When styled correctly, you can be assured that you'll look classy, respectful, and put together. Here are some tips to wear lingerie outside the bedroom.
Sheer Lace Top with a Bra
For a fun look that's just right for the weekends, try layering a sheer lace top over a bra. Keep it classy and make sure that the top is in a neutral colour like black, brown, or beige, and pair it with a bra in a matching colour. There are different styles of bras you can choose from, but this look works best with a balconette, scoop, or an unlined underwire bra.
Since your underwear will be visible under your top, make sure that it's in good condition and that there aren't any rips or holes in the bra. It should also fit well, so check to see that the straps aren't slipping off your shoulders or the bra itself isn't digging into your skin. Finish the look with faded jeans, heels, and a bag that matches your shoes.
A Slip Dress Under a Jacket
Channel your inner 90s supermodel and wear a slip dress in public. If you're feeling too exposed, wear it under a jacket. For a look that's perfect for a romantic dinner date, pair a lace-edged slip dress with a long blazer and heeled strappy ankle boots. If you want to look a little more edgy, swap the blazer with a leather jacket.
For daytime, you can layer an oversized sweater over a longer slip dress (choose one that hits just below your knee). You can also wear a hoody over it, but make sure that the hoody is in a neutral color. Go for a cool vibe by finishing your outfit with a pair of high top sneakers or ankle boots, and a quilted bag with a chain strap.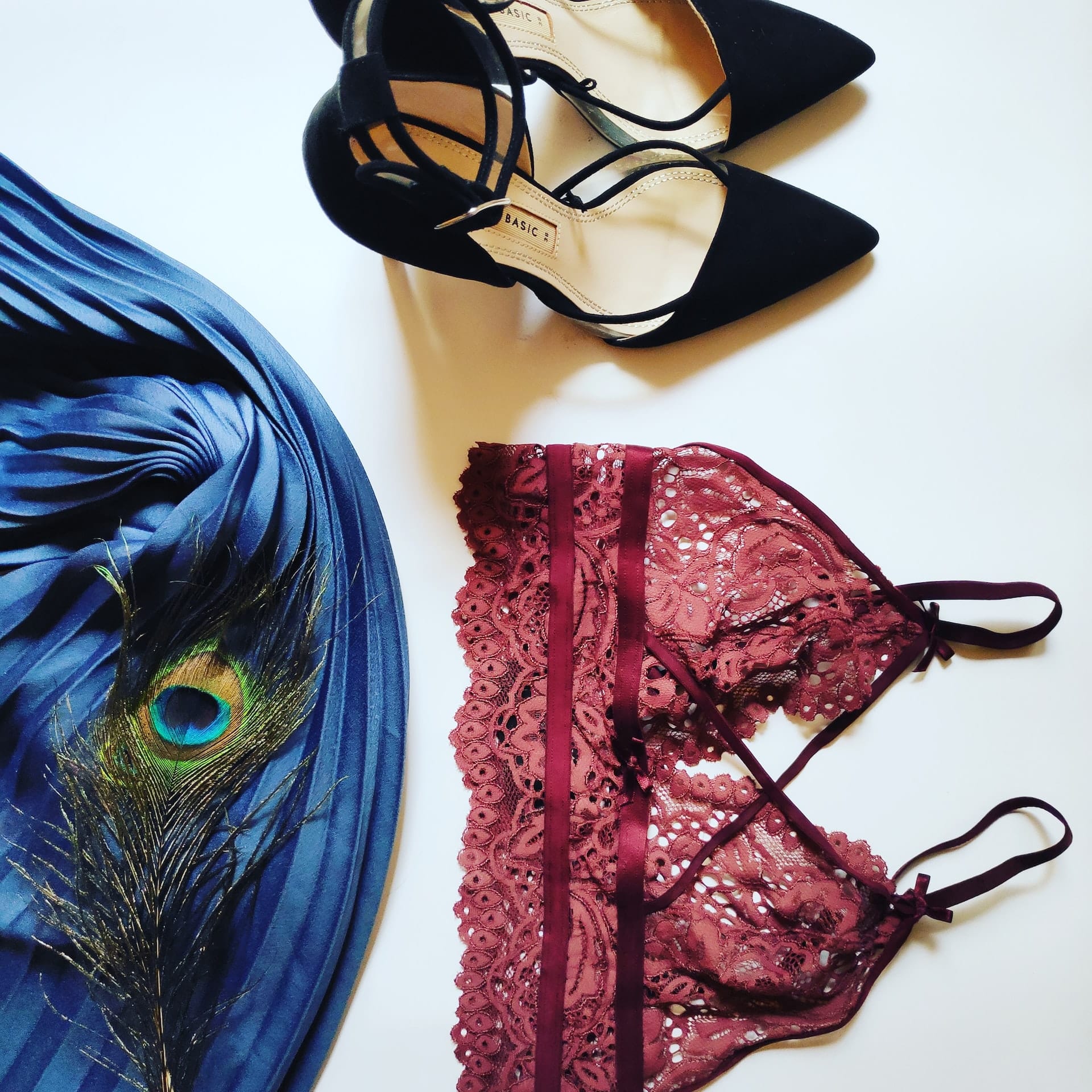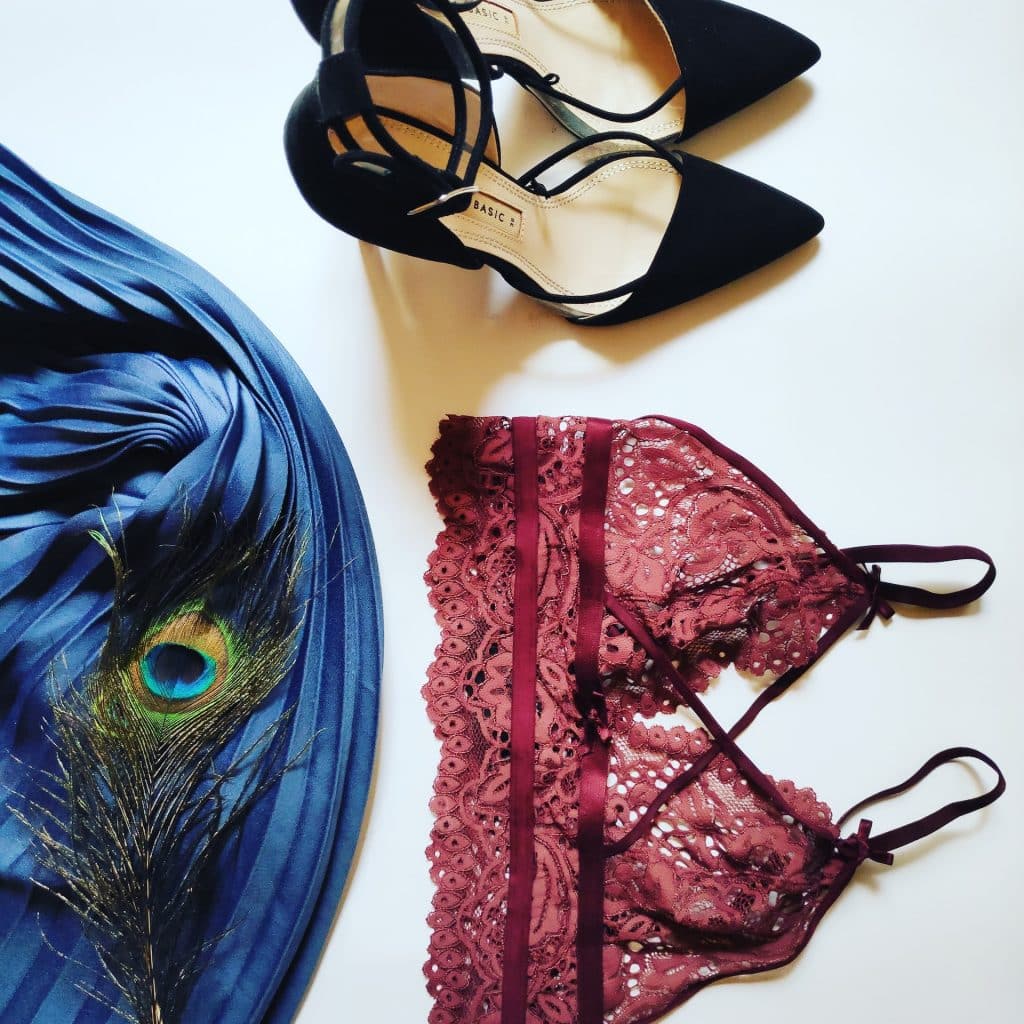 A Corset Top with Trousers
Need an outfit that looks sexy but isn't over the top? Try wearing a corset with trousers. Pick one that looks luxurious, and for the best look, choose a black corset with lots of lace. You can pair this with black palazzo pants for a balanced silhouette and some classic pumps. You can also take a leaf out of Olivia Newton-John's final look in "Grease" by wearing the corset with a pair of leather trousers. Pairing it with jeans makes the look a little more cool and casual, but choose jeans that look a little lived in, such as faded ones with strategic rips at the front.
When wearing lingerie outside, the rest of your look should be clean and simple to keep the elegant vibe going. Opt for a natural hairstyle and minimalistic makeup, plus just one or two pieces of jewellery. Finally, own the look and be confident! You're sure to turn heads with your sexy yet classy getup, so try these tips to wear your lingerie beyond the bedroom.