Adding color to your lingerie wardrobe is one of the quickest and easiest ways to update your look without having to buy an entirely new outfit.
But with so many different options available, as 3 piece lingerie sets to floral sets, sheer bodysuits, or lace bras, it can be hard to know where to start when it comes to adding a few trendy pieces that are sure to light up your wardrobe.
So, here, we explore the top 8 trendiest pieces for injecting some vibrant hues into any lingerie collection, including some comfy bralettes and playful panties; these fashionable choices will have you looking stylishly chic in no time!
Why is Lingerie so Important
Lingerie is an essential part of every woman's wardrobe, as it not only adds to their physical appearance but also boosts their confidence.
The right lingerie can enhance a woman's figure, accentuate her curves and make her feel more feminine and sexy. It also serves practical purposes, such as providing support and comfort throughout the day. Proper fitting lingerie supports, lifts, and shapes in all the right places.
Without the right foundation, clothes can often fit poorly and not provide the desired look. To sum it up, lingerie is crucial to a woman's wardrobe as it impacts both her look and how she feels about herself.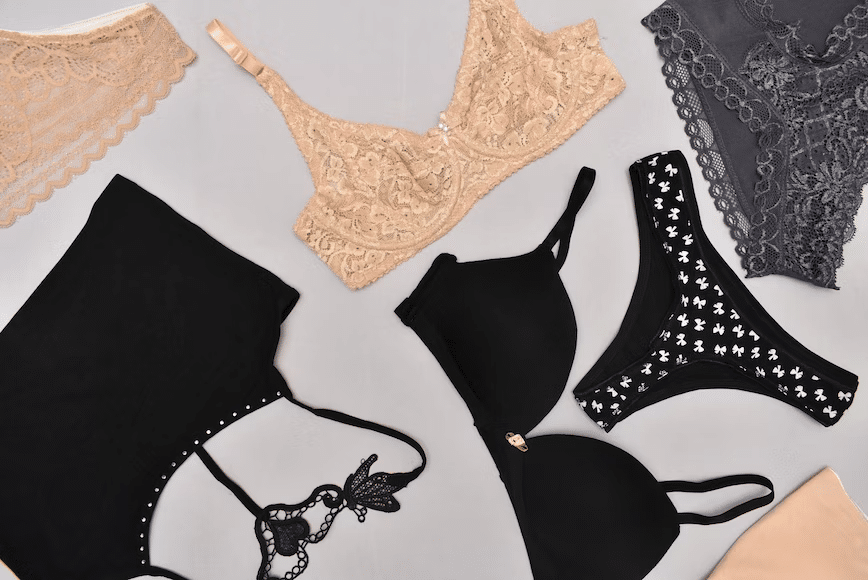 Top Trendy Pieces to Add to Your Wardrobe
Lingerie has always been an essential part of a woman's wardrobe. Choosing the right lingerie is crucial to complete the look.
From bold colors to delicate lace, there are a plethora of options available that can leave you spoilt for choice. If you're looking to add some spice to your wardrobe, here are the top trendy pieces that you should consider:
Basic Cotton Panties
Before you can build a lingerie wardrobe, it's important to start with the basics. Basic cotton panties are essential for everyday wear and provide necessary support without sacrificing comfort. In addition to being supportive, these panties come in a variety of styles, colors, and fabrics so you can find the perfect fit for your body type.
From bikini briefs to high-waisted briefs, basic cotton panties are an essential part of any lingerie wardrobe.
Lace Bras and Panties
Lace is the symbol of femininity and allure. Nothing quite compares to the feeling of slipping into a delicate lace bra and matching panties that hug your curves in all the right places.
The intricate lace designs add a touch of elegance and sophistication to any intimate ensemble, making you feel confident and beautiful.
Whether you're dressing up for a special occasion or just looking to spice up your daily wear, lace lingerie is the perfect choice.
Sheer Bodysuits
Sheer bodysuits are the ultimate statement piece that can add a touch of sexy to any outfit. These daring and revealing bodysuits are made from transparent fabrics, making them ideal for a night out or for creating a striking look for a special occasion.
Whether paired with high-waisted shorts or a flowy skirt, sheer bodysuits are versatile enough to suit any outfit and can be styled in a variety of ways. From daring cutout designs to delicate lace detailing, there is a sheer bodysuit to suit every style and taste.
These bold and empowering pieces are perfect for the confident and fashion-forward woman who isn't afraid to make a statement with her style.
Cut-out Lingerie Sets
Delicate, intricate, and tantalizing – those are just a few words that come to mind when describing cut-out lingerie sets.
These gorgeous lingerie sets feature strategically placed cutouts that reveal just enough skin to leave you feeling subtly sexy.
Perfect for a special occasion or simply to spice up your wardrobe, cut-out lingerie sets come in a variety of styles and designs that cater to every taste.
From bralettes with criss-cross detailing to high-waist briefs with daring cut-outs, the possibilities are endless.
Strappy Lingerie Sets
There is something incredibly alluring about a strappy lingerie set. With its delicate straps and intricate details, it's easy to feel like a goddess when you slip into one.
Whether you prefer a lacy, barely-there look or a more daring, bondage-inspired style, there is no denying the seductive power of a good strappy set.
Not only do these sets make a statement in the bedroom, but they also can boost your confidence and make you feel sexy in your skin.
Multi-Piece Lingerie Sets
Multi-piece lingerie sets are the epitome of elegance and allure. These sets typically include a bra, panty, garter belt, and sometimes even stockings.
Wearing a multi-piece lingerie set is not just about looking good for someone else, it's about feeling confident and sexy in your skin.
The variety of styles and designs available makes it easy to choose a set that suits your individual taste. Whether you prefer the delicate lace of a classic vintage set or the bold and edgy look of a modern set, they all share one thing in common – they make you feel empowered.
Cropped Lingerie Tops
Cropped lingerie tops are the all-lace, alluring little numbers that can be paired with anything in your wardrobe. From high-waisted jeans to midi skirts, these tops are perfect for a night out or even a casual day out.
Not only do they add a touch of femininity to your outfit, but they're also incredibly comfortable to wear. The cropped length allows for a flirty and playful look while still providing coverage.
Boyshorts
Are you tired of feeling uncomfortable in your workout gear? Look no further than Bodyshorts! These innovative shorts are designed with comfort and performance in mind, making them the perfect addition to any fitness routine.
The lightweight material allows for optimal breathability, while the snug yet flexible fit moves with your body for a complete range of motion.
Plus, the stylish design is sure to turn heads at the gym. Don't settle for uncomfortable and uninspiring workout gear – upgrade to Bodyshorts and experience the difference for yourself.
Satin Chemises
Something is alluring about slipping into a satin chemise. The way the smooth fabric glides over your skin, the way it shimmers and catches the light – it's the ultimate in seductive sleepwear.
Whether you're looking to add a touch of glamour to your nighttime routine or surprise a special someone with a little something extra, satin chemise is a perfect choice.
Choose from a variety of colors and styles, from classic black to playful pastels, and let the luxurious fabric transport you to a world of sweet dreams.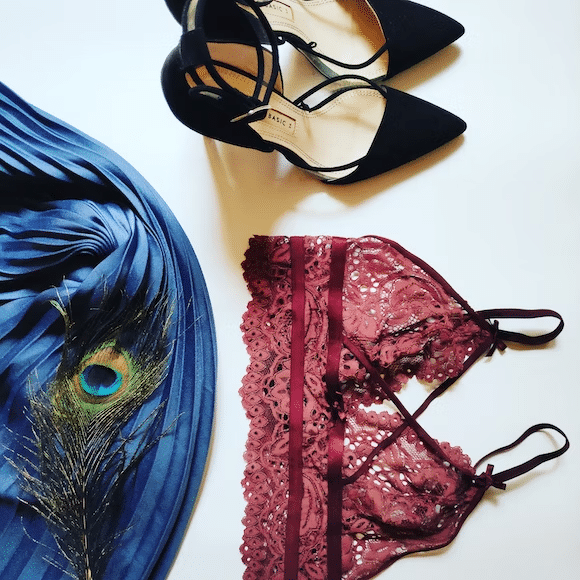 All in all, lingerie is a great way to spice up your wardrobe and add a pop of color and pizzazz. Everyone has a different style, body type, and budget – so it's important to choose the pieces that fit you well and make you feel sexy and confident.
When shopping for lingerie on a budget, look for sales or discount websites where you can find quality pieces for lower prices!