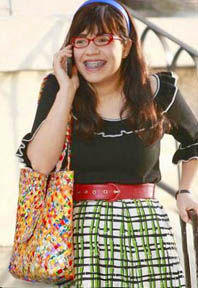 We all like to think we do our best for the environment; cans in one recycling bin, bottles in another, old clothes in – well, actually, I'll keep the clothes thanks. However as far as I'm aware, those pesky juice cartons have nowhere to go, except for the back of beyond, in… the RUBBISH BIN. Or so I thought.
Enter Rebagz, a brand that produces all of their stock from recycled cartons and rice sacks. I know, it doesn't sound very glamourous does it, but the stylists at Ugly Betty thought otherwise and I'm beginning to think they were on to something.
Half the Sky Designs launched it's Rebagz handbag line in July 2007 after company founder Marty Stevens-Heebner was searching for materials in the Phillipines for her handbag designs. When Stevens-Heebner found somewhere that was weaving leftover juice cartons, she was immediately inspired and felt it was the perfect fabric to create colourful and beautiful designs.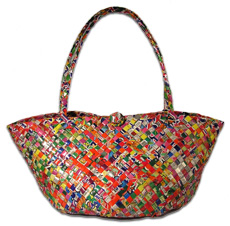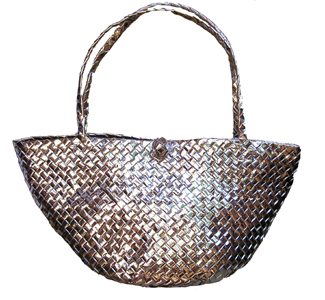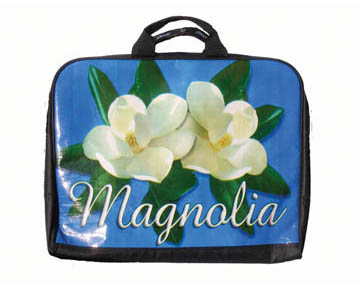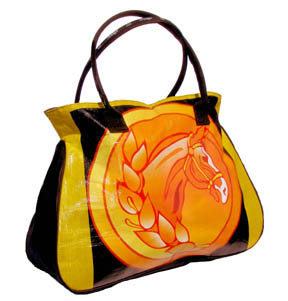 The Rebagz brand has grown tremendously over the passed year and now sells over 25 categories of bags, from the rice sack laptop carriers and the cozy coin purses, to the cosmetics bags and the business card holders. The wonder of the Rebagz brand does not stop there either, Half the Sky Designs have even gone ethical in their manufacturing; Rebagz designs are produced by a fair-trade certified women's cooperative in the Phillipines.
So, who's been spotted wearing these pretties? Brangelina (probably clutching the Bringing up Baby bag – they might have to buy another one if they have any more); Serena Williams (perhaps with the Sports pouch) and of course, Ugly Betty!
Unfortunately Rebagz do not currently ship from their website outside of the US, but you can get a few similar designs here from Rubbish Bags, available at Viva La Diva. I'm on to it already.
This post appeared first on MyFashionLife.com