Overdosed on turkey, trimmings, trifle and champers? well haven't we all. Its time to detox, re-hydrate, replenish and restore. Here we round up our top picks for a dose of beauty rehab.
Dr Zelens , Zelens Shiso Detox Infusion, £30, from www.spacenk.com and www.zelens.com
This Japanese tea infusion from skin science experts Zelens provides a powerful antioxidant to cleanse and detox your body. Incorporating the properties of the Japanese shiso leaf (a powerful antioxidant, anti,inflammatory and anti-allergen) results in a refreshing drink that combines elements of mint, basil, cinnamon and anise. Consume a cup as required!
Crabtree & Evelyn, Refreshing gel eye mask, £3.00, available at crabtree-evelyn.co.uk
Too many tots of tequila? Perfect for that morning- after ,the- night ,before. Pop in the freezer for 10 mins and apply over eyes to de- puff, by encouraging excess fluid to drain away from eye area & soothe that banging headache.
Darphin Instantly Radiant Hydrating and Brightening Eye Care, £30, available at House of Fraser
To combat grey, tired circles, a light- reflecting brightening stick is ideal. This "hydrating formula touch up stick" from Darphin is perfect for tackling signs of fatigue.
Dr LeWinn's Instant Radiance Booster, £25, available at Boots
Great for thirsty skin, use this instantly hydrating, brightening formula as a quick fix application, or apply generously for 10-15 minutes for deep down moisture replenishment to calm blotchy, partied out skin.
Estee Lauder, anti-aging brightening cream, £39.15 available at www.esteelauder.co.uk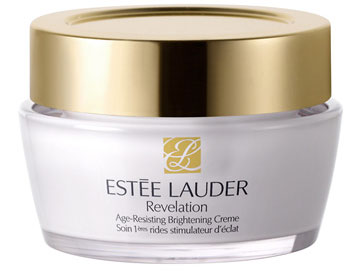 The rich consistency of the cream is great for replenishing lost moisture in the skin caused from dehydration plus it really does instantly brighten skin-tone and even out the complexion!
Vital Eyes, moisturiser, £2.93, available at Boots
Nothing can make you look worse for wear than red, dry eyes. Apply a couple of drops to instantly whiten and replenish tired eyes, and to fool everyone that you've had your recommended 8 hours!
Champneys, Crackling foot reviver gel, £3.00, available at Champneys.com
Use this instantly cooling spray to de-puff and refresh tired tootsies with mint essence and chamomile to give them some much needed TLC.
This post appeared first on MyFashionLife.com