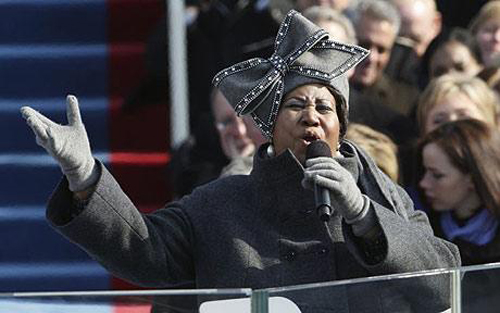 You might have thought Michelle Obama was the belle of the ball, or that Rhianna and Beyonce stole the show in their delicious gowns, or even that it was the little Obama's looking cute as buttons that the public would want to copy. But oh no, it would seem the woman to cause the most hype was Aretha Franklin.
The iconic singer performed at the Inauguration ceremony wearing an outfit of tonal greys and pearl earrings. But it was her statement hat that has been causing quite a fashion stir. The felt cloche hat with a large bow encrusted with Swarovski crystals has led to a massive demand for copies.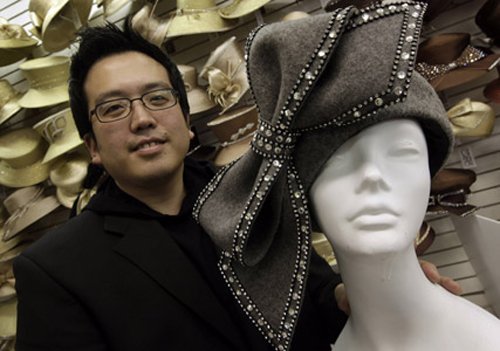 The hat was made by Luke Song, who custom-made the design especially for Aretha. Based in Detroit, Song has been making hats for Aretha for the last 20 years.
But since the ceremony, Song has received floods of requests for the same hat. Unfortunately the hat was solely made for Aretha, however Song has decided to create an alternate hat with ribbon detailing. This version costs $179 (£129). Customers have apparently been snapping up the consumer friendly version. Who can really resist a crystal encrusted bow?
[images]
This post appeared first on MyFashionLife.com