go to link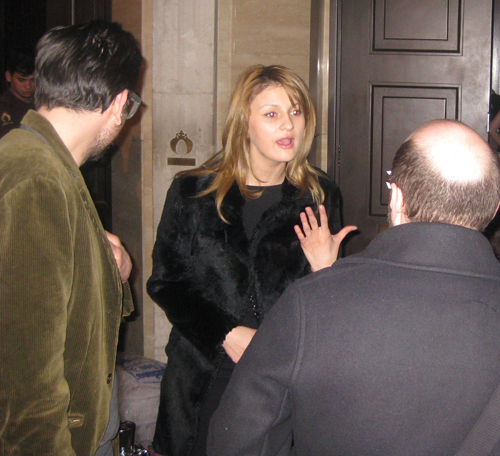 click What: Qasimi after-party
see url Help Me Understand My Essay Question Where: The Cuckoo Club
go to link watch Why: Sadly I can't tell you why you should have been at the Qasimi after-party because despite having an invitation, my friends and I were still denied entry. "The venue must have been packed you're thinking. No, it was hardly even full. The reason we were given for being denied entry was because it was one entry per invitation. This was after 5 people had been allowed entry on one invitation, three people had been allowed entry on one invitation and after them two people had been allowed entry on one invitation. When it came to my friends and I, the rope was put back up and we were asked to wait.
After 10mins we were told firmly by the girl on the door (let's call her "Girl on the door", that's her pictured above) that it was one invitation per person. When I asked why 5 people had just been let in on just one ticket she said, "they were part of the Royal opera….. at this point I interrupted and asked if it'd be o.k to get approval from at least one of the girls from the big group from Blow PR (they manage Qasimi's pr) who had been let in while we had still been waiting, "Girl on the door" said this would be fine and let me in.
While I was inside, "Girl on the door" let in everyone behind us in the queue, that's right…two people on one invitation were allowed entry. When my friend questioned the sudden rule change she quickly responded, "Look, I'm not discriminating here (o.k. let me add here that I am black and I came with three black friends and at this point none of us had brought up the issue of race, which begged us to question why she did).
Meanwhile, downstairs in the club I found a rep from Blow PR who was very kind and explained that Blow PR didn't organise this party but I should take her card and give it to the girl on the door and explain that she said it would be fine for my friends to join the party. This however was not fine for "Girl on the door" who said she had to speak to the rep from Blow PR directly.
"But she gave me her card, surely this should help and you said if I got Blow PR's approval it'd be o.k. I replied, shocked that she just wasn't willing to help at all.
"No she said, "I didn't say that and I need to speak to her directly.
At this point I was so mentally exhausted and I'd been downstairs and seen that the party was really not at all that great, that I decided it just wasn't worth it.
It's fashion week, I came to work and get content for the site, but it just wasn't worth the stress. I rarely if ever put certain situations down to discrimination and there were a handful of black people in the club, but I'm curious as to why even though we were polite, waited patiently and we did everything she asked,
a) She changed the entry rules when it came to us
Creating Custom Views For Android Pdf b) She changed the rules again for everyone behind us
c) She wasn't even willing to accept the approval from Blow PR when I gave her the card or even go downstairs to speak to the rep from Blow PR.
A friend of mine, who was understandably distressed by the situation, took a picture of the front of the club for this post. This is "Girl on the door" with the Blow PR card in her hand.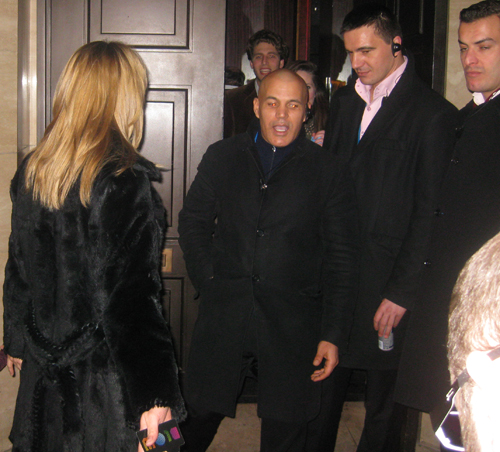 When the camera came out the bouncer who had earlier assured "Girl on the door" that he wouldn't let us in, cowardly ran into the club, leaving "Girl on the door", to handle the situation. How did she deal with it? She said to my friend, "Get over it love, you're not on the guest list!
go here This post appeared first on MyFashionLife.com