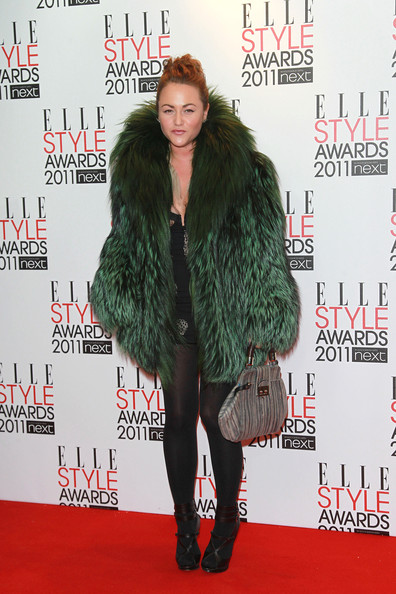 Jaime Winstone arrived on the red carpet of the Elle Style Awards with a look reminiscent of a a 90s hip hop star (anyone else remember Diddy in those huge fur coats?). 
She's known for her edgy, grungy style but this is all a bit too much for us – the opaques and heels show off her legs perfectly but the balance is thrown off by the grey handbag and ginormous peacock-green coat. Still, we bet she was a lot warmer than the other scantily-clad attendees.
We want to know what you think of Ms. Winstone's look – cast your vote in our poll to have your say!

Loading ...
Tags: Elle Style Awards 2011 jaime winstone worst-dressed