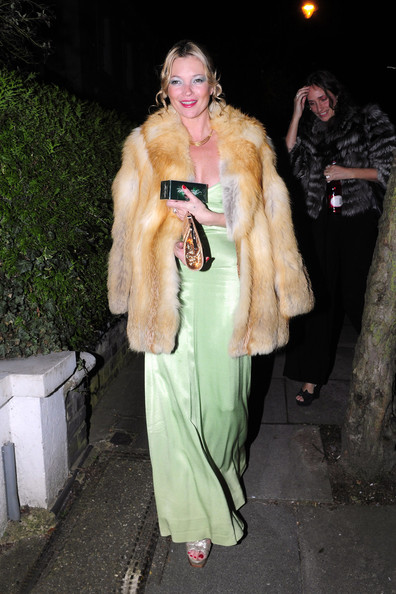 It takes a rare occassion to see Mossy out after hours these days (fiancee Jamie Hince seems to have tamed her partying ways a bit) but it's even more unusual to see her stepping out looking less than fabulous.
This weekend the super attended a dinner party in North London wearing a floor-length mint green gown and vintage fur coat, but the unflattering tight satin, the silver shoes and the mismatched fur combined to make one of most disappointing outfits to date.
And don't get us started on the hair and make-up. Matching your eyeshadow to your dress shouldn't be done after primary school. An example, ladies, of vintage glam gone gone. Who are you and what have you done with Kate Moss?
Of course, we want to know your thoughts. What do you think of Mossy's look: is it mint or a total miss?

Loading ...
Tags: Fashion Police Kate-Moss What were you thinking?