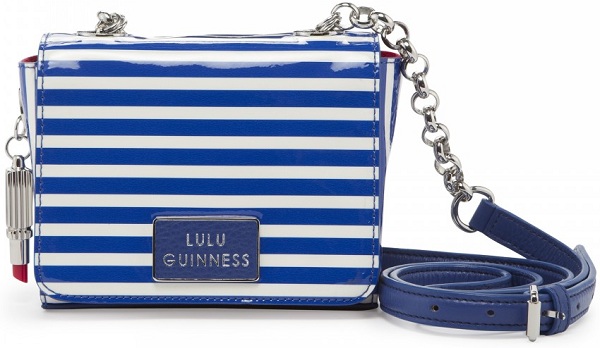 Does the onset of summer bring out your inner sailor? Well, we're not expecting you to take to the controls at the next boat party you attend, but letting your sartorial side dip into this fun trend is always refreshing.
But how does one go about a sailor trend-on-trial, without resorting to embarrassing, Popeye-inspired androgynous ensembles? The answer is stripes; Coco Chanel's famed fashion delivery, spring/summer 2013's biggest trend story, and one of the easiest ways to unleash the sailor(ess) within, without donning a cheesy sailor hat and anything doused in anchor prints!
Literal references are best kept for fancy dress parties, but if you want to add a touch of everyday sailor-style to your wardrobe then inspired separates are your best bet. Think more Audrey Hepburn-esque maritime maven, than sea sickeningly sailor.
Want to take the fashion forward route? Slip into the best pair of striped jeans you can find. Or maybe your approach to trend testing is a little more subtle, in which case a simple Breton stripe top or stripe-printed heel may do the job.
Shop our top striped picks below, and don't forget to check out our style tip on the best way to make stripes work for you.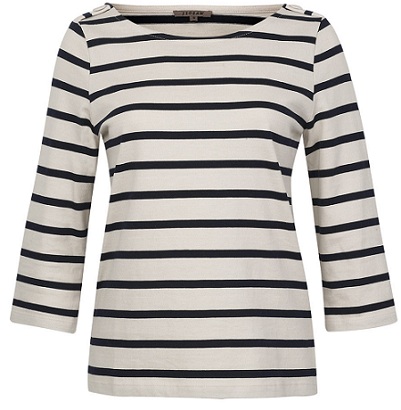 Breton stripe top, £36, Jigsaw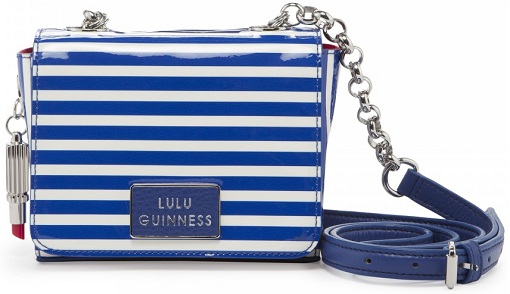 Lulu Guinness Verity striped shoulder bag, £265, Selfridges

Acne Liz stripe-print trouser, £230, Matches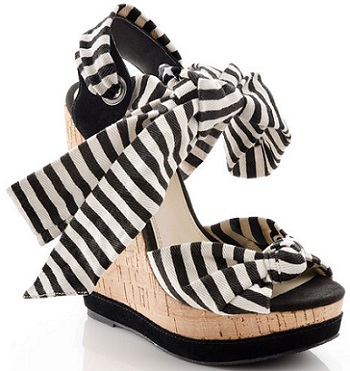 Kimberley monochrome striped fabric tie wedge, £45, Stylistpick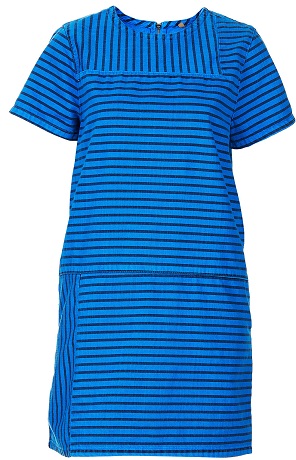 Mono stripe panel denim dress, £40, Topshop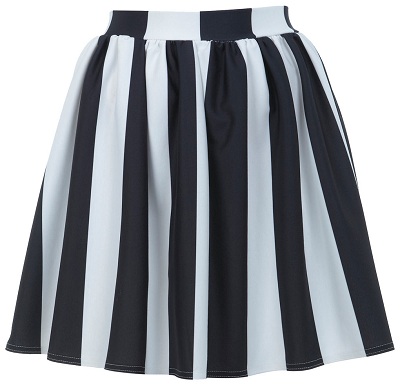 Stripe ponti skater skirt, £28, Miss Selfridge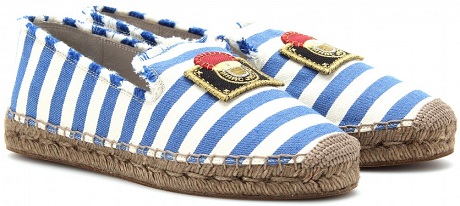 Marc Jacobs striped raffia espadrilles, £225, My Theresa
Style tip: If you're not too keen on a stripe-out, then opt for a neutral ensemble, punctuated with one statement striped item. It's the perfect print style for your holiday wardrobe – especially if you avoid florals – and a classic striped dress or Breton top will work for any season. If you're lucky enough to have Kim K-esque cruves, opting for a thicker stripe will give a flattering look (especially with horizontal stripes), or if you have a petite build, then going for narrower stripes will ensure your small frame isn't swallowed up.