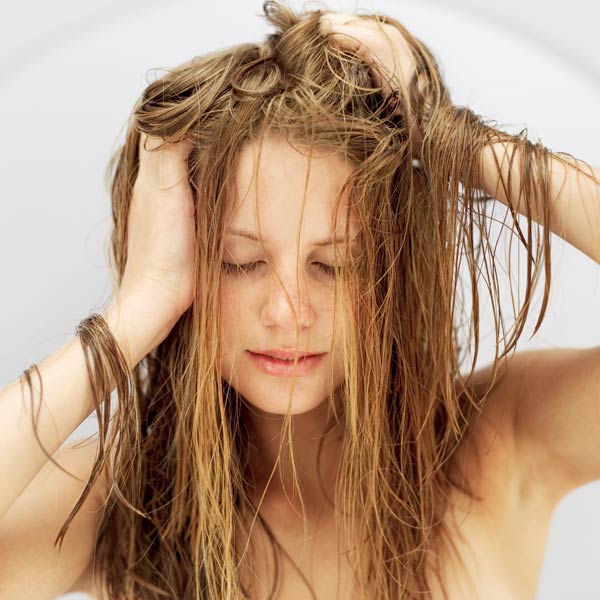 Nothing can be more vexing than the conundrum of having a scalp that is itchy and dry with flakes, while your hair is oily. For many people it feels almost like the oils that should be in their skin keep going entirely into their hair and leaving the scalp in quite the predicament. Treating the problem though is not really as simple as heading down the shampoo aisle at your local store.
Start With a Closer Look
Before you try to treat oily hair, especially if there are flakes and dryness, you need to really examine the entire issue. The flaking, or dandruff, is being caused by something. Are there any other signs, such as redness or irritation? Often times when you hear about a head that has oily hair but the scalp itself seems dry and flaky, you find out you are dealing with seborrheic dermatitis. The best way to find out what is going on with your scalp is to visit your doctor or a dermatologist to get a clear diagnosis. While some people are reluctant to visit the doctor to begin with, the good news is that there are several over the counter products that can successfully treat the problems that cause both a dry scalp and oily hair.
What To Look For At The Store
If you were able to get a proper scalp analysis from a doctor, then you would know exactly what to go for. However, if you are not able to start there, then you need be prepared for the trial and error game. The first priority in treating this problem is treating the scalp, which unlike other parts of your body, you cannot simply put lotion on to help with moisture problems. The dandruff needs to be treated first, then the oiliness. There are many options for treatment over the counter, look at the active ingredients to determine if they are able to treat dandruff. Common anti-dandruff ingredients you will find are; coal tar, ketoconazole, salicylic acid, selenium sulfide, and zinc pyrithione. At times you may also find herbal shampoos that use ingredients such as pine oil, neem oil, or tea tree oil to treat dandruff. You may even find shampoos that use a combination of ingredients.
How to Choose A Treatment
Finding a dandruff treatment that is also formulated to help with oily hair can be a very convenient and helpful option. There are several brands out there, including names like Neutrogena and Head and Shoulders, that are well known for offering products with these benefits. However, it also very common to use a dandruff treating shampoo in tandem with a clarifying conditioner to help address the oiliness. When it comes to what will work best for you, it often takes a bit of trial and error. Sometimes it even takes a complex routine, where you use a different set of products on a weekly basis. There are a lot of possibilities for treating this tricky condition and it is interesting to hear what you have to say. Please leave a comment below with your suggested routine, or what product(s) you've found that could treat oily hair and dandruff at the same time.
Maja Tisma is the co-founder and editor of ShampooTruth.com blog. She works as a professional graphic designer and blogger, but she has a big passion for beauty & health. Over the recent past, she has contributed several articles about healthy lifestyle, diets, eating, fitness, and beauty on various blogs.
This post appeared first on MyFashionLife.com