Last Updated on 13th June 2013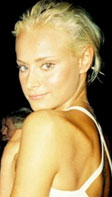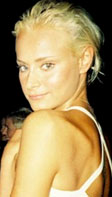 Name: Kalita Al Swaidi
Label: Kalita
Began: With Kalita making lingerie while studying English Literature in her final year at Edinburgh university.
All about: Creating exclusive, handcrafted "objects of desire
How demanding have you found it establishing Kalita since you graduated and has the experience been what you expected?
Establishing the Kalita label has been the most exciting (and exhausting) venture I have ever embarked on… I am constantly challenged.
It was a twist of fate that threw me into this business, I can't tell you my expectations as I never really had any. I wanted to be a ballerina as a child – if you had told me at age 12 that at age 20 I would be designing lingerie I would not have believed you. I have a lot to thank fate for , I am one of the lucky few who actually looks forward to coming to work. Having been born with flat feet and natural clumsiness I don't think I would be able to say the same as a ballerina!