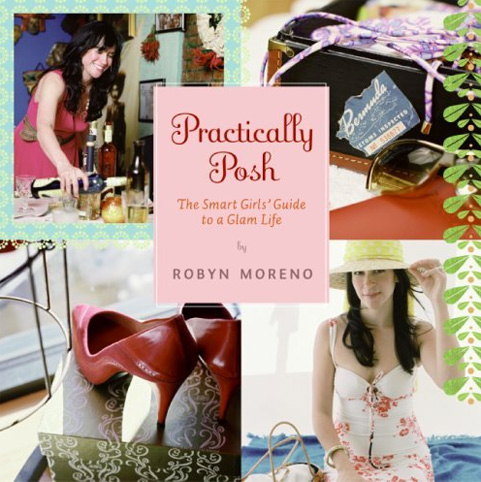 We're exposed to the world of wealthy celebrities every day, splashing their money around like it grows on trees. They make having children, throwing parties and looking fabulous seem very easy, but we seem to forget that they have a gaggle of helpers on hand to make looking posh easier than it actually is. Enter the new book of the moment by writer Robyn Moreno called 'Practically Posh'. It's the every day girls guide to living that glamorous life , without the hefty bank balance.
So, how do you get that posh attitude to every day life? Robyn has given us some great simple tips and hints on how to 'poshify' (I hope this words catches on) everything from shopping and cooking, to careers and beauty. It's about working with what you have, and then working what you have.
Here are a few highlights from the book:
On make-up – Robyn lists some great drugstore purchases that work as well as any other more expensive product. Try Cutex nail polish remover, baby powder, and Vaseline instead of the more pricey alternatives.
On being a posh hostess – Robyn also provides three great ideas for themed parties. My favourite is the 'Summer Tapas' idea of serving your guests hot and cold snacks along with some tasty sangria , I'll definitely try it at my next get together.
On wining and dining , How to you spot a good wine under a tenner? Robyn will tell you how.
All in all this is a very entertaining book and is a must-have for any budget babe. It really shows that you don't have to have Victoria Beckham's gold card in order to look and feel fabulous every single day!