Last Updated on 19th October 2013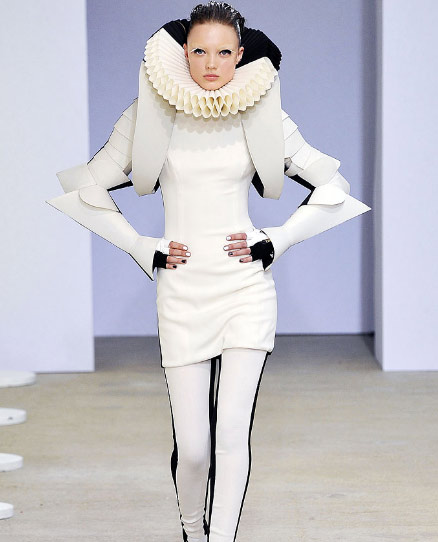 So we're now on the last leg of fashion month and the fash pack are in Paris. Pugh kicked off the week on Saturday with his debut in Paris and I'm still in awe of his genius. With the impending recession and doom and gloom us ladies need strong clothing to evoke the warrior in us needed to battle off the credit crunch demons…and Pugh's collection is perfect for the job.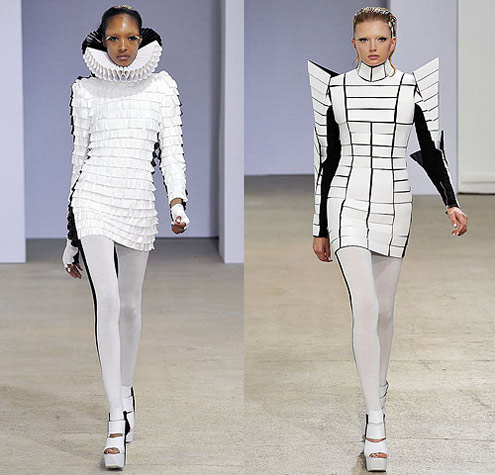 Some serious power dressing took place on the catwalk with armoured suits, slashed fitted dresses, gigantic collars, strong shapes and sharp shoulders. Pugh's previous collections have always seemed uncomfortable to wear, but for Spring Summer 09 he's managed to strike the perfect balance between avant garde and wearability.
These are exciting times for Pugh. One of the luckier designers of our generation, he's been allowed to swim in his creativity without succumbing to the pressures of commercialism.
[Images]