Last Updated on 3rd October 2008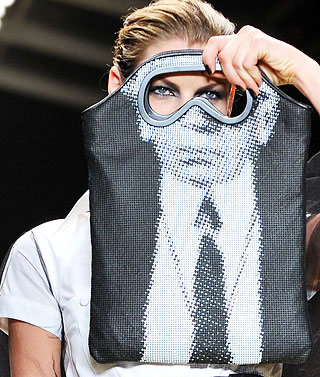 The icon that is Karl Lagerfeld has created what will be one of the most sought after bags next season, and he didn't even have to try that hard.
It's a simple bag with a print of Lagerfeld sans his eyes. Sounds like nothing special right? Wrong. Angela Lindvall demonstrated the appeal of this clever bag as she walked the runway peering through the handles thus instantly making it a hit.
Mark our words girls and boys, fashionistas will be falling over themselves for this bag. Any guesses on how much we'll have to shell out for it?