Last Updated on 19th October 2013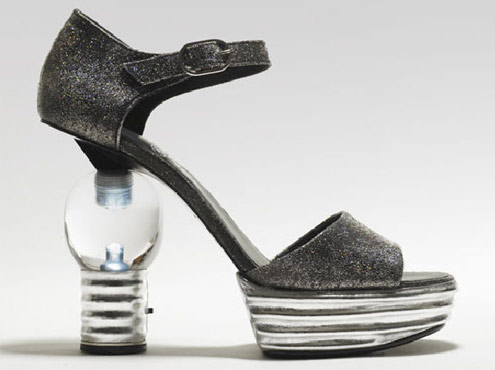 Shoes have been stealing the spotlight for a while but now they're literally lighting up the runway. These goat skin sandals equipped with a light bulb heel made their debut on the runway at Chanel's pre-fall 08 presentation.
The bulb isn't just for design purposes only…it actually works. Crazy or fashion forward? We're thinking…"inventive". And at $2200 a pop we're hoping the bulb has a LONG life!
[Source]