Last Updated on 19th October 2013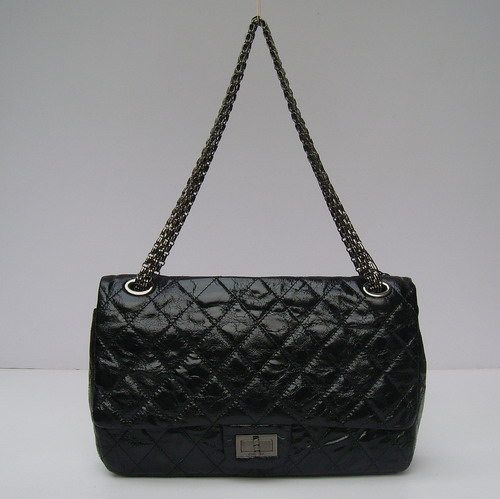 It has been said many a time before by handbag lovers and collectors internationally, and I am not going to hesitate in voicing it once more: I love the Chanel 2.55. There, I said it. I have littered the world wide web with my – perhaps unhealthy – proclamation of handbag love.
The Chanel 2.55 however, (at the risk of sounding a tad obsessed) is more than just a bag. It is the bag. Introduced in February 1955 (hence the name), the 2.55 was designed by Coco Chanel to accomodate her personal champagne sipping needs. How is one supposed to both greet guests and hold a flute with a clutch bag afterall? So Chanel introduced the strap.
Oh, how I adore the chain strap. Apart from the fascinating history behind the entire detailing of the bag and of course, Coco Chanel herself, the chain is for me the most striking and classic feature of the bag. While the sophisticated chain strap is continually adopted and altered by other designers (perhaps now more than ever since Karl Lagerfeld reissued exact replicas of Chanel's 2.55 in 2005), the metal shoulder strap will always signify the revolutionary fashion concepts introduced by a truly legendary woman.
Along with designers such as Giorgio Armani (who have produced a delicious emerald crocodile-skin and metal-strapped evening bag) and Paul and Joe, the high street is awash with Chanel type straps.
Similarly, any vintage store is likely to carry an array of 80s chain shoulder bags, reflecting Lagerfeld's takeover of the company in 1983, around a decade after the death of Chanel herself. However, nothing will quite fill that 2.55-shaped gap in my handbag wardrobe, and I will hanker after it for some time to come… when no doubt, the design will still be at the height of fashion.