Last Updated on 19th October 2013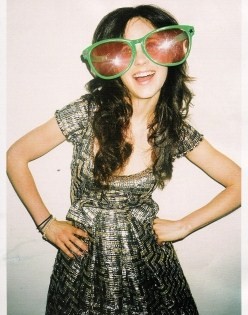 Moonlighting between her acting roles (The Happening, Almost Famous, The Good Girl) and musical projects (She and Him, If All the Stars Were Pretty Babies), Zooey ain't just a pretty face.  Be prepared to see a lot more of this lovely lady when she hits our screens as Janis Joplin in The Gospel According to Janis.
Instantly recognisable thanks to her raven locks and ruby lips, Zooey looks like a modern day Snow White.  With a penchant for vintage prom dresses, bubble skirts, sixties shifts and Dorothy shoes, she exudes ladylike style.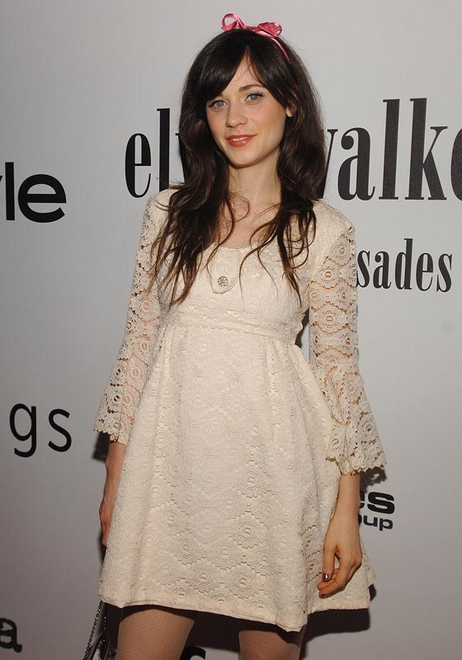 Achingly hip, Zooey is a lesson in personal style.  Her hair is key to her look and she often finishes an outfit off with a bow or blossom in her mane (above). 
She knows what works for her and her baby blues and takes every opportunity to emphasise them with aqua hues (below).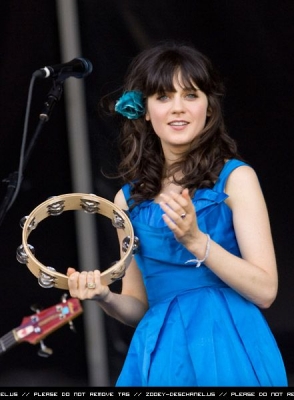 Detail and accessories are key as she shows with this effortless outfit worn around Sundance (below).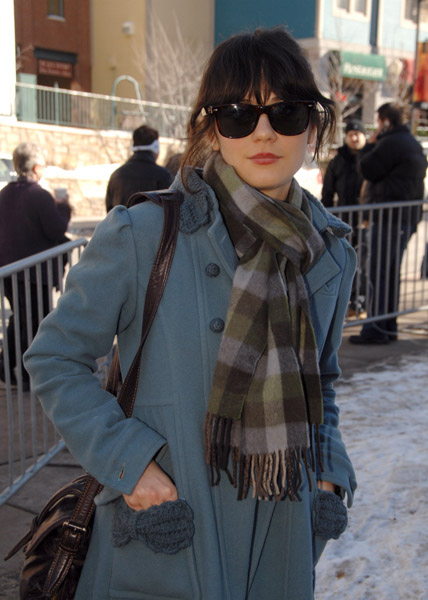 Vintage pieces soften Zooey's look and help make it her own.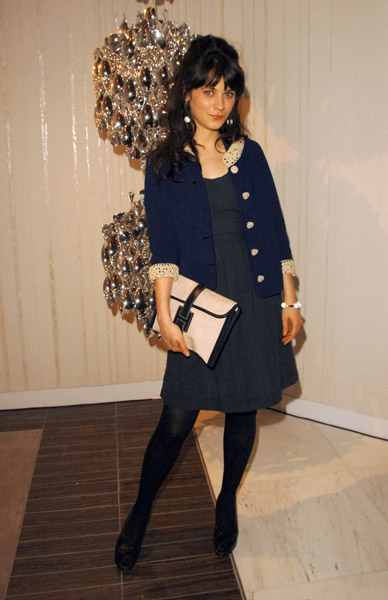 This girl has fashionable friends in all the right places – Erin Fetherston (below) and Marc Jacobs are just two of this style icon's fans, and if she keeps on going at this rate she can expect many, many more.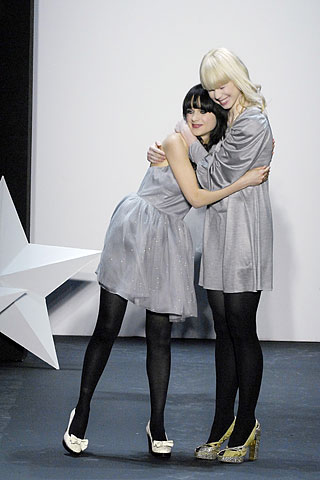 Pictures: Zooey Deschanel Web, Yahoo Images