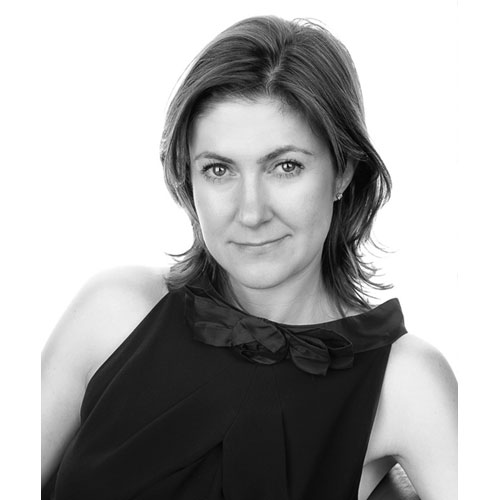 If anyone knows about the ups and downs of working in online media it's editor of Vogue.com, Dolly Jones. Under her direction she's literally turned the site into fashion heaven – packed with videos and podcasts to keep us occupied…oh and enough street-chic to keep us inspired too! Always on the go, Dolly took a five-minute break to talk to us about fashion week, H&M collaborations, and British fashion.
You've worked at Vogue.com for over nine years now, what's the biggest change you've witnessed in online publishing since you first started?
That people want us to feature them. When I started it was quite a challenge to persuade designers and models that they wanted to be associated with a phenomenon they didn't understand – the internet was associated with internet geeks and porn addicts and not fashionable at all.
What does a normal day for you consist of?
Every day is different. It's a luxury if I get to sit at my desk and get through my emails, I receive hundreds every day. I work with a brilliant editorial team these days and I love seeing all the ideas we come up with coming to fruition, whether it's a film on VogueTV, a gallery of the seasonal trends from A to Z or an exclusive interview in the Daily News. I work with the commercial team to try to bring exciting and innovative clients onto the site and travel to Paris and Milan to cover the fashion shows as well as liaising with the magazine team to ensure our brand is where they want it to be. It's a constant hamster wheel of meeting all the most exciting people in fashion to ensure we are on the pulse of what's happening within the industry, both with the established global businesses and the new emerging talent. Every day brings new challenges and I'm learning all the time.
Which designers in NY, London, Milan and Paris stood out for you this show season?
London Fashion Week was particularly energetic and optimistic this season, which was really nice to see as it gets such bad press in terms of its international standing sometimes. Richard Nicoll's collection was particularly strong and it's really good to see someone who has worked so hard take his business to the next level. In Paris it has to be Lanvin – it always makes me feel all loved up, and in Milan I'll have to be unoriginal and join the rest of the fashion world in noting Jil Sander as my favourite show. It was really poetic and had quite an effect on the audience, we all walked out almost in silence. And of course there is always McQueen and Galliano – queuing up for their shows always feels really exciting, like a World Cup final or something (not that I've ever found myself at a World Cup final).
What makes British Fashion so special?
There is an energy, an enthusiasm to explore new ideas and to celebrate originality. Among the new, younger designers, there is a team atmosphere, as if they're all clubbing together to bring their unique ideas to fruition and make beautiful clothes that will continue to highlight London as the birthplace of fashion's most exciting stories. It is the most raw of the fashion capitals, and it's a thrill to know that these people will so often have such big futures. We have the best fashion colleges in the world in London and they have produced some of the best known names in the industry. It's special because they're likely to continue doing that.
Do you read fashion blogs? If so which blogs do you read?
I read our blogs on Vogue.com, of course – Paul Smith, Erin O'Connor, Lara Bohinc (though she's having a break as she's just had a baby), Rupert Sanderson, our brilliant restaurant critic Boo Murphy and Emily Zak from Vogue magazine. I read the Shopaholic blog on Stylefinder.com too of course – that and the Vogue.com Daily News just about have it all covered.
Viktor and Rolf showed their collection via their website this season. What's your preference watching shows online or at the runway?
The runway, easily. The images and videos on Vogue.com act as a fantastic reference but nothing beats seeing the clothes in real life – and often the designers are as imaginative with their set, their music and the hair and make-up as they are with their clothes so each show is a real experience.
Which designer would you like to see H&M collaborate with next year?
A new London designer to boost them on to the international stage and help them fund their business. If they turn out to be the next McQueen or Galliano, their H&M collection would be pretty valuable in the future.
What item of clothing will you be wearing religiously this autumn/winter?
I bought myself a Diane Von Furstenberg tweed and lace dress for the shows which I love. And I treated myself to a pair of McQueen tortoiseshell heels to celebrate vogue.com's nomination for BSME Website of the Year. And a black silk dress printed with pearls by Marchesa that I also love. This could be quite a long list…
What's your obsession? Shoes or bags?
Shoes and bags.
What's on your iPod?
I have to confess I ask my far-more-fashionable little sister to fill it with her music. I never seem to find time to do it myself and I know I can rely on her. This morning on the way to work I listened to Leonard Cohen but it was a bit miserable so I changed to Barber's Adagio for Strings. Not very original of me but it always makes me daydream.
Finally what's the best piece of advice you've been given?
My mother always says that if a job is worth doing, it's worth doing well. And my father told me to take up every opportunity that comes my way. I try to remember both those every day.