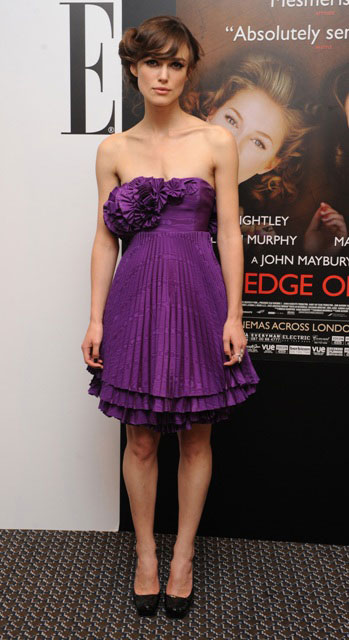 The Colour Purple: regal, luxurious, jewel toned, and this season's hottest hue.  Prince must be partying like it's 1999! Purple is everywhere this winter, predominantly on the red carpet as celebrities have swapped their LBD for a little purple dress. Worn with black and gold accessories, it's the perfect option for a Christmas party and widely available on the high street. 
Reiss and Jigsaw have the biggest selection and I particularly love their purple coats.  If you're not sure you can handle that much colour, add drama to black with purple patent platforms, a wool beret, or satin gloves.

Celebrities such as Blake Lively, Natalie Portman, and Emmy Rossum love purple's pulling power, while Carla Bruni and Michelle Obama rely on its royal, classy connotations.  Add something extra to your own wardrobe with these purple classics: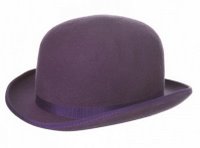 Mischa Barton is the latest to be seen sporting the classic bowler hat.  Update your look with this natty aubergine number.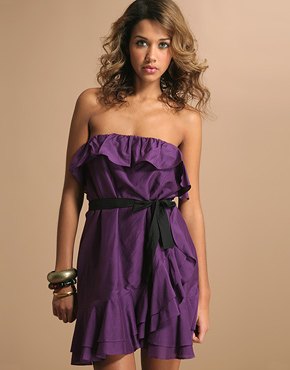 Natalie Portman's purple Lanvin has been interpreted to near-perfection with this considerably cheaper option available at asos.com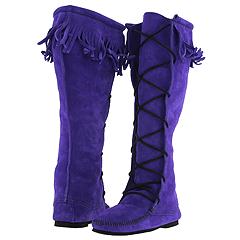 Moccassins are huge for AW08.  Channel your inner Serena Van der Woodsen with these knee high beauties.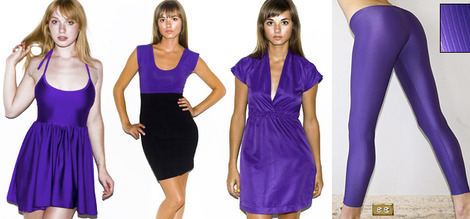 For casual classics, make a one-stop shop at American Apparel, full to the brim with purple hoodies, dresses and leggings.
Need further convincing?  Listen to Gogol Bordello's Start Wearing Purple!