Last Updated on 20th October 2013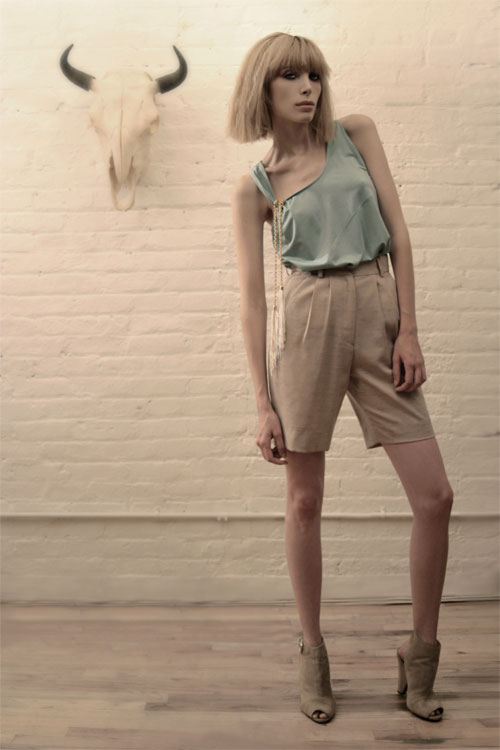 Every once in a while a debut collection comes along which is fresh, original and has that elusive 'up-and-coming' feel to it. With this in mind behold the S/S09 collection from brand-spanking new label: Alex and Eli, who if their debut is anything to go by can safely be forecast as big fashion news in the not-so-distant future.
The creative minds behind the label, designers; Anna Zeman and Aja Singer draw from their experiences of working with fashion greats such as Zac Posen, Carolina Herrera and Rodarte as well as pursuing what they cite as an 'obsession' with the 'perfect fit.' This is all oh-so evident when considering their stunning debut.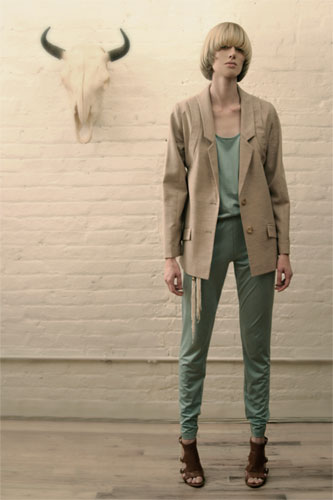 Mostly made up of beautifully tailored pieces, the collection centres on creating strong silhouettes, over-sized waistcoats and blazers draw on iconic masculine shapes yet the designs exude an unmistakeable feminine elegance. This is contributed to by the soft and clean colour palette; natural tones in beige and cream are punctuated with splashes of mint green instilling the collection with a freshness perfect for spring. Sumptuous slouchy fabrics are teamed with more structured pieces to great effect and interesting design features such as centred seams, low backs and tasselled ties inject originality and function as feminine touches which juxtapose playfully with the masculine shapes.
It is definitely worth keeping a fashion savvy eye on Alex and Eli.