Last Updated on 5th November 2008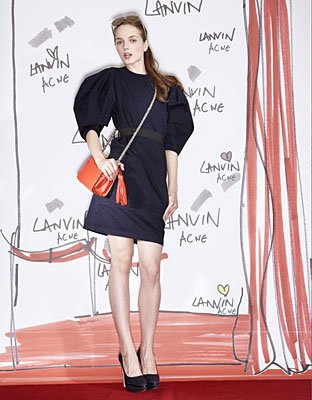 Red carpet favourite Lanvin has teamed up with Acne jeans to bring couture denim to the world. The collection consists of 28 pieces and carries everything from peg leg jeans, to billowing bell sleeve denim dresses, and a fab denim mac.
The prices are a little more affordable than catwalk Lanvin and the line is entirely wearable plus there's no dry cleaning involved!
I'm personally holding out for the strapless dress and blazer, the dress will look great with knitwear in the winter and wedges in the summer. The blazer is definitely seasonless; it's got an on trend preppy look that will really compliment this season's tartan looks.
The collection is due to hit stores this month, you can also register on the waiting list online to receive alerts when it goes live and all the items will be available on the Acne website