Last Updated on 5th November 2008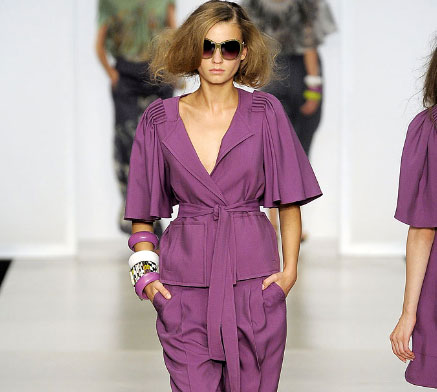 Jaeger has been growing in popularity since it made its comeback to the British catwalk and now the brand has taken on Central Saint Martins graduate Stuart Stockdale to push the label further.
Stockdale has previously worked his magic at Romeo Gigli in Milan, J Crew in New York, Pringle in London, Holliday & Brown in Italy and Jean-Paul Gaultier in Paris.
Speaking about the new addition to their team Belinda Earl, Jaeger's Group Chief Executive, said,
"Stuart Stockdale has joined us to continue to build on Jaeger's current resurgence as a highly successful design house and repositioning as a luxury, global brand. Stuart's broad international experience in both design and wholesale will be invaluable in our drive for worldwide expansion and new product development."
We can't wait to see what Stockdale has in store for us next season!
[Image]