Last Updated on 20th October 2013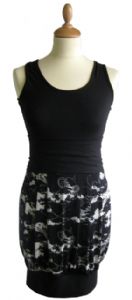 If you are a closet fan of BBC2's Dragons Den you might just recognise the work of up and coming label; Neurotica. Since dragon, Peter Jones (showing an unlikely fashion savvy eye) invested in founder and creator Victoria McGrane the label has gone from strength to strength picked up by various stockists including the mighty Topshop.
The collections to date are made up of beautiful hand printed pieces made with acute attention to detail. Cloud prints as well sketchy hand drawings adorn cute prom and puff ball dresses as well as simple vests and boyfriend tee's. The designs are feminine but with a grungy edge , think Alexa and Daisy etc. If you're a fan of wearing prints Neurotica may well become your new best friend, even the leggings are decorated with the McGrane's trademark 'cloudbusting' pattern.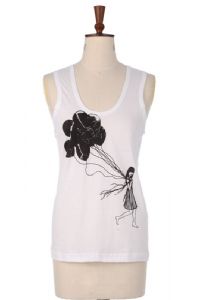 Even better news; the label is credit-crunch friendly, hurrah! Most items come in at under £50 so the little treasures can be added to the xmas list guilt free, the cloud print ankle socks make a particularly good stocking-filler. Visit the online store at: thisisneurotica.co.uk