Last Updated on 19th October 2013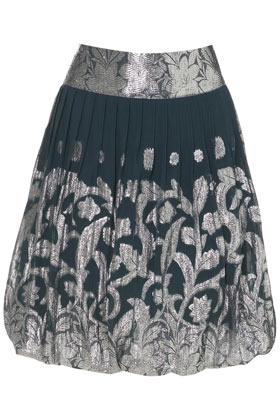 At once daring and classic, jacquard, or brocade if you prefer, is the sophisticated girl's choice for evening wear this winter. There's something just so very classy about it. No other fabric has such a depth of texture and colour. It says class, it says taste and above all it says quality. More than that though, its unique characters and mix of woven threads means it's always interesting and edgy.
Jacquard has loomed large on the catwalks for decades. And with a lot of sifting and even more good luck you may still be able to dig out some spectacular skirts and shift dresses from brocade boom time eras the fifties and sixties. Or , of course, you could cut out the hard work and go straight to the high street.
How to wear it? Accessorize with big smoky eyes, sleek pulled back hair and your best pout.