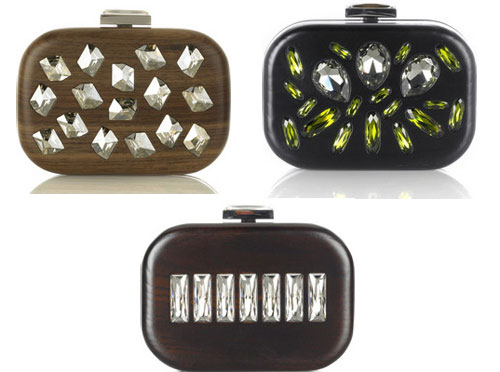 It's always hard to let go of certain trends, the oversized clutch being a classic example. Who knew a clutch could carry a ton of make up whilst somehow having a miraculous slimming effect? However, if the S/S09 catwalks are anything to go by it could be time to embrace a new trend – the box clutch.
Models for Lanvin, Stella McCartney and Missoni all sauntered down the catwalk grasping beautiful box clutches and Devi Kroell's box clutches (pictured above) are renowned masterpieces!
However if Kroell's gems are a tad over your budget there are some great versions on the high street too. My pick of the best are the Oasis 'snake' box clutch which is a steal at £30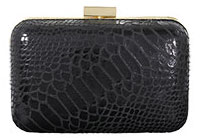 and the even more bargainous are the 'multi snake' (£15)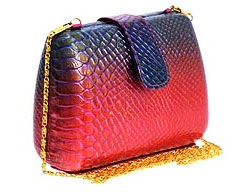 and 'oval diamante' versions at ASOS, (£25).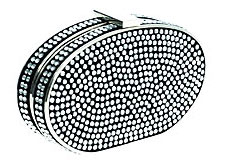 So, I know the box clutch may not be as practical as your reliable oversized one, but they sure look good, and since when has fashion been about being practical anyway?