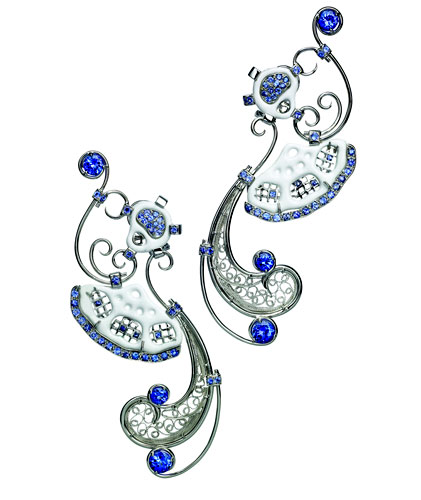 One to watch in the world of jewellery design; up and coming label Leblas tick all the right boxes. The beautiful designs by Spanish-born designer Arabel Lebrusan strike that impeccable balance between traditional elegance and creative innovation.
The collection of rings, bangles, bracelets, earrings and fine necklaces all boast delicate and detailed designs with precious stones adorning luxurious 18 carat recycled gold and sterling silver.
The award winning Central St Martins graduate draws on centuries of Spanish handicraft traditions employing the expertise of "oribes master craftsmen in order to endow her contemporary designs with a time old elegance and quality. The Leblas philosophy that neither design nor quality need be sacrificed is evident in each piece.
High points include the to-die-for gold sequin ring and the award winning tanzanite earrings and if that isn't enough to persuade you to invest in Leblas the label is also committed to using sustainable products and practices which are environmentally and socially sensitive. A store in Central London is expected to open in 2009 and the collection can be purchased online at www.leblas.com.