Last Updated on 19th October 2013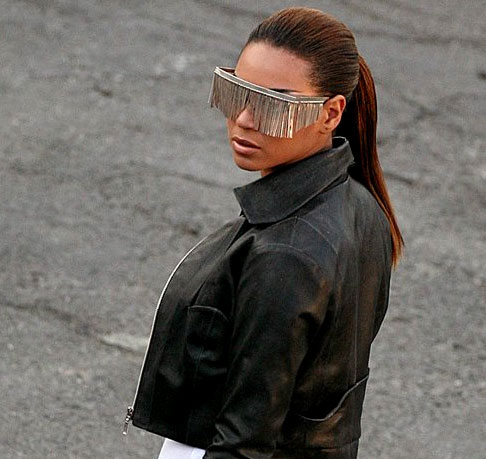 We've dated statement bags, we're currently flirting with statement shoes and now it appears we're going to have a full on relationship with statement shades. You know, statement shades….outrageous sunglasses that look like it takes a major effort to actually see out of them but hell it's worth it because they are making a statement!
An example? Shutter shades as worn by Kanye West and now Sasha Fierce (we presume it was Sasha and not Beyonce as she's the one who's been taking all the fashion risks as of late) was spotted on the set of her video for her latest single Diva in a pair of metallic fringed shades.
Let's be straight. These glasses are super ridiculous but somehow they actually work and like many trend once given the thumbs up by a celeb the chances are it'll be on the high street before you can say "Jimmy Choo!
We'll keep you updated as soon as we spot a copy. Chances are Topshop will jump on it first!