Last Updated on 20th October 2013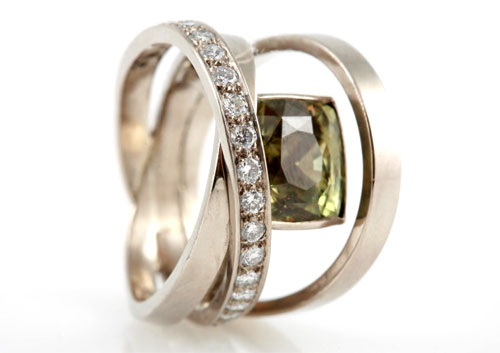 Jewellery designer Antje Ceczy's c.v reads like a who's who of fashion, with Christian Lacroix, Chanel, Nina Ricci and Karl Lagerfeld amongst her impressive list of clients and colleagues. Now, Antje has launched her own label and her debut collection is stunning.
Unique necklaces, brooches, rings and earrings are created in abstract shapes made from decadent gold and silver dripping with the more unusual of precious stones such as South-Sea pearls. These luxurious stones are used as the central feature of the designs, embedded within the delicately shaped and fluid linear lines of the precious metals. The 'last drop' cuff and the 'doodle' brooch are indicative of Ceczy's innovative and distinctive designs which remain elegant with a modern edge. View the collection at www.antjegeczy.com and we're sure we'll spot pieces from the line on the red carpet in the very near future.