Last Updated on 19th October 2013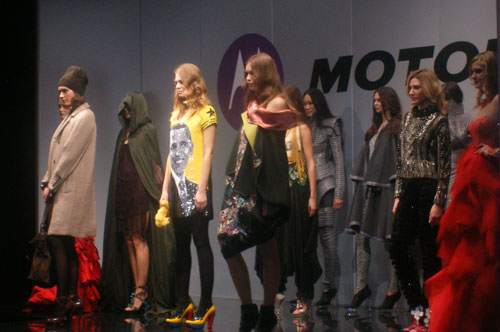 On Friday, for the first time, I ventured to Birmingham's NEC to attend Clothes Show Live , "the world's largest fashion and beauty event. I loved the Clothes Show growing up, and considering how much I idolised former presenter Caryn Franklin, I'm quite surprised that I'd never made it down to the annual event before.
The main attraction of the day was the live show hosted by Caryn Franklin with Vogue TV presenter Jade Parfitt in the Fashion Theatre. Franklin looked stunning in a beautiful dress by Gareth Pugh who gave credit to the Clothes Show as being an inspiration in his decision to become a fashion designer.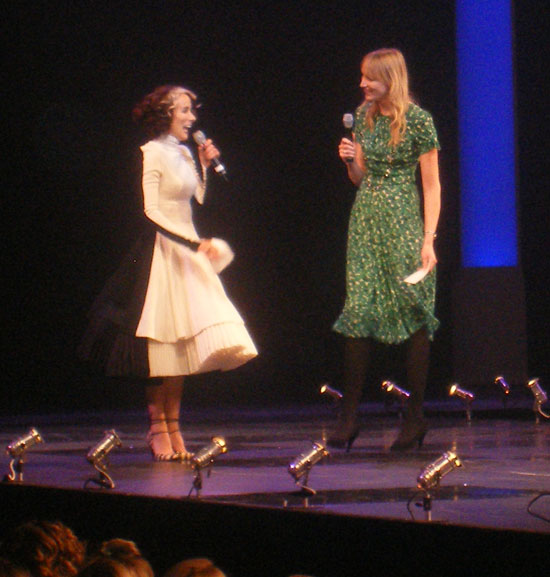 After a performance by The Saturdays, dancers and models took to the stage for a high energy fashion show all designed to appeal to the screaming teenagers who seriously couldn't get enough of their two loves , fashion and semi naked male models!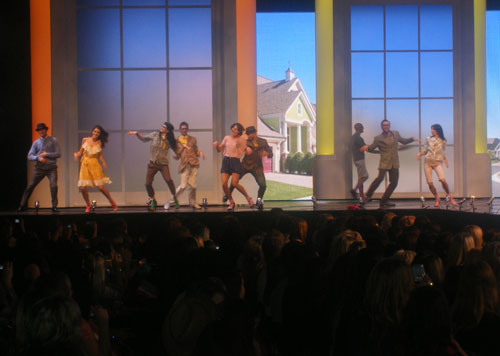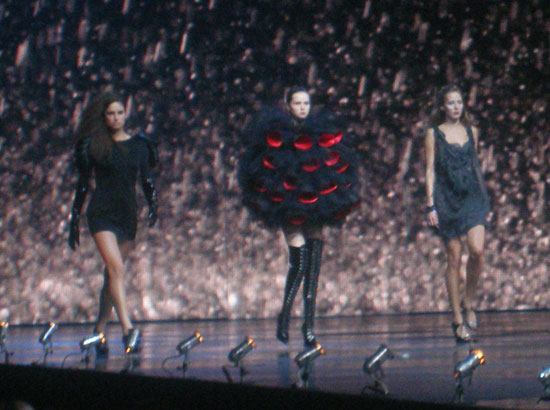 As soon as the show ended I took a tour round the floor which is divided into zones, the most popular being the sections dedicated to high street fashion labels and beauty products and with over 500 top brands on offer, masses of shoppers literally went crazy for the amazing bargains to be had.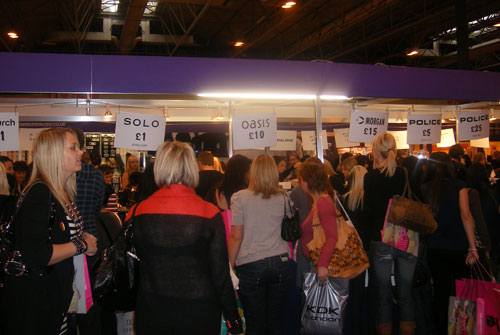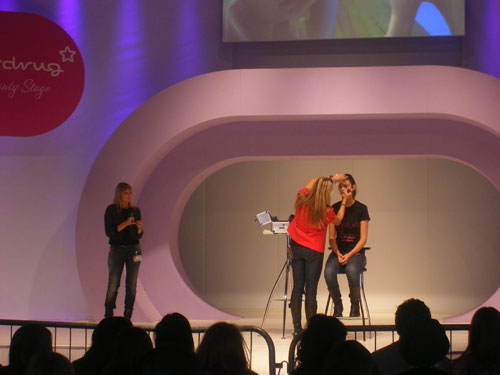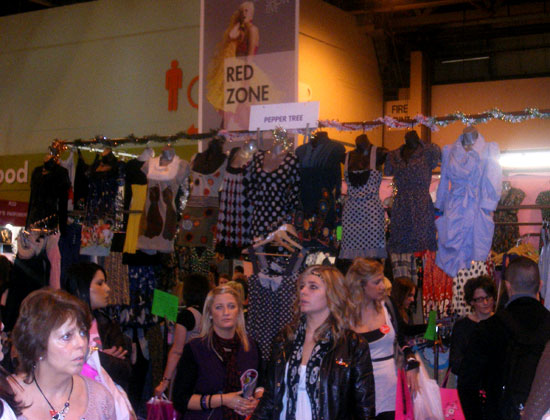 Another go-to section (especially for moi) was the "Black Zone , a floor dedicated to high end fashion which featured a catwalk show hosted by Hilary Alexander, with pieces from top designers Julien MacDonald, Jean-Charles de Castelbajac, Giles Deacon, Christopher Kane and more. I managed to grab a few minutes with Hilary Alexander (she's incredibly down-to-earth and super friendly!) after the show who said for her the Clothes Show Live gets "better and better every year. This is her 13th year styling and working on the catwalk show for Clothes Show Live.
"It's a great opportunity to bring a designer catwalk show to the general public because normally these clothes would only be seen in Milan, Paris or London fashion week by press and buyers, said Alexander.
Despite the credit crunch being a major factor in consumer spending she doesn't believe it will have an effect on the event as visitors are currently on the hunt for bargains and added that in general there may be a silver lining to the recession as, "it will force bigger stores to improve their standards and find ways to appeal to their customers.
Sadly I didn't get a chance to nab a few bargains for myself as it was all work and no play! But there is always next year, which isn't too far away. If you didn't get a chance to make it down to Birmingham this year, the next Clothes Show Live will be held at the ExCeL Exhibiton and Conference Centre from 29 , 31 May 2009.