Last Updated on 20th October 2013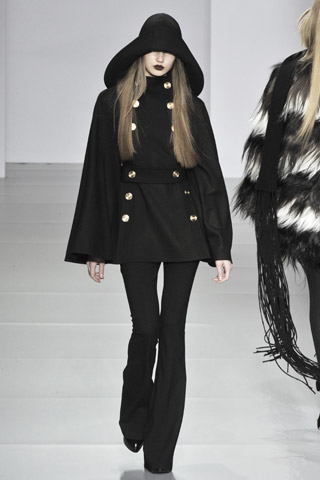 It might not be the easiest to wear, warmest or even most versatile item in any wardrobe, but the cape coat has proved to be a massive hit for winter 2008. Why? because they look so damn good. A good, warm coat is an integral part of our winter wardrobe, and if I had to splurge on just one, then I admit – despite my recent cape preaching – it would have to be a belted trench. But if I were to treat myself to another? The impractical cape would certainly get my vote.
The cape can cover all manner of sins when worn with the right outfit: the key is balance. Stick to skinny trousers for a svelte, sophisticated approach, or for an equally forgiving look, team with a slim skirt and tights a la Missoni.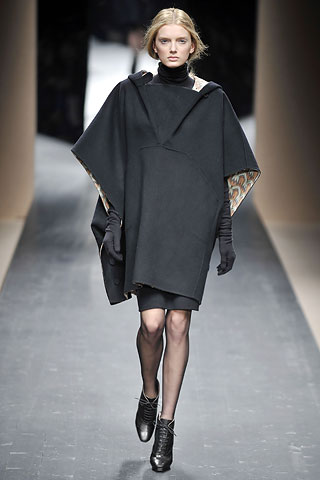 The high street is flooded with different versions of the cape coat, and Jaeger have some of the best, if more expensive, picks. The double-breasted, hooded cape – as pictured – is sleek, simple and bang on the military trend, while the camel cape made from a mix of angora and wool is the ultimate indulgence. What's more, the leather sash-tie belt will nip in that waist for a different look.
Not feeling warm enough? Slip on a pair of elbow length gloves for added chic. Oh, and make sure you have a clutch handy – your shoulder bag just won't work!