Last Updated on 16th December 2008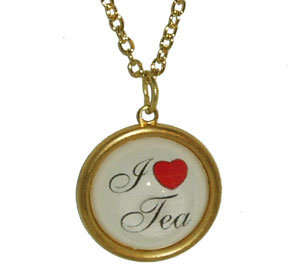 Whilst browsing the online high-street this week for last minute xmas pressies I came across elsiebelle.com – a virtual treasure trove of adorable affordable accessories, so good I thought it was only fair to share. There's an endless choice of quirky pendants: Galloping zebras, Russian dolls and miniature harmonica's adorn the luxe chains which come in brass and silver.
Whether you prefer cute or kitsch there's something for everyone and it seems some savvy celebs have already caught on, with Georgia Jagger, Duffy and Holly Willoughby amongst the sites famous customers. The über kitsch 'I heart tea' pendant is a personal fave but the choices are endless and as all these little treasures all come in at under £10 they make the perfect stocking fillers. Click here to visit www.elsiebelle.com.