Last Updated on 19th October 2013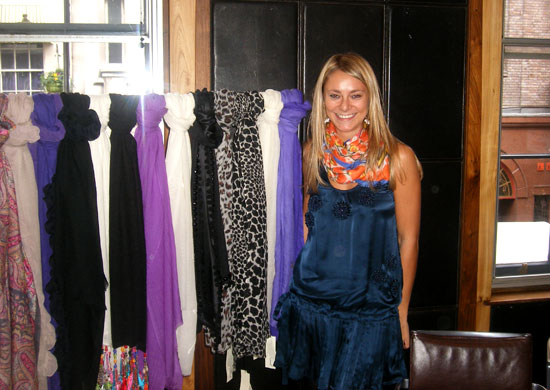 Before getting ready for Xmas dominated my life, I took a trip to a breakfast presentation for the launch of new online boutique Lily and Lionel. While drinking coffee and eating danish pastries ( I know, I know..it's a hard life), I immediately fell in love with the history behind Lily and Lionel. Targeted at the global traveller, Lily and Lionel was founded by the lovely Alice Stone – a graduate of the London College of Fashion – and named after her grandparents whom both have a background in fashion. An avid traveller herself, Alice launched the label to share her inspirations and heritage.
At Lily and Lionel you can find womenswear (dresses, kaftans and tops), men's accessories (leather belts and scarves) and a range of ethically sourced luxury accessories ranging from bags to jewellery and beautiful cashmere scarves. I can personally vouch for the comfort level of the scarves. They are gorgeous.
Launching a retail business right now is not one of the easiest of tasks so I have to commend Alice. She strikes me as very determined so I have no doubt she'll survive and do well. Anyone else venturing into retail should take a look at these tips. Click here to check out Lily and Lionel. It really is worth a visit.