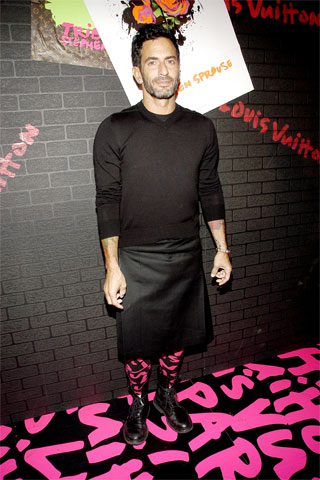 Rumors mills can be a dastardly thing, but when Marc Jacobs is involved you can't help but rub your hands together in excitement! According to Vogue, Jacobs will be opening a Marc by Marc Jacobs store this April at an unknown location -just in time for your wardrobe spring clean!
I'm a huge sucker for the Marc Jacobs aesthetic, but the price tag often sends me running in the other direction. Thus, I was beyond pleased when he kick started his more "pocket-friendly", Marc by Marc Jacobs line. Moreover, in delivering a more affordable look for the masses, Jacobs creativity is not watered down in the slightest (e.g those paisley cummerbunds from the SS09 collection were choice).
So whether you shop at the current Marc Jacobs standalone store that is nestled on London's Mount Street or delight in the youthful edginess of this newly announced Marc by Marc Jacobs store, it's a win-win situation!
[Source]