Last Updated on 19th January 2009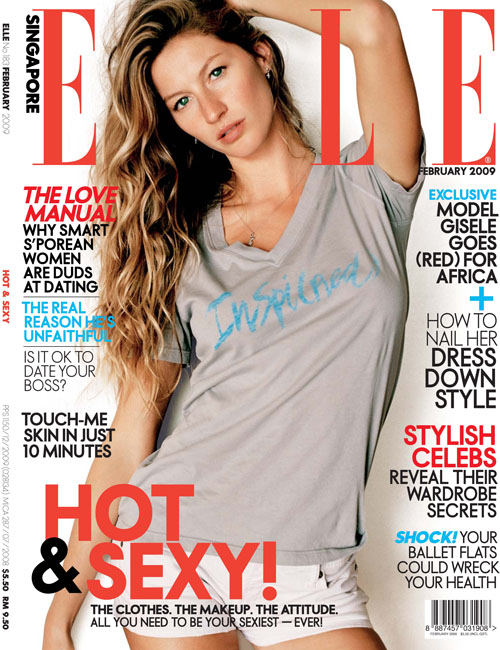 Fashion bible ELLE has teamed up with supermodel Gisele, actress Scarlett Johansson and musician and philanthropist Bono to create a publishing first.
ELLE has produced over thirty covers for its' February issue all starring Gisele as the covergirl. The gorgeous being that is Gisele poses in a variety of tantalising (PRODUCT) RED items which are specially created from the likes of Converse, Armani and Gap, who from these special products give up to 50% of the profit to this very worthy campaign.
Not only are we treated to the delights of our favourite supermodel, but inside readers will find a personal letter from Bono and a look at Scarlett Johansson's travels to Rwanda.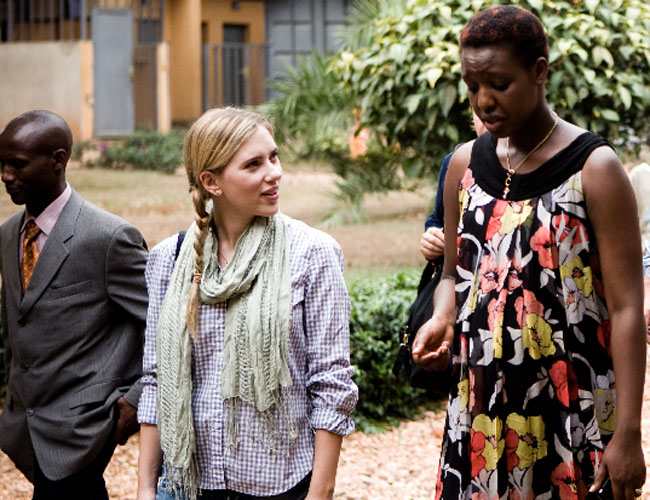 It is a hugely worthy cause and you can do your bit by buying any of the (PRODUCT) RED pieces, and let's face it, what do we do best?… well, shopping of course. So why not shop with a heart?! Bono clearly understands shopaholics:
"Which brings me, improbably, to shopping. Not everybody is able to march to the barricades , not everybody owns a pair of proper military boots , but there's something you can do even in Manolos. taken from Bono's letter in ELLE.
And he's right, the only fashion is philanthropy.