Last Updated on 20th January 2009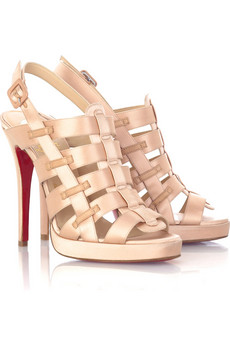 If Browns, Browns Focus and Brownfashion.com weren't exciting enough a new shoe boutique is opening this week! On 23rd January, the designer emporium will open its first footwear store on Brook Street, Mayfair.
It will stock the very best designers: Azzedine Alaia, Balenciaga, Christian Louboutin. But designers will also create special edition shoes for the store, Balmain, Nicholas Kirkwood and Martin Margiela are just three who will be creating exclusive footwear.
And if you've got the boyfriend in tow then never fear, there's a men's floor where they'll be treated to designers galore including Comme des Garcons. There is also a lounge on the men's floor which boasts coffee, newspapers and wifi, could it get any better?!
Well, yes actually, there will be shoe repairs available as well as a personal shopping service and special events. And if that wasn't nearly enough excitement you can pop in for a manicure/pedicure!
Oh and I did I mention that the store boasts 12,000 sq ft? So that's 12,000 sq feet of designer shoes!
Ok girls, breathe, calm yourselves, just a few more days to wait! Oh I'm so excited I can't cope!
Visit www.brownsfashion.com