Last Updated on 20th January 2009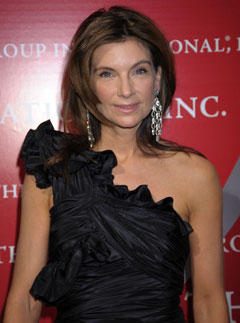 For any discerning shopper Net-a-porter is the site of choice. The first for designer clothing and pieces hot from the catwalks, it is a fashion lover's Mecca. But with the credit crunch even the most fabulous of fashionista's is feeling the pinch and no-one knows this better than Net-a-porter founder Natalie Massenet. She has heard the whimpers from broken heeled Manolo wearers and is set to rescue us all.
Natalie Massenet's latest venture is Theoutnet.com, on this site expect to see all your favourite designers: Marc Jacobs, Stella McCartney, Christian Louboutin, but you will find them with a delightful discount, up to 80% off RRP!
And rather than it being the dregs of the end of sale items, the site buys the stock that has been ordered and then cancelled by department stores, so this means you get the most gorgeous fashions for less.
The site will launch in April, go to www.theoutnet.com to register now.
Being cheap has never been so chic.