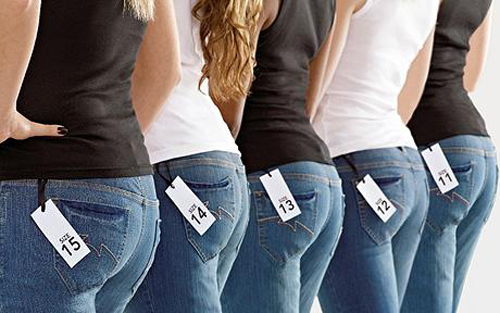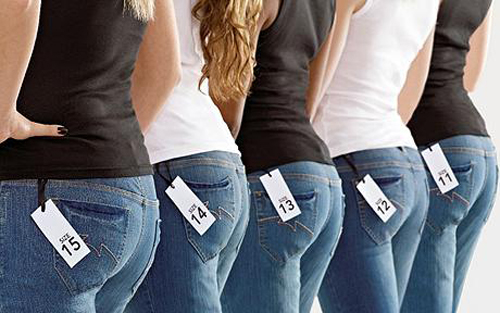 Supermarkets have been offering us everything from onions to earrings for a while now, but the two big brands are now seeking to assault the fashion world head on.
Whilst Tesco plans to start a trading war with ASOS, Asda are creating the ultimate gimmick in denim: inbetweeny sizes.
ASOS has been going from strength to strength and is dominating the UK fashion market. And so who wouldn't want a piece of all that online purchasing action?! Well, certainly not Tesco. The super giant; currently has a number of fashion lines in store, which do in all fairness always create a media hype each season, and will soon be available online. So whilst you're buying your spuds why not treat yourself to a new dress? Or perhaps a pair of jeans that actually fit?
Thanks to Asda you should be able to do just that. Have you ever tried on a pair of jeans and they're too small? So then you try the next size up and they're to big? Well, Asda have set out to rectify that all to familiar feeling. The jeans will be available in sizes 11, 13 and 15 and all will cost £12. The concept came about after a study by University College London looked at body sizes and shapes using scanning techniques and 11,000 participants. It found that women did not consider themselves to be any particular size.
Speaking to The Telegraph, George brand director (the fashion label at Asda), Fiona Lambert said: One of the most common complaints from our customers is that they are in between sizes. We all know there is nothing more unflattering than a pair of jeans that are too tight or loose. We aim to solve the dilemma with our mid-sized jeans.
If we're honest buying jeans is tricky no matter what size you are, how many of you have found one brand you like and attempted to buy out the whole range? But is this just a gimmick or is it really taking women's body sizes into consideration? I have to admit I wouldn't mind someone like Topshop using mid sizes.
[Source]