Last Updated on 6th February 2009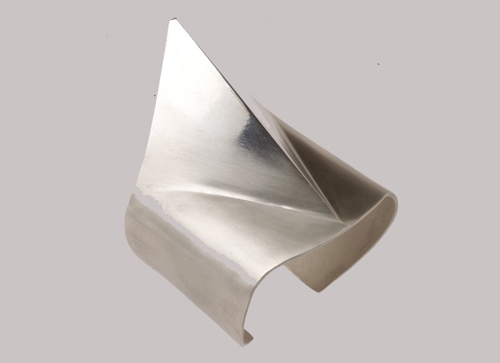 The designer Alexander Wang is famed for his effortlessly sexy designs. He understands women's figures and drapes them in gorgeous fabrics and cuts. Already a huge hit with the fashion pack he seems to just go from strength to award to strength. Recently receiving, possibly his greatest honour as one of the fifty designers creating Barbie a runway outfit for her show at New York Fashion Week.
Now that Wang has established himself as a respected fashion designer he's decided to turn his talents to jewellery and as a true romantic Wang will unveil his jewellery line on Valentine's Day, 14th February. He has teamed up with Paris Kain of Abraxas Rex to create the four-style collection which consists of earrings and silver cuffs.
But we wouldn't expect just any earrings or cuffs from the likes of Wang, he is keeping fairly quiet about the line, but did say this:
"We're working with ways of wearing earrings that aren't typical, how they work on your body, how they hang. We want to push the meaning of embellishment and how people interpret jewellery.
Ok, so maybe that's a little OTT, there are let's face it only so many ways you can wear an earring and most of those require numerous body piercings. And as for cuffs I'm pretty sure unless you've got very weirdly small feet their only going to fit on your wrists. But nonetheless, Wang's eye for detail and beauty in creating is sure to make gorgeous pieces, the pictured cuff is particularly luscious.
However, his inspiration has come from a very unlikely source, so when is a cuff not just a cuff? Well when Tina Turner in Mad Max has inspired it. Wang explains that the look of the jewellery is "very industrial and if we're using Tina Turner wearing chainmail and ball bearings as earrings as a starting point, I guess we can expect, um, architecturally inspired pieces?!
Well, whatever those earrings will look like, we do know that they will have tiny diamonds to just catch the light and give them the touch of high glamour that Abraxas Rex do so well.
So, I think to be really on trend we need to get involved with some 80s sci-fi movies. With Wang and Marc Jacobs for Louis Vuitton both citing Mad Max as inspiration, it'll only be a matter of time until we're dressed in bacofoil trying to emulate Barbarella.
[Source]