Last Updated on 19th October 2013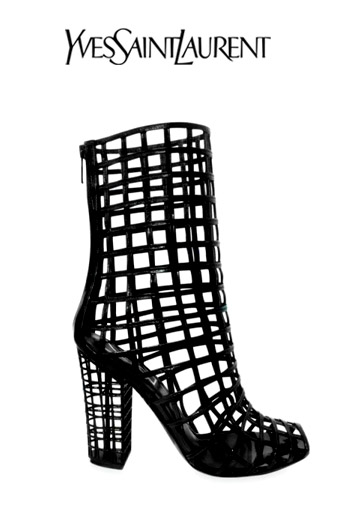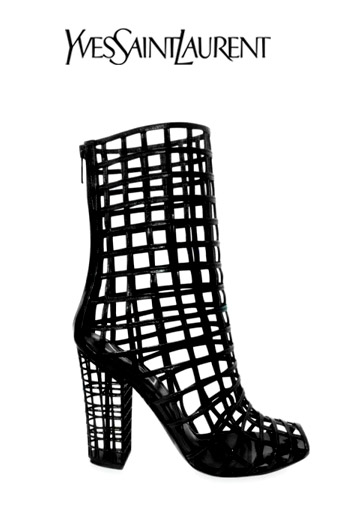 Stefano Pilati is something of a genius. Since his takeover of YSL in 2005, the fashion house has slowly transformed into one of the most influential of current times. I guess it is fair to say that this has been the case since the days of the late Yves Saint Laurent through to Tom Ford, but Pilati is making his mark in the fashion world with his ideas. Think of the much copied low crotch trouser , distinctly Pilati , and the Tribute shoe/boot (how I still pine for a pair) and you get an understanding.
I'm a big fan of the YSL S/So9 collection, but right now I want to focus on one key piece; a pair of shoes that have been causing quite a stir amongst you fashionistas. The cage boot is made from leather and metal, and literally cages your foot in. It doesn't sound comfortable and it doesn't sound practical. But has this really ever mattered?
Concentrating on the aesthetics alone, I actually think this book looks horrific. Firstly, I am not a peep-toed boot fan. Secondly, it looks like a torure device for your poor little foot.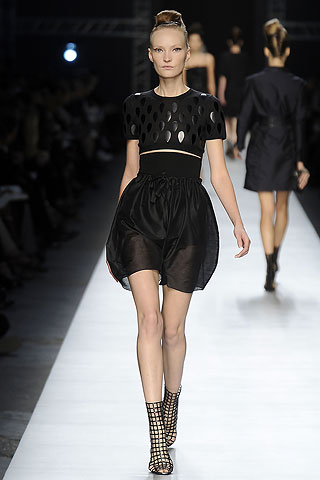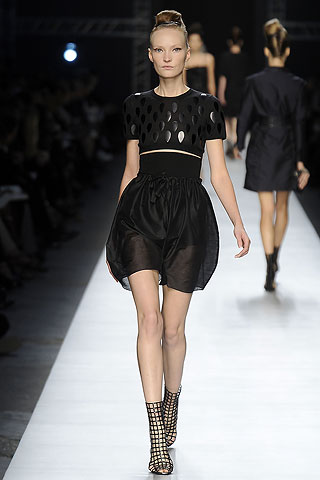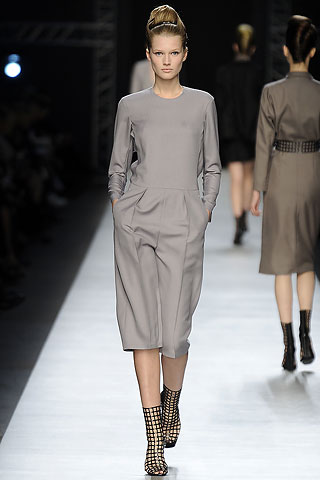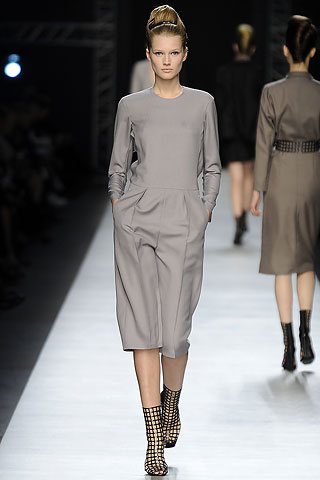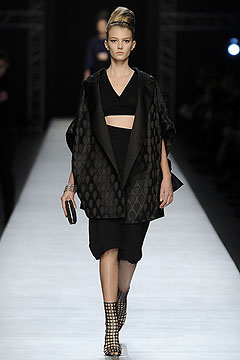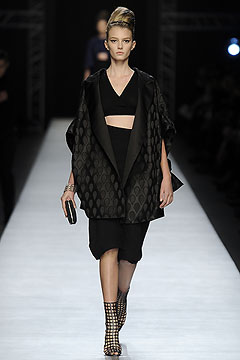 Seeing the shoes as part of the collection however, has altered my perception (I know, I'm so fickle aren't I). Pilati's fluid lines and simple, oriental-style designs seen throughout, complement the edgy and fearsome footwear to perfection and the more I see these boots, the more I want to try them on. Perhaps it's just the curiosity over something so different and 'in-your-face'… or maybe it's a new love affair…
What are your views?