Last Updated on 9th February 2009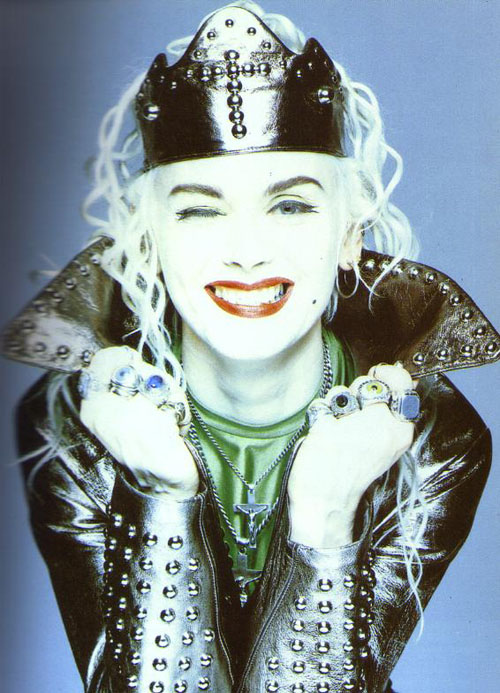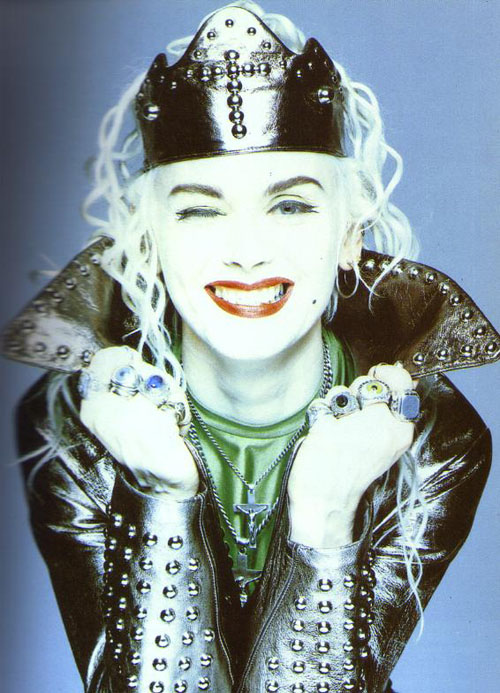 Whilst New York Fashion Week has been causing a stir with all its' changing venue, lack of catwalks and love of Barbie antics. It is easy to forget how wonderful the month of Fashion Week truly is. And so we must start to turn our attention to the second fashion week: London.
We have a few new additions to the schedule whilst others have chosen to have installations rather than catwalks. But one designer who has got chins wagging is the return of the punk-rock designer Pam Hogg.
Appearing off schedule on the forth day of fashion week, in the very fitting Science Museum, Pam Hogg is set to make her return.
On/Off's creative director, Lee Lapthorne commented: "We're delighted to support Pam and salute her return to fashion week; the whole team is right behind her.
Hogg's clothes are a frenzied bold mix of metallic's and skin tight styles. She is not what you would call classic, subdued or elegant. But oh what fun.
Having worked in the fields of music, film and art as well as fashion, she is a true creative. She was in bands Rubbish and Doll and is an entirely self taught fashion designer. Recently hip boutique Browns asked Hogg to create an instore installation, the result was an incredible blend of leather and taxidermy.
Not only this, but Hogg's recent work will be seen in the highly anticipated first issue of Love magazine. The buzz surrounding Hogg is immense, and will certainly give Gareth Pugh something to think about.
We may be in a financial mess, but I'm starting to think this may be one of the best fashion weeks yet. With the return of rebellious designers, well behaved designers being rebellious and creatively inspired shows, it looks good for the future of design. It looks like we're entering a neo punk phase. Oh I do hope it'll be a metallic inspired one rather than black and tartan again! Come on Hogg show us the shiny dark side.
[Source]